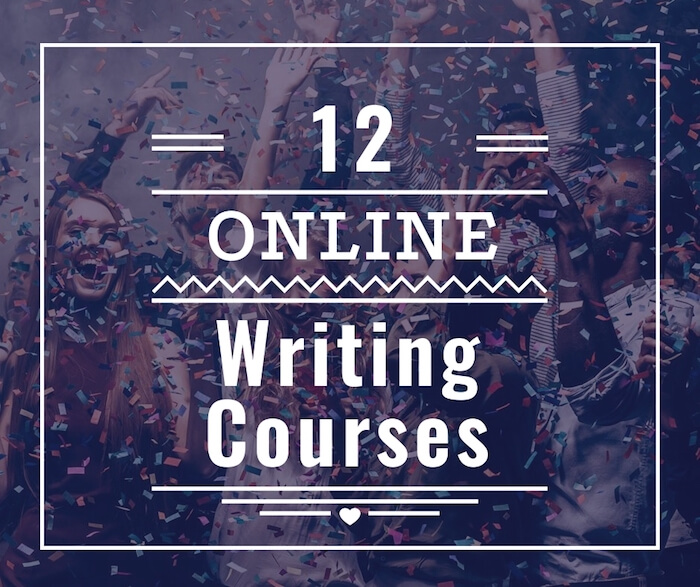 As writers, we're always looking for new resources to hone our skills, but we'll never escape the cornerstones of mastering our craft:
1. "Reading is the first thing a writer does." -Yiyun Li.
2. Write often,
3. Read more, and
4. You guessed it, keep reading.
In addition to the four cornerstones of every writer's journey several supplemental resources can enhance writers' enjoyment, deepen their experience and provide valuable bridges of learning to eliminate years of trial-and-error.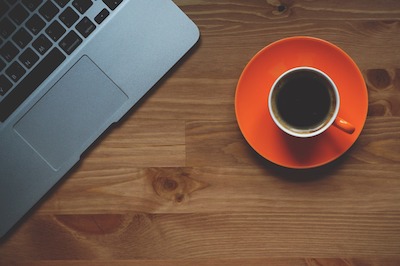 Below, I've compiled twelve of the most compelling creative writing courses available online. For each, I've included a brief description of what is offered as well as cost and interactive opportunities.
Each of the courses embraces technology, teaching to all learning styles. You'll find a wealth of kinesthetic, aural, visual, logical, verbal, social and solitary teaching in every course.
Many of the courses are free, while several of the most intriguing options cost between $10 and $100 (and some of the courses contain affiliate links, so thanks for supporting Bookfox).
I had the pleasure of corresponding with many of the creators behind these courses. These creators and teachers are devoted, generous, hardworking, earnest, and talented people.
1. MasterClass
MasterClass is the most intriguing entry on this list because they've gotten the most talented writers in the universe to speak about the intricacies of writing.

Here are some available classes:
Single class passes cost $90.00 or you can purchase a year's worth of access to all classes for $180.00.
The Masterclass website states that the class plays in any modern browser:
Can be taken on demand

Offers a 30-day money back guarantee

Uses pre-recorded video content

Class workbooks

Interactive Assignments

And community activities
Classes range from 2-5 hours with lessons 5-25 minutes or more in length. Instructors will select the most useful questions from class participants and film follow-up responses viewable for all class participants.
2. Skill Share
Skill Share has assembled video instruction courses on topics such as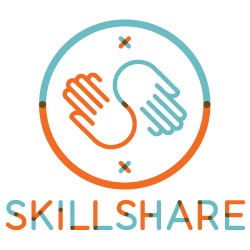 Currently, Skill Share is running a one-month free trial with complete access to their entire catalogue of courses. Writers can sign up and try one of the above listed classes (or all three and more for the ambitious types).
Premium access costs $15 a month or $99 a year, and gives you complete access to every class on Skill Share.
What do I like about Skill Share? They've enticed accomplished authors like Yiyun Li, author of A Thousand Years of Good Prayers and other award-winning books; Daniel Jose Older, author of Half-Resurrection Blues and Shadowshaper; and Susan Orlean, staff writer for the New Yorker, to contribute classes.
It stands to reason that when well-established writers and editors choose to contribute educational material to a platform, the platform is well-designed. Anyone would do well to learn from the likes of Li, Older and Orlean.
I signed up for the one-month trial and especially enjoyed Yiyun Li's class, which served as a good refresher in crafting short fiction. Li's teaching style is direct and detailed. Her anecdotes about math and science provide an enjoyable context and invite participants of the class to reflect on how their own lives can be source material.
My only reservation with Skill Share is continued Premium Access. For yearly access to make sense, members would have to study in multiple fields. I believe there are currently not enough resources for writers to make a subscription useful.
3. Lit Reactor
It's probably a bad joke to say that the first rule of Lit Reactor is not to talk about Lit Reactor, but come on, Chuck Palahnuik has his creative vision all over this amazing community of writers.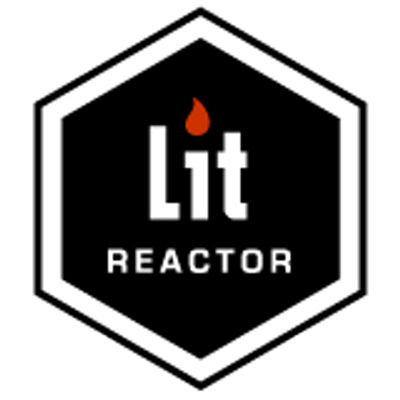 In addition to Palahniuk, who contributed 36 craft essays available to paying members of the site, many other established authors have posted essays, seminars and writing classes on Lit Reactor: authors including Lydia Yuknavitch, Brian Allen Carr, and Susan DeFreitas.
For only $9.00 a month (or $45.00 for six months), subscribers can access writing instruction similar to what they might find through an MFA program. Within the site, subscribers will find:
Homework assignments

Critiques

Discussion on writing and reading

Specialized classes from published writers

Writers workshop

And community
As I researched Lit Reactor, I enjoyed browsing the expansive resources offered and found myself drawn into the community atmosphere. One of the most compelling aspects of the site is its story feedback system.
There's a point system that encourages writers to both post their own work and critique others' works. For more comprehensive information visit the website.
4. Terrible Writing Advice
J.P. Beaubien created Terrible Writing Advice as a marketing tool for his Aeon Novel Series and the resulting video series turned into an unexpected success of script writing, writers' advice, criticism, and I dare say, catharsis—for viewer and creator.
Think of Terrible Writing Advice as a college lecture course. There is no space for one-on-one feedback, no writing exercises, and no student teacher interaction, but what you will find is well worth the time spent.
Each four- to seven-minute video tackles one topic related to creative writing, with the majority of videos centering on speculative fiction. However, writers of all genres and disciplines will find valuable pointers on creating compelling content. A few of my favorite videos include
Beaubien's videos will promote viewers to consider common writing tropes, clichéd situations and settings, overused archetypes, economy of language, and new perspectives.
The humor in Terrible Writing Advice tears down barriers, allows writers to consider how they have fallen victim to stereotypes and presents information in a compelling and informal way. As a writer, I have been inspired by Beaubien's videos to revise old works and embark on new works with less self-conscious fear.
And it doesn't hurt that Beaubien is heart-on-his-sleeve self-conscious and cuttingly smart. Pay close attention to how his best videos use the juxtaposition of visual images and spoken content. You don't want to miss it.
5. Bookfox
John Matthew Fox may never have visited Texas but that doesn't mean he doesn't think big. The Triangle Method of Character Creation, Fox's video creative writing course, covers the core principles of short story and novel writing with a depth and honesty that's sure to benefit any writer.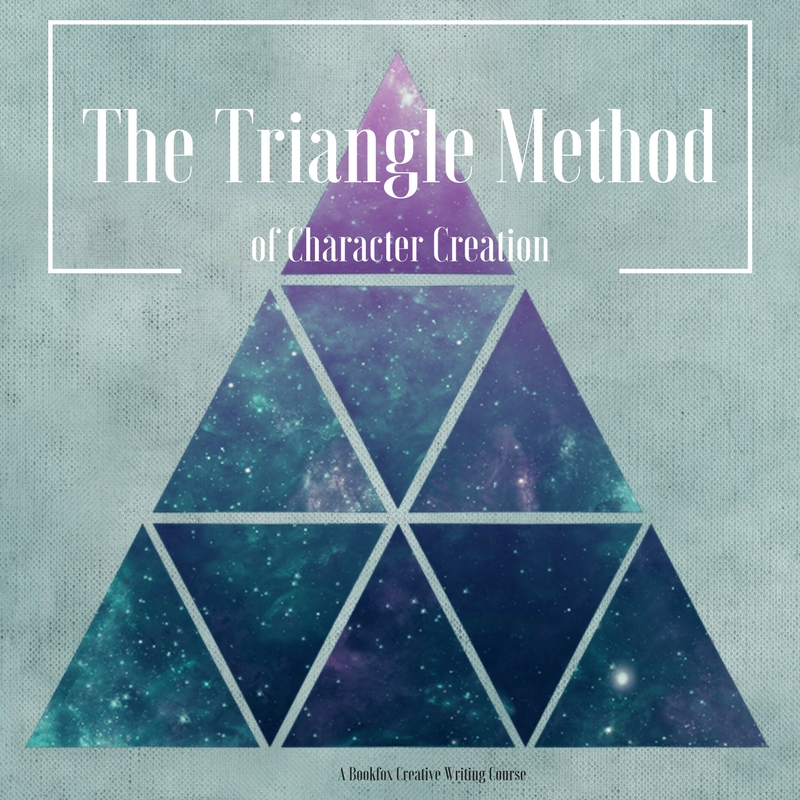 The format for The Triangle Method of Character Creation leads writers through the basic challenges of getting started: challenges such as
character description

dialogue

character likability

creating fantastic names
The course deepens writer's skills with clear examples of creating complex characters, and starting off with dynamic first actions.

Each lesson begins with a compelling video, narrated by John Matthew Fox. The videos cite examples from foundational literature as well as popular culture such as Breaking Bad. Fox describes why viewers love names like Walter White (if you guessed alliteration, you're correct), as well as why everyone hates to love Ignatius Reilly. If you've ever wondered how writers like Suzanne Collins managed to coin names like Katniss and Peeta, or how J.K. Rowling landed on names like Draco Malfoy or Severus Snape, Fox has an answer.
But I couldn't recommend Fox's Triangle Method of Character Creation without sharing my experience of the course. As an aspiring novelist who is stubborn and intractable, I often ignore conventional writers' wisdom. When I began the Triangle Method of Character Creation, I meant to experience it as a reviewer, but I quickly found myself applying the tips Fox gives to my own work.
Perhaps an example of the quality of the course can best be illustrated by how my own work changed as a result of what I learned from Fox's video creative writing course. During his segment on character dialogue, Fox encourages writers to maximize the value of character speech. His writing lesson for the segment encouraged writers to revisit a story or novel they had written and revise the first lines of dialogue spoken by the main character. I did so.
Space and brevity don't permit me to carry on, but I assure you, I continue to revise my novel based on John Matthew Fox's Triangle Method of Character Creation, and the outcome of my work will be better for it. Yours will too.
6. DIY MFA
DIY MFA is a free resource to the creative writing community. It was founded on the belief that an MFA in creative writing stands on three principles: Write with Focus, Read with Purpose, and Build Your Community. With these three core pursuits, anyone can achieve the same level of mastery in their writing endeavors without the cost of an MFA tuition.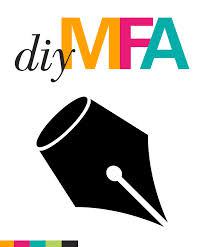 I like the idea behind this resource and promote it with cautious optimism. Do I think a determined writer can reach her ideal audience without an MFA? Absolutely! Do I think nothing replaces an MFA? Certainly.
Pros of the DIY MFA include the cost, which is free, guided reading plans, focused writing structure, and ample educational talks, videos and more. Writers can also develop a good community of fellow writers through DIY's resources, however, in this one area, I think a traditional MFA has the edge: meeting and networking through a traditional MFA is central to the magic of the degree.
Outside of New York or L.A. no other community can replace enrollment in an MFA. My only other hesitance with DIY MFA is a visual structure they use to promote their 3 core principles. The pie chart they use shows 50% of a writer's life occupied by writing, and 25% reading, with the other quarter is allotted to networking.
Again referring to the cornerstones at the beginning of this article, I think the balance of a writer's life should favor reading above all, but writers will find their own blend, and that seems great. Visit the DIY MFA site for more information.
7. The Open University
Future Learn from The Open University offers a class, Start Writing Fiction, free for ten weeks or $64 for unlimited access. With a traditional distance learning approach, students at Future Learn will enjoy learning fiction in an academic environment.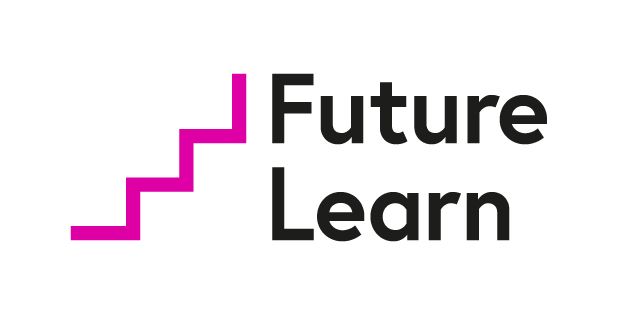 The course presents students with pre-recorded video interviews with established authors such as Louis de Bernières, Patricia Duncker, Alex Garland, Abdulrazak Gurnah, and others. Students have an opportunity to learn from successful writers how to begin the journey toward mastery, tips and tricks for logging a craft journal, idea development, and character creation.
In addition, students have the opportunity to interact with their peers, trade work, and offer and receive constructive criticism.
Derek Neale, the course instructor, guides students through beginning techniques to editing, offering reading and writing prompts, and discussing in depth revision and critiquing strategies.
From my research on their website, I would say that Future Learn is a fantastic resource for writers new to the craft. The free 10 week access seems an ideal introduction to creative writing, and if a student builds a good, encouraging community, she can invest the registration fee of $64 to keep unlimited access and continue to sharpen her skills.
8. Coursera
Coursera is one among a few education-model creative writing courses to make this list. I find a lot to like about the current model Coursera has developed. From a wealth of classes on creative writing, to a pricing model that anyone can afford, Coursera meets learners where they are.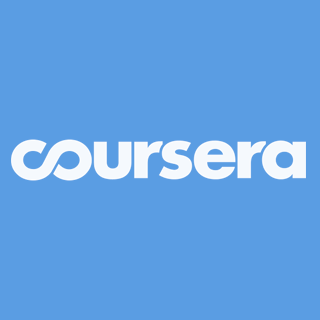 Those who want a taste of what Coursera offers before they invest $49 a month for access to the entire class catalogue may audit any class for free. Of course if you audit a class you can't
Submit assignments

Seek feedback

Interact with peers
However, you can access all video content and written material. If you enjoy the classroom environment and want to get more from the Coursera model, simply pay the monthly tuition and start your journey toward a certification in creative writing. Within the classes you'll find
The Craft of Character with Amy Bloom


Essays and lectures from establish authors on a variety of craft specific topics

Craft readings from critically acclaimed novels and short story collections

Continuing reading to expand your exposure to modern and classic literature

Open forums for peer interaction, debate, and constructive criticism and

Writing assignments and comprehension/mastery quizzes.
Visit the creative writing class catalogue for a complete listing of available courses, and browse the page for an updated list of course instructors.
9. TED Talks
I'll admit, I'm a bit of a TED Talk junky. It's something about the black stage and the immediacy of an audience. I'm drawn in to the multimedia backdrop behind the speaker. The way each lecture is structured, how the speakers channel tones of empathy, the sense that what's being said is a unique revelation into the fabric of the universe, these elements lull me.
TED Talks flip the world on its head. They challenge perception and lead to new insight. The below seven talks each tackle a topic concerning creative writing and upend common misconceptions about the creative process. From the power of story to story's political power to the importance of fear, these talks will help any writer approach her craft with greater insight:
10. Udemy
Udemy
contains far too many courses to survey in a blog snippet like this. Much like Coursera, above, and Skillshare, below, Udemy uses a virtual classroom setting to convey writing courses to students for remote learning. Unlike some distance learning programs, Udemy offers no transferrable college credit and is designed with more emphasis on enrichment rather than accreditation.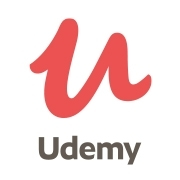 One of the main draws to Udemy is the volume of classes offered. None of the other resources in this post offer writing classes that cover such an expansive territory. Through Udemy students can learn
All of Udemy's instructors are industry professionals, and within each class's course description every instructor features a biography of his or her qualifications for teaching. You can click the class icon for a concise description recorded by the instructor of what will be covered in each class.
Classes feature feedback, assignments, and readings. Instructors post video lessons as well as audio and written material. A single class costs $13.99, and students who enroll in multiple classes receive discounts: $12.99 per course for two courses or $9.99 per course for three or more courses.
11. Writer's Village University
Writer's Village University claims to offer the most creative writing classes of any online resource. A quick survey of the website will reveal an extensive class catalogue, indeed.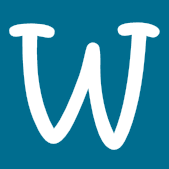 WVU staff are available to paying members of the community to teach classes and interact with students. Those interested in what WVU offers can sign up for a one-month trial membership for $30. An annual membership costs $99, with yearly renewals costing $69, or a devoted learner could sign up for a three-year membership for $175.
WVU provides remote access to a large community of writers enrolled in classes. There are forums to trade work, chat, discuss books, and learn in an online classroom.
I have several reservations about WVU including a lack of diversity within the ranks of instructors, the continuing cost, and a lack of accredited instructors, but I've included this resource in my post because I believe that writers thrive in many environments.
There is also a lot of language throughout the site regarding certifications, and an effort to compare WVU to an MFA, but I could not find any evidence that completing courses through WVU resulted in a degree.
Members of the WVU community enjoy

Building friendships with other writers

Unlimited access to the class catalogue

One-on-one interactions with course instructors

Interactive, online, classrooms

Mentor support
12. One Story
Many writers will be familiar with the fantastic literary journal, One Story. Started in 2002 by Hannah Tinti and Maribeth Batcha, the journal publishes 12 issues a year, one story per issue. Repeat contributors are not allowed.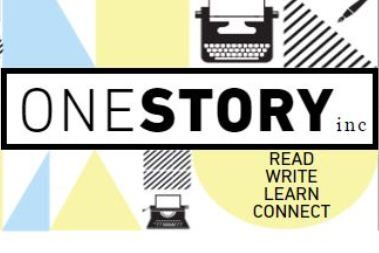 Now helmed by Patrick Ryan, One Story continues to publish monthly stories by established and emerging writers.
One Story also periodically offers classes taught by Patrick Ryan. Most recently on March 14th through the 20th, Ryan taught Character: A Craft Intensive. Visit the link often for updates on upcoming classes, or follow the magazine on facebook or twitter.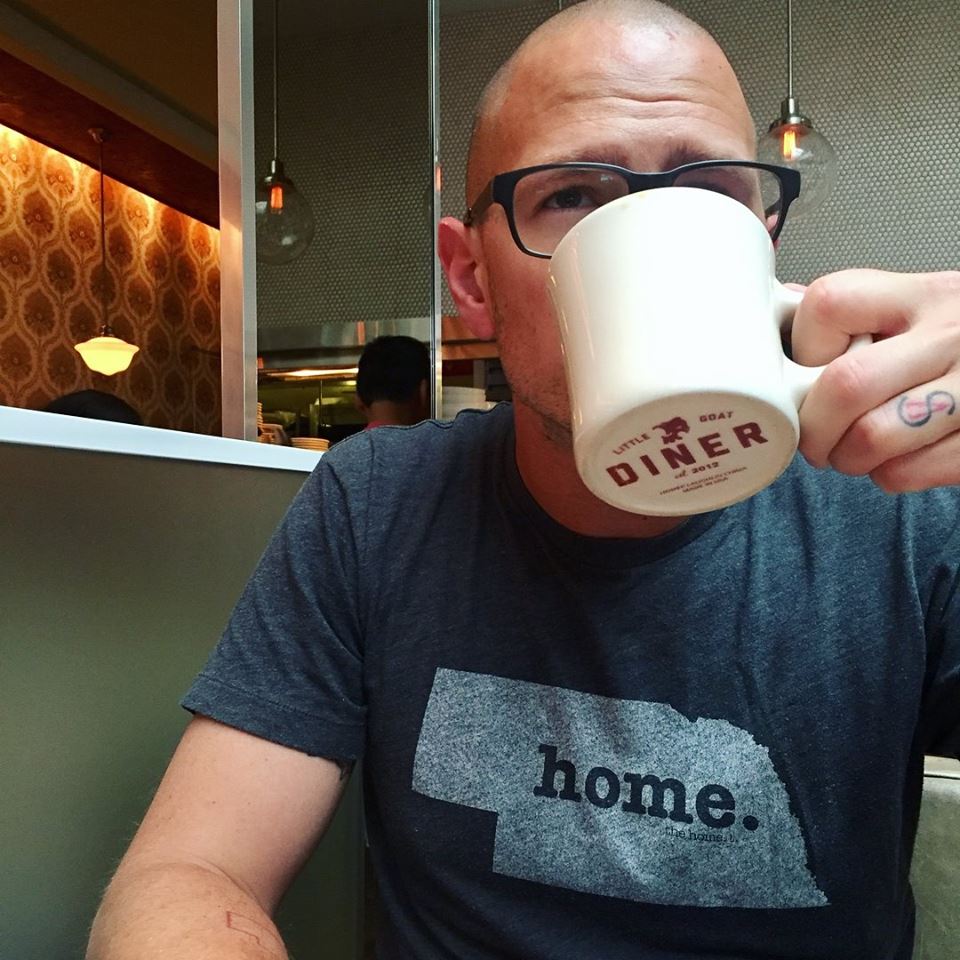 Jody J. Sperling lives in Omaha with Ashley, Silas, Edmund, and Tobias. His work has been featured in Red Rock Review, Litro, The Moth Magazine and elsewhere.
Write Better Books.
Receive a free copy of "DEFEAT WRITER'S BLOCK"
when you subscribe to my weekly newsletter.