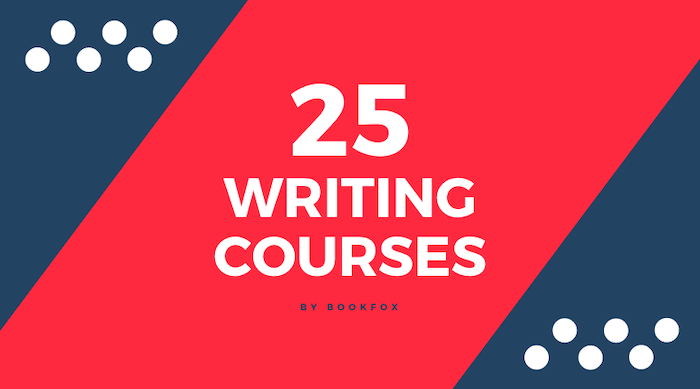 Online writing courses even the playing field. No matter where you are, no matter how much experience you have, as long as you have an internet connection and willpower you can get better at writing.
Check out the list of courses below, full of experts teaching you the tips and tricks to help solve common story dilemmas and elevate your writing (and some include affiliate links, so clicking on them will support Bookfox, at no cost to you).
These 25 online writing classes offer an insightful take on different aspects of writing. They are broken up into three main categories with a bonus category at the bottom of the list!
Mastering the Craft– Covering all the basics of what makes for outstanding writing.
Mastering the Genre– Sharpening your skills in your preferred style of writing.
Mastering the Process– How to turn your book into a bestseller and writing as a career.
Mastering the Writing Life– Classes to put on your calendar, feedback from an instructor and networking opportunities galore.
Mastering the Craft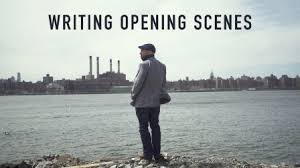 New York Times Bestselling Author Daniel José Older helps you create an opening scene that will capture readers' attention and keep them pinned to the page.
As a middle grade and YA author, Daniel José Older is well acquainted with the challenges of keeping a reader's interest.
Your opening scene is a big deal. If it's not, you have a problem. Older's breakdown for beginning stories with a bang is loaded with easy-to-digest advice.
In this class, you'll learn how to build narrative momentum from the first line of your story onward. This means using concise verb choice to "show not tell" and getting to the meat of your story without giving too much away too soon. You want people to keep turning those pages, right?
$99 for a year of access

8 videos, total of 45 minutes

201 reviews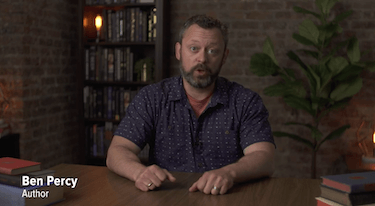 Benjamin Percy knows how to write books that keep you on the edge of your seat. He's the author of four novels, three books of short stories, and a craft book, Thrill Me: Essays on Fiction. 
Plus, he has the deepest voice that you've ever heard. I mean, deeper than the lowest key on the piano. Deeper than Leonard Cohen. It's not the most relevant fact about this course, but it sure makes it entertaining to listen to him.
Plus, Percy has had lots of experience teaching writers how to write (for years he wrote craft essays in "Poets and Writers").
In this course, you'll learn how to connect narrative plots with emotional plots and better control the flow of information in your story. Each one of his video lessons offers both practical takeaways and sagacious advice.
$99 for one year of access

14 video lessons, total of 1 hour, 10 minutes

77 reviews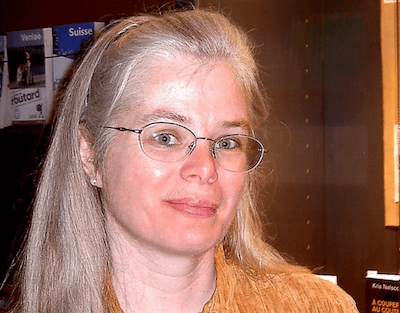 Every writer will grapple with short story writing at some point along their journey. Luckily for us, Hugo Award-winning author, Kristine Kathryn Rusch, has created a short-story class that is anything but basic.
Kristine Kathryn Rusch has won numerous awards, and her short works are featured in 18 best-of-the-year collections to date.
In her short story class, Rusch debunks popular myths about the genre and explores how to make it work for you. She goes into depth about the importance of point of view and giving readers a new experience every time they start reading.
Her aim is to help your short stories go from quick, unfulfilling fast reads to richly layered, bite-sized masterpieces.
$50

7 videos, 1 hour 10 minutes total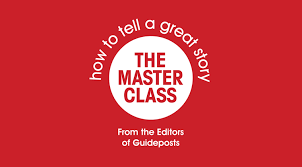 Guideposts is an exemplary, faith-based magazine that aims to support awe-inspiring stories.
Founded in 1945, Guideposts now sits among the top 30 magazines in the United States, with more than 2 million copies in circulation each year.
The Guideposts editors' hall of fame includes writers such as Edward Grinnan, Rick Hamlin, Amy Wong, Colleen Hughes, and many esteemed others. All of whom have a role in the Guideposts' How to Tell a Great Story Course. The course includes 17 video lectures, a workbook, Rick Hamlin's ebook Called to Write, and access to Guideposts' networking opportunities.
The class focuses on finding inspirational stories and turning them into captivating books. Through the video lectures, you'll learn about world-building, sequencing, and the logic of a good story. There is also a strong focus on writing devotional tales and weaving religious ideals into fiction or non-fiction works.
$39.95

17 videos, 1 hour total

137 reviews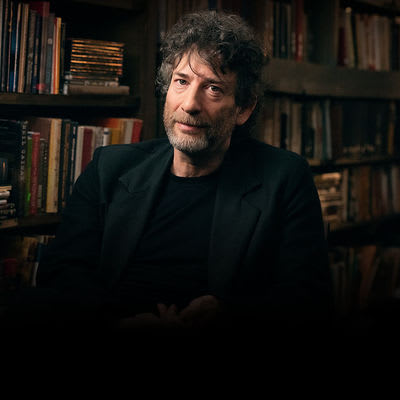 As the recipient of numerous international awards, including the Newbery and Carnegie Medals, it's safe to say Neil Gaiman might know a thing or two about writing.
In his MasterClass, Neil Gaiman does an excellent job of showing not telling when it comes to his writing advice.
His five-hour class is loaded with case studies featuring his work and the work of other prominent authors. In each of these lessons, Neil Gaiman will walk you through the process of using elements like dialogue, character, humor, and your voice as an author to bring a story to life.
His course provides a broad overview of storytelling that is layered with advice that will hit home with anyone who appreciates a well-told story. If you're looking for inspiration to write the story inside of you, check out Neil Gaiman's MasterClass and see if it speaks to you.
$90

19 videos, 5 hours total

150 reviews
6. Learn the Craft with James Patterson
James Patterson is a house-hold name in the book word. He is the author of over a dozen consecutive No. 1 New York Times bestsellers–aka a book genius.
Patterson aims to help you discover your own novel-writing process in his 3+ hour MasterClass. Here, he will talk you through how you can find bestselling book ideas, plot comprehensive outlines, and create memorable characters.
Aspiring writers all the way through published authors have learned from Patterson's class. Memorist, Joyce Maynard, was skeptical about taking a class from an author who churns out novels at such a rapid pace. However, after taking the course, she discovered that Patterson offered some unexpected insights and gave new energy to her writing.
$90

22 videos, 3 and a half hours total

150 reviews
Mastering the Genre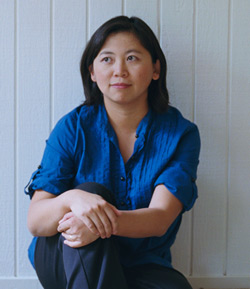 The difference between a good short story and a prize-winning short story is all about characters. Do we care about them? Are they believable? Are they just like us, and nothing like us all at once?
Yiyun Li will be the first person to admit that characters can be challenging to work with sometimes (imaginary friends can have bad days too). Yet, after writing two novels and two short story collections herself, she's learned a thing or two about crafting characters that will make your short fiction stronger and more compelling.
Yiyun Li's class focuses on how to condense situations into stories. This includes finding hidden motives in your characters and opportunities for dynamic change in your settings. All in all, her class is a recipe for flavorful stories with lasting impacts on your readers.
$99 annually

8 videos, 47 minutes total

336 reviews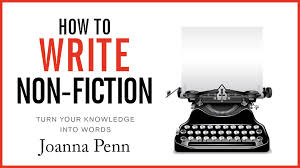 Writing non-fiction is a considerable investment of your time and resources. Because of this it can be nerve-wracking to even think about starting a book when you're unsure where to begin.
Joanna Penn, also known as J.F. Penn, is a bestselling non-fiction author and the award-winning creator of podcasts weekly at The Creative Penn. Her goal is to help writers like you get into the mindset of a non-fiction writer. This includes thinking about research, editing, dictation, and staying on track.
This class is great for authors of all levels. Joanna Penn goes into detail about each part of the book creation process, from brainstorming ideas to marketing yourself and your book baby. Think of this class as a roadmap regarding the non-fiction book process. Follow the map and you'll receive an equivalent to the hitchhiker's guide to the book universe.
$297

5 videos, 16 hours of material

The Novelry is the ultimate novel writing course. Lousie Dean, a prolific British author and the editorial director of Pomeranian Books, crafted this master course to help writers write their novels. Her books have been published internationally and her class is a hallmark when it comes to novel writing courses.
The Novelry Classic Course dives into world-building, thickening your plots, and becoming the writer you want to be. It's a 45-day retreat for your inner writer with a new video lesson each day. You can go through them back to back or spread them out over a year.
For anyone who wants to get serious about writing their novel, this is the class for you.
$330

45 videos

28 reviews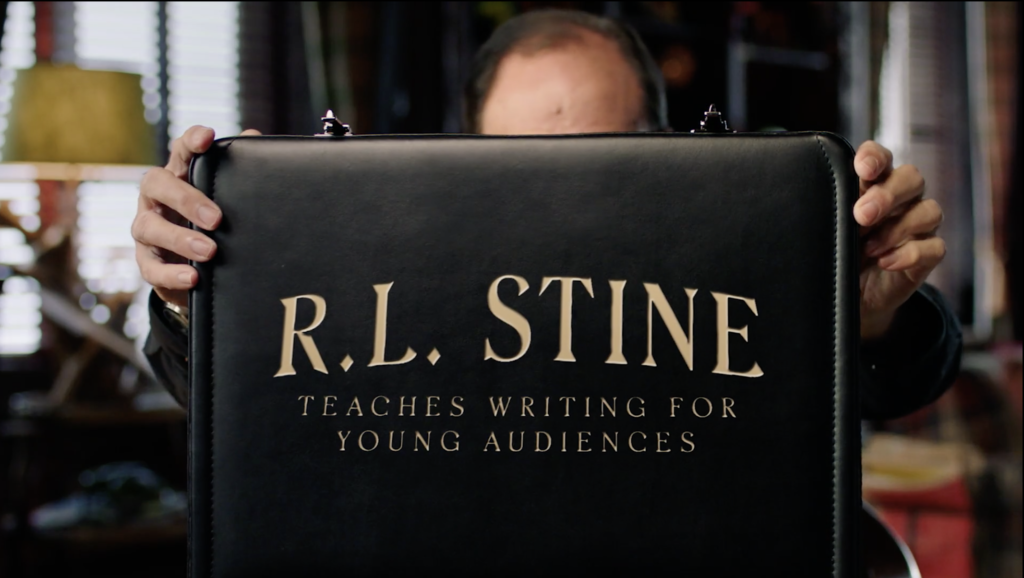 Goosebumps books were some of the most loved books in my school library when I was little.
They were confiscated in class, scattered on the playground, and tucked under lunchroom seats more times than I can remember. R.L. Stine has managed to captivate YA and middle-grade readers in a way that few others could replicate…until now (cue scary music).
MasterClass is now hosting R.L. Stine's class on writing for young audiences. This is not a class focused on horror. Instead, it's focused on gaining insight into what makes kids and teens want to keep reading. In his class, R.L Stine invites you to call him Bob and have a chat with him in a spooky mansion.
Bob is a planner. He spends a great deal of time going over how to make an outline that works.
He talks about writing the right types of monsters for each age group. For him, it's vital to infuse humor into his stories to break up tense scenes and make his stories more fun to read. This is a top-notch class for anyone who wants to get serious about writing for kids through teens.
$90

28 videos, 4 hours total

150 reviews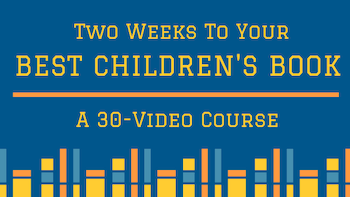 John Matthew Fox has spent over a decade living the editorial lifestyle as primarily a children's book editor. Through his work, he's seen what makes for a good children's story and what publishers like to see in children's books.
His course "Two Weeks to Your Best Children's Book" will take you through the book writing process from the budding idea phase through querying agents and self-publishing. It's full of practical advice that you can apply to your writing regardless of your experience.
Writing children's literature is more than rhyming sentences and illustrations. It's a practiced technique that hooks small readers (and their parents!) from the first page. John Matthew Fox has put in the work, gathering all the tips and tricks for you; all you need to do is check out his course.
$149 (but you can get 25% off by using the code kidlit)

30 videos

19 reviews

As the author of multiple successful memoirs, including The Liars' Club, Cherry, and Lit, Mary Karr is a passionate writer and a brilliant teacher.
Her book, The Art of Memoir, hones in on how slippery our personal narratives can be despite their strong influences in our day to day lives.
Her class on memoir writing is a heartily condensed series of nine video lectures totaling up to an hour of advice. Here, Mary Karr is open about her writing process and how she engulfs readers into her world when they first put eyes on the page. Her class focuses on writing about the real, the raw, and the significant. This is a perfect class for advanced writers who want to sharpen their creative non-fiction skills.
$15 per monthly access

9 lessons, 56 minutes total

56 reviews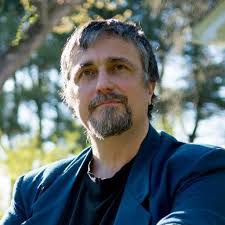 Stefan Petrucha is a cool dude and a huge deal in the comic world. He's written hundreds of graphic novels for readers of all ages, and he doesn't intend to stop anytime soon. 
In his first course, he provides a comprehensive guide on how to write a fun, engaging comic.
He goes into depth about the basics of comic-writing, making this class beginner-friendly. Yet, he also packs in layers of knowledge about pitching comics and polishing your final product to make this class worth the investment for writers of all levels. Stefan Petrucha spends a great deal of time explaining how to write active dialogue, a skill that can assist writings of every genre.
Want to have fun with writing? Learn from a comic.
$15 monthly

11 videos, 2 hours and 49 minutes
14. Playwriting with Trace Crawford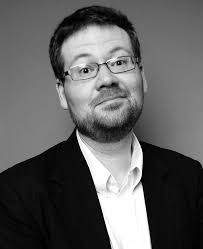 It takes a particular type of writer to be a playwright, but every writer can learn from one.
Trace Crawford is a stellar example of a solid playwright and teacher. His plays have been performed hundreds of times internationally, and he's been a teacher in one form or another for more than 20 years.
This class troubleshoots many of the common issues writers have with playwriting, including dialogue, syntax, formatting, condensing plot, and many others. By the end of the three and a half hour class, you'll have completed a short script that is ready to be pitched to the world. If all the world's a stage, each writer must write their part.
$19.99

47 videos, 3 hours and 30 minutes of material

7 reviews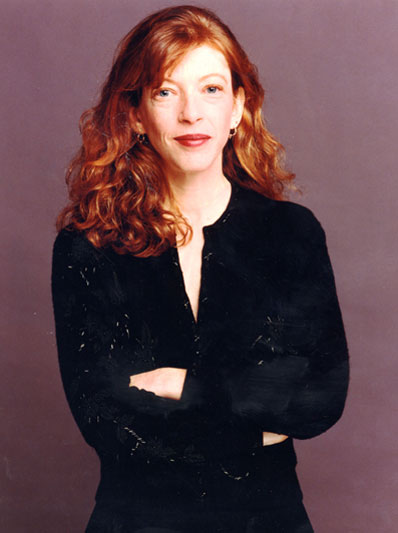 In Susan Orlean's creative non-fiction course "Write Truth with Style," she invites you to be curious about the world around you, letting your fascinations drive your stories.
Susan Orlean is a staff writer for The New Yorker (need I say more) and the author of eight non-fiction novels, including The Orchid Thief. The Orchid Thief was later adapted into a film, and Meryl Streep played Orlean! But back to talking about the class…
In a beautifully filmed two hour course, Susan Orlean will help you recognize the stories that surround us and how to catch them down on paper in a manner that will captivate readers. The class focuses on finding refreshing angles and insightful cues that are easy to miss if you aren't looking for them. 
This is a more advanced class that would be best suited for writers that have achieved some success but want to grow in their craft.
$99 for annual access

15 videos, 1 hour 49 minutes total

562 reviews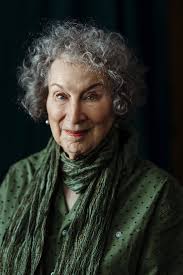 Margaret Atwood, the author of The Handmaid's Tale and winner of the Man Brooker Prize for Literature, is now teaching her first MasterClass on the complexities of writing. Margret Atwood in undeniably skilled in developing dystopian stories, and her MasterClass is a clear example of this.
The class includes 23 powerful lessons; each focused on different aspects of the novel-writing process.
Atwood spends a great deal of time diving into what makes for enticing speculative fiction. Yet, the lessons she offers are invaluable to writers of all genres.
Listening to Margaret Atwood discuss writing, does it get any more motivating than that?
$90

23 videos, 4 hours of material

150 reviews
Mastering the Process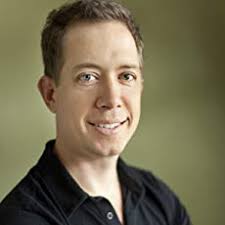 Writing a book is an arduous task. Then the journey of marketing and publishing is similar to trekking from the comfort of the Shire out into the world of Middle Earth.
John Matthew Fox has taken this journey with authors multiple times and lived to tell the tale! Now he has culminated this wealth of knowledge into his course "Your First Bestseller."
This course will walk you through the basics of successful marketing and help you develop your marketing plan regardless of if your book is traditionally or self-published.
It's loaded with insider tricks and tips to troubleshoot common issues you might run into during the process. John Matthew Fox also provides his invaluable advice when it comes to creating a website that sells something that will make you stand out from the competition.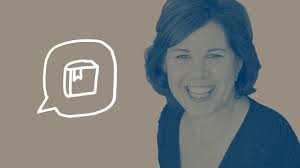 If you've chosen to seek traditional publication and you know you need an agent, you need a place to start searching.
Jennie Nash's course on finding a literary agent aims to help you see that discovering a literary agent is less witchcraft and more writing strategic queries in the coffee shop of your choice.
Jennie Nash is an accomplished book coach who has helped dozens of authors find their path to success. For many of her clients, this meant finding an agent with the connections needed to bring their book to a bigger audience.
Her goal in this class is to help you identify agents who might be interested in your work, define your criteria for an agent, and write killer queries.
While there isn't a one-size-fits-all approach for finding your perfect agent, knowing whom to approach, how to set terms, and what you want to get out of a partnership is paramount to the publication of your book.
$29

6 videos, 1 hour and 20 minutes total
Ghost-writers exist simultaneously on the fringe of the writing world and all around us. They are somewhat of a secret weapon, and you could be one of them. Roz Morris is a professional ghost-writer. You've seen her books in popular bookstores and topping the New York Times Bestseller list, but you'd never know it.
In two hours, Roz Morris shares her experience as a ghost-writer, including the good, the bad, and the straight-up weird. You'll learn how to negotiate with clients and guide the writing process in a direction that benefits everyone involved.
By the end of this course, you will be able to navigate the ghost-writing realm with confidence. Ghost-writing doesn't need to be scary.
$199

11 videos, 2 hours total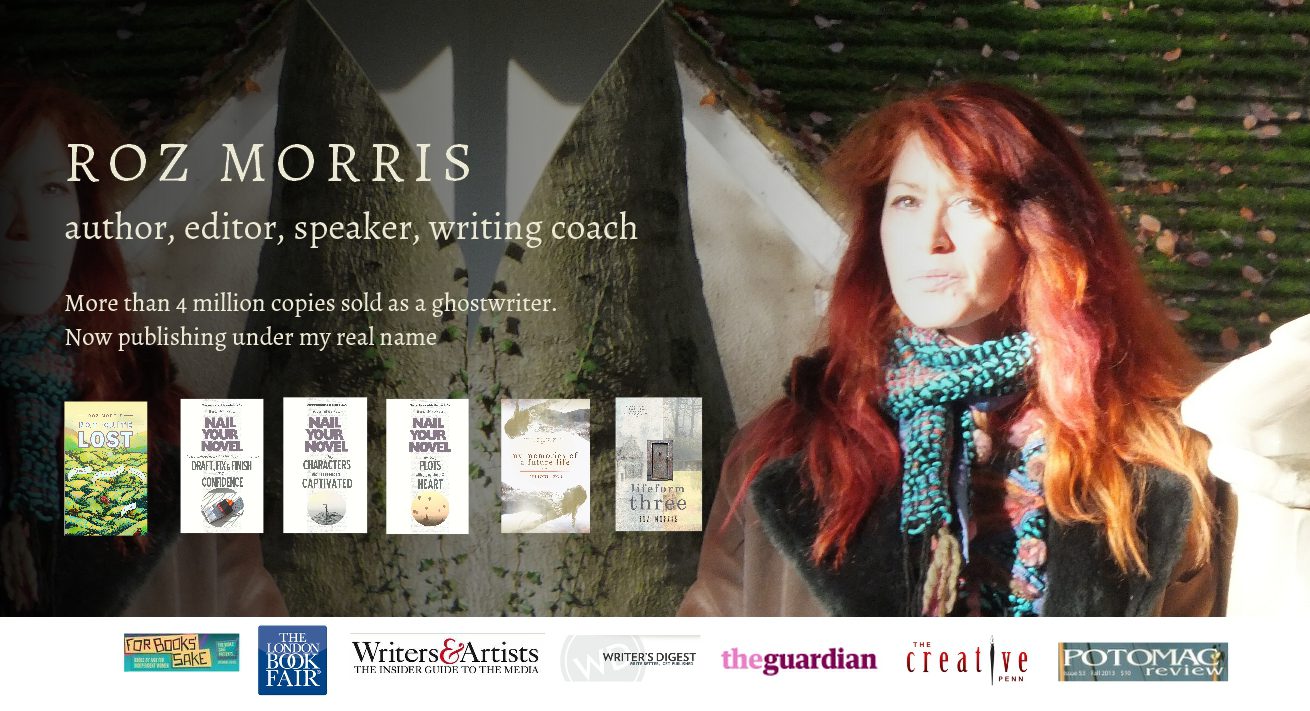 Mastering the Writing Life
(Courses with Mentor Feedback)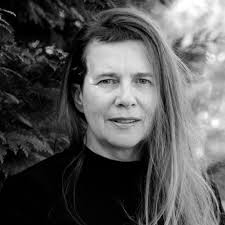 The Memoir Writing Club is a place dedicated to bringing personal narratives to life. Irene Graham runs the club. She is a memoirist herself, with almost three decades of experience teaching this genre to writers of all backgrounds.
The organization hosts online courses, private workshops, networking events, retreats, and more. George Mason University in Virginia also accredits classes taught by Irene Graham at the undergraduate and graduate levels.
If you are a memoir writer of any level, the Memoir Writing Club has opportunities for you to grow as an author.
12-week courses with rolling admission

International retreats with rolling admission

Personal coaching and private sessions

Perusing through the Dallas Writer's Workshops is like watching a red carpet event. This organization puts forward a star-studded list of writing workshops taught by award-winning authors year-round.
Topics include all the courses we've included in this list and many others that you cannot find anywhere else.
They host workshops and classes around the globe and online, so you can follow along from wherever you are. They also offer mentorship programs with powerhouse authors to help you craft your book, screenplay, or other forms of writing into a robust and passionate narrative.
Community events in Dallas, Ft Worth, and online

Classes in person and online

Mentorship and private consultations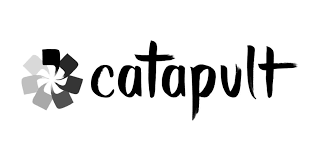 In the heart of the publishing world, Catapult offers writing classes in NYC and online.
Catapult coursework is comparable to gaining an MFA, with workshops that provide instructor feedback and plenty of time to write and review with fellow authors.
Courses have a vast amount of variation from one to the next. They each cover different stages of the writing process and genre to aid you at each level of your writing journey.
Catapult is unique in the sense that it's a place for all writers to come together and build community, no haters allowed.
Online Classes with rolling admission

Ranging from $15 – $6,250

The UCLA Writers Program is a warehouse-sized bundle of writing knowledge.
With more than 400 classes taught each year by 200 published writers and professors, you could spend a lifetime learning from UCLA. They offer quarterly courses, writing competitions, certificates, mentorship, and more.
Some of their most popular programs are their writers' studios.
These are intense four-day writing workshops in small groups with professional authors. Topics range from "Writing your first novel," to "Marketing and PR for Writers and Agents." Imagine sitting in a workshop, attending lessons next to an agent!
On-site and online coursework

Bundles cost an average of $5,750

Script and Manuscript Consultations

Must be attending classes to qualify for this service.

Writing Retreats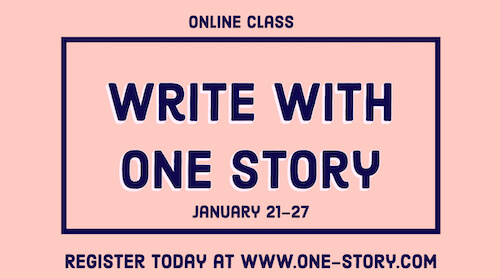 You might know One Story because of their famous literary magazine, which promises to publish each writer only once. It was formed on a wave of backlash against an industry which played favorites and kept publishing the same small group of writers.
So now that you know One Story champions fledgling writers, how can they help you? 
Well they offer courses that start every other month, both online and in-person courses (in-person available if you live in New York).
You do have to apply to get into some of these courses, so make sure you have a sample piece that you can send to the instructor.
Most of these courses are one week long. That means they are very intensive, requiring daily attendance, critiquing and writing. But if you have a week free, this is an excellent way to spend it.
Sample classes:
Write a Short Story with Hannah Tinti
Lost & Found: A New Way of Looking at Plot
Write a Great Beginning
Endings with Patrick Ryan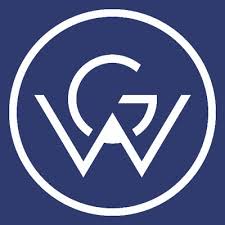 One of the world's most popular writing programs since its formation in 1993, Gotham Writers Workshops, is an excellent resource for all writers.
Gotham Writer Workshops focus on teaching the craft of good writing.
They aim to create classes that offer practical advice that writers can apply to their stories right away. They offer coursework in a variety of disciplines, including the standards like fiction and non-fiction, as well as more niche fields like comedy and song.
Courses begin on a rolling basis and continue throughout the year. Keep an eye on their schedule to find classes that speak to you!
On-site and online coursework

Personal consultations

Community events around NYC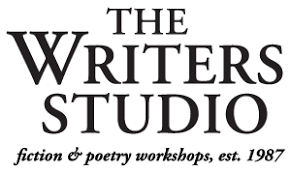 The Writers Studio is a community-based effort to share knowledge about our field through readings, classes, and other literary events.
This organization has basecamps in cities ranging from NYC to San Francisco, each full of vibrant writers who are eager to grow as professionals.
Courses are taught online and in-person. They are broken up into five levels, and students must progress through lower-level classes to access higher-level ones. Classes focus on writing techniques and skillsets with examples from course readings.
If you're looking for a place dedicated to exploring the written word, the Writers Studio might be for you!
On-site and online classes

Readings and community events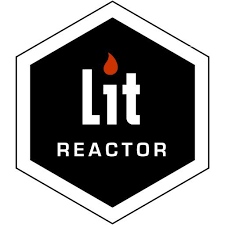 Lit Reactor has about four classes that start every month — a chance for you to study with an instructor and get feedback from colleagues. 
Plus, they've gotten fantastic reviews from authors whose names you probably recognize, people like Chuck Palahniuk, Neil Gaiman, and Irvine Welsh. 
Most courses range from $300 – $400, and they almost all last 4 weeks (except for online courses that last one year).
Sample Writing Courses:
Writing the Weird

The First Five Pages

Writing about Relationships

Lean Mean Writing Machine
Ultimately, this is a community with a longstanding traditional of helping writers improve, and they are a well-respected organization. You could do a lot worse than take a course with them.
Did I Miss One?
If you know about a fantastic creative writing course that isn't listed here, I would love to hear about it! Please leave a comment below with a description of the course and a link.
Also, if you've taken any of the courses above, please help out other writers and give a thumbs up or thumbs down (once again, in the comments section below). 
Now go forth, learn greatly, and write fantastic things.
About the Author: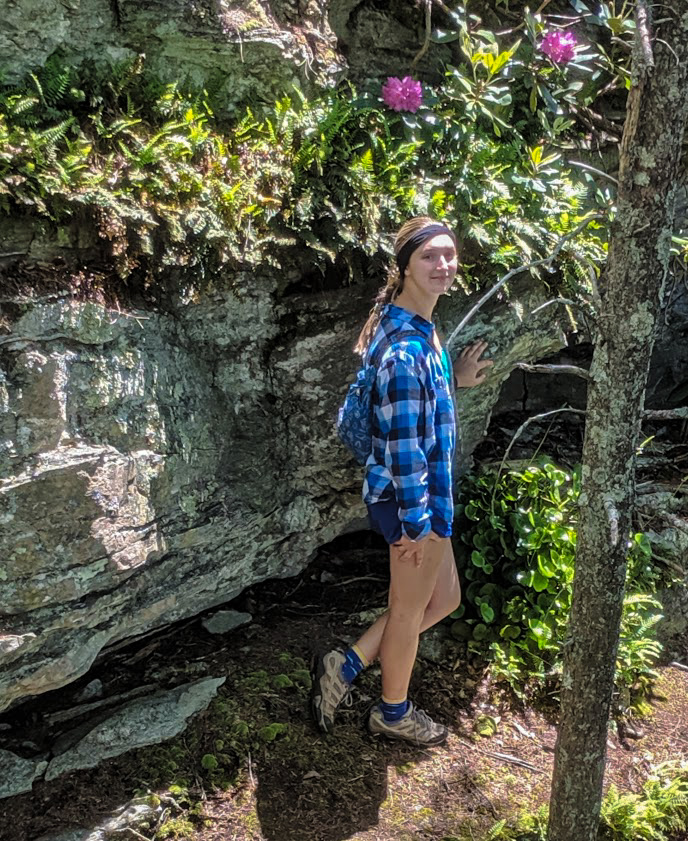 Hello! I'm down here!
My name is Grace Giska. I am an undergraduate student studying Creative Writing and the author of three novels, one of which I like a lot. During my free time, I love sneaking away from work and school to go hiking. 
Write Better Books.
Receive a free copy of "DEFEAT WRITER'S BLOCK"
when you subscribe to my weekly newsletter.