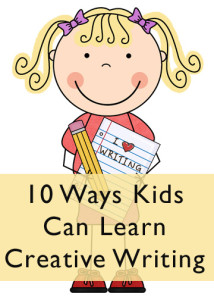 I'm a writer and a parent, and fellow parents email me all the time, asking how they can help their kid become a creative writer.
It's not like these parents are pushing their kids into creative writing. Far from it. Their kid is writing stories at nighttime, under the covers with flashlight, and filling notebooks with pages of words which they call their "book." Their kid is practically begging them to teach them how to write creatively, but the parents often don't know what to do.
This is where I come in.
Over the years I've perfected an email I send to these parents, and now, for the first time, I'm sharing the contents of that email online.
Here are the 10 best things you can do to teach creative writing to kids: