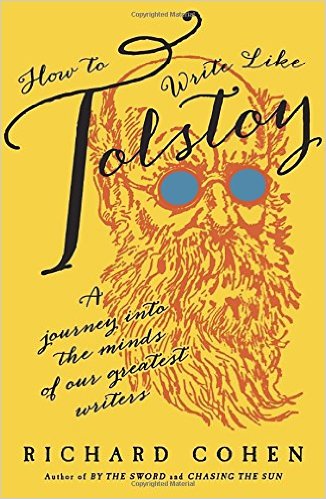 With his new Random House release, "How to Write Like Tolstoy: A Journey into the Minds of Our Greatest Writers," author Richard Cohen shines a light on history's greatest storytellers. This spectacularly written how-to is not your average road map to becoming a pro.
Throughout the pages of this delectable dish of writing advice, Cohen delves into the creative intellect of Virginia Woolf, F. Scott Fitzgerald, Vladimir Nabokov, and the like, serving techniques like character development, voice and point of view.
Based on outstanding research and a voice you can't shake off, reading a book about writing has never before been this thrilling. Bookfox reached out to Cohen through email, asking a few burning questions.