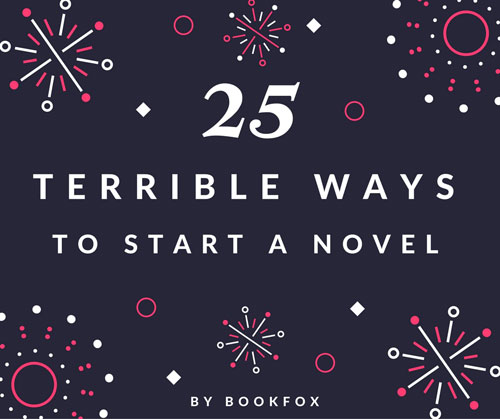 Wondering how to start a novel?
Well, avoid these 25 mistakes and you'll be well on your way.
This list was made in honor of NaNoWriMo, which started yesterday, and I post it as a tribute to all those souls trying to knock out 50,000 words in a mere 30 days. Good luck to all of you.
But if you want more than luck, read these tips for how to start a novel and avoid some frequent pitfalls!