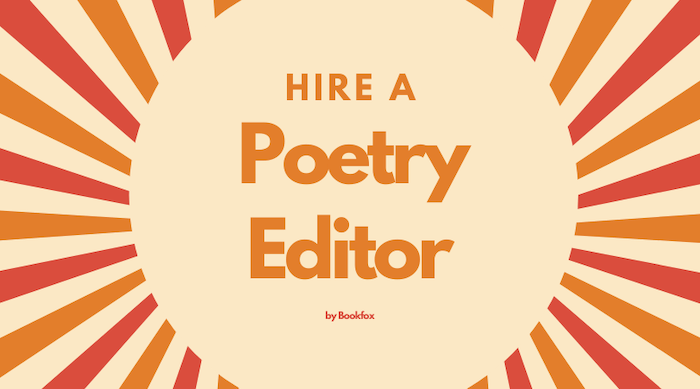 You want your poetry to move readers — to make them weep, think, laugh, and wonder. 
I can help you with that.
I'm Jon Davis, a poetry editor here at Bookfox. I have been teaching people to write poetry for over thirty years. My students have published over forty books of poetry, winning everything from Whiting Awards to the National Book Critics Circle Award.
What I Do
I'm not a publisher, and don't help you publish your books. I'm an editor who helps you improve your book.
In early drafts, I can show you how to explore your materials, how to put pressure on every word, space, line break, and formal choice to see what might occur.
As the poem approaches completion, I can help you polish your gem and get it ready for submission or publication.
My editing ultimately teaches you to edit your own work, but it's always good to have a second pair of eyes (and ears!) on the poem.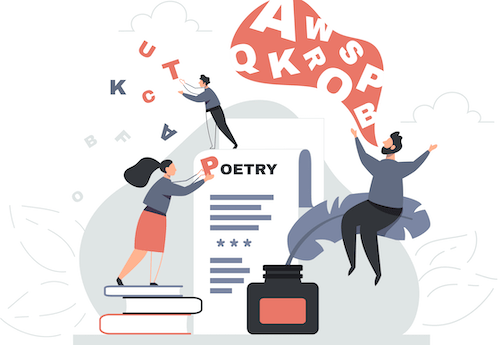 I listen to what the poem wants.
Every poem arrives at a particular point in its journey toward completion, with its own strengths and deficiencies, with its own trajectory.
I have taught all sorts of poets, from experimental poets to traditionalists, from lyric poets to narrative poets.
Some of my students and private clients have been very ambitious about poetry "careers," while others have simply wanted to capture their life experiences in language for their friends and family. It's my goal as a teacher to lead each poet along the path of their choosing.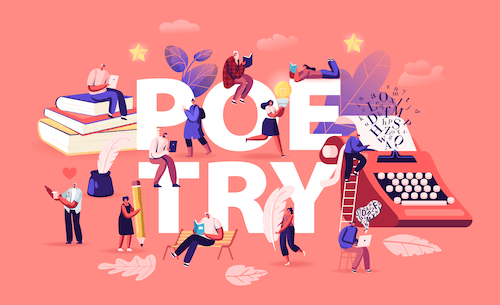 I'm a kind instructor
I don't want to discourage you, but I also want to help you improve the poem. It's important for me to strike a balance between encouragement and constructive criticism. 
When you contact me, please tell me what type of critique you're looking for. If you want me to be tougher on you, I can be.
If these are some of your first poems, that's wonderful! I have worked with many beginning poets and am excited to help you and your poetry. 
A Few Things I'll Look At

Imagery
Images are crucial to the reader's experience of your poem. I'll look closely at your images and suggest how you can push past the ordinary and sharpen your images. 
Sound
Paying attention to the sounds your words are making contributes to the beauty of your poem and moves the poem out of your control and into greater complexity. I'll look at word choices with an ear to how they create or disrupt the sound patterns you're creating.
Form
Whether you are writing in a traditional form or in free verse, formal considerations—the overall shape of the poem's argument, stanza length, shape on the page—all contribute to the poem's effect. I might suggest other formal approaches or show how you might strengthen and refine the approach you've taken.    
Lines and Line Breaks
Poems are part sound and part silence. How you orchestrate those silences, those stops and starts, helps create the music and the meaning. I'll look at the choices you've made and suggest ways to amplify your effects.
Titles  
Titles can direct the reader on how to read the body of your poem. Or they can change a poem from a literal rendering to a metaphorical journey in an instant.
About Me — Jon Davis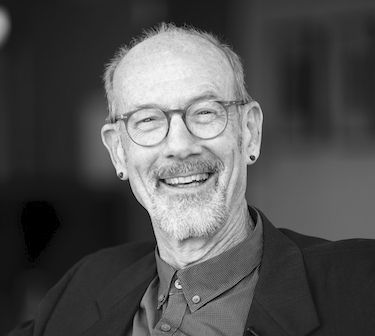 I have published five chapbooks and six full-length poetry collections.
My seventh collection, The Many-Body Problem, is forthcoming from Grid Books in 2020. 
I have received a Lannan Literary Award, the Lavan Prize from the Academy of American Poets, the Off the Grid Poetry Prize, and two National Endowment for the Arts Fellowships. I taught for 23 years at the Institute of American Indian Arts before founding the IAIA low residency MFA in Creative Writing.
The student poets that I worked with have produced well over forty books, won numerous awards, and many are now teachers themselves. In 2013, I was selected as the City of Santa Fe's Poet Laureate.
Books I've Edited
I've had many successful students over the years, students who have won big prizes like the Whiting Award and the National Book Critics Circle Award.
The images below are a sample of some of the books I've edited.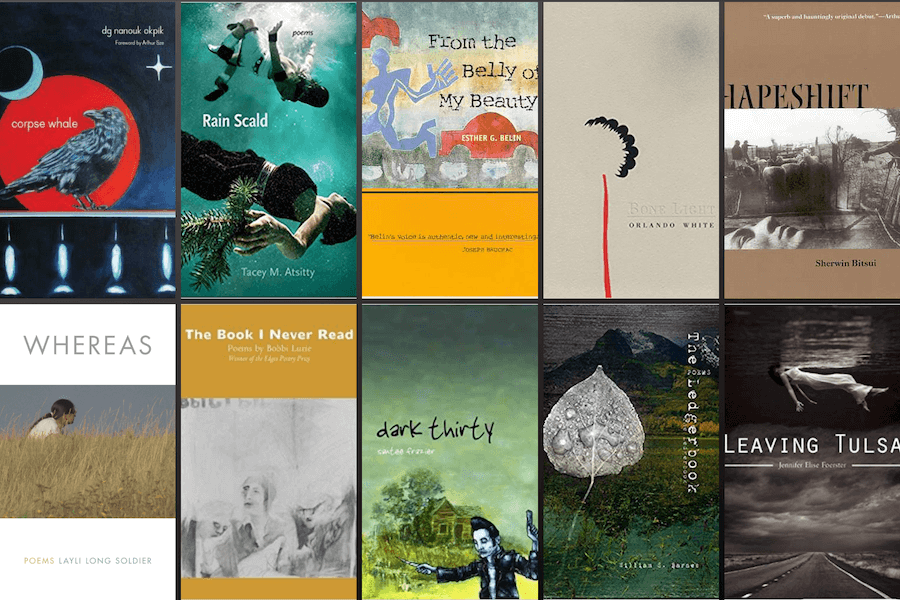 What Does the Editing Process Look Like?
If you have particular issues you'd like me to address, let me know beforehand, and I'll address those issues.

In all cases, I write an in-depth evaluation of the poems' strengths and areas that could be improved—typically a page for a group of poems (ten or fewer pages). For a chapbook, expect 1-2 pages; for a full book edit, expect 2-4 pages. 

I give advice on fundamental poetic techniques like imagery, sound, rhythm, form, lines, and line breaks. Much of this advice will also address word choice.

I also copyedit the poem, focusing on grammar, punctuation, formatting, and other details. As part of this, I will discuss how each poem creates its own rules and how to be consistent within those rules.

I use "Track Changes" in Word's "Review" mode for the fine work.

Once you receive my comments, I'm available to clarify any comments I made and answer any questions.

Finally, I know a tough critique can hurt. I will never leave you without hope–

and a plan to help you move forward and improve each poem.
Testimonials
| | | | | |
| --- | --- | --- | --- | --- |
| I have worked with Jon Davis for over 15 years, and I am extremely grateful for the rewarding and challenging experience. Through our work my writing changed and developed, leading to the recent publication of my book, Quiet at the Edge. I highly recommend Jon as both mentor and editor. Whether you are a committed writer, serious about moving your poetry to a deeper level, or someone just beginning, he will offer invaluable stimulus to creativity as well as fine-tuned awareness and direction to your work. | | | | |
| – Deborah Casillas | | | | |
| "The poet Jon Davis was able to help me in creating my dark fantasy sci-fi novel, Snow Over Utopia. He was able to not only preserve the original voice and intent, but as a poet, enhance its potency. He was painfully thorough and meticulous in going through each line, giving it optimum attention, truly teasing out the full potential of the manuscript, able to judge and alter what was, and what was not needed for the final draft." | | | | |
| – Rudolfo A. Serna | | | | |
|   | | | | |
| "I recently turned to Jon Davis for help with my manuscript that's been static on my hard drive for years. Having worked with Jon as an undergraduate student, I knew I could trust his process, command for language, and the sincerity of his feedback. He understands the raw materials of a poem and the value of silence. Jon's thoughtful reading, regard for the creative process, and imaginative writing prompts have renewed my love for the craft." | | | | |
| – Britta Andersson, MFA, NYU   | | | | |
Pricing
My prices are structured around three major lengths for poetry, assuming a maximum of one poem per page:
Submission: Up to 10 pages of poetry
Chapbook: 11 to 30 pages
Full-length poetry collections: 31 to 50 pages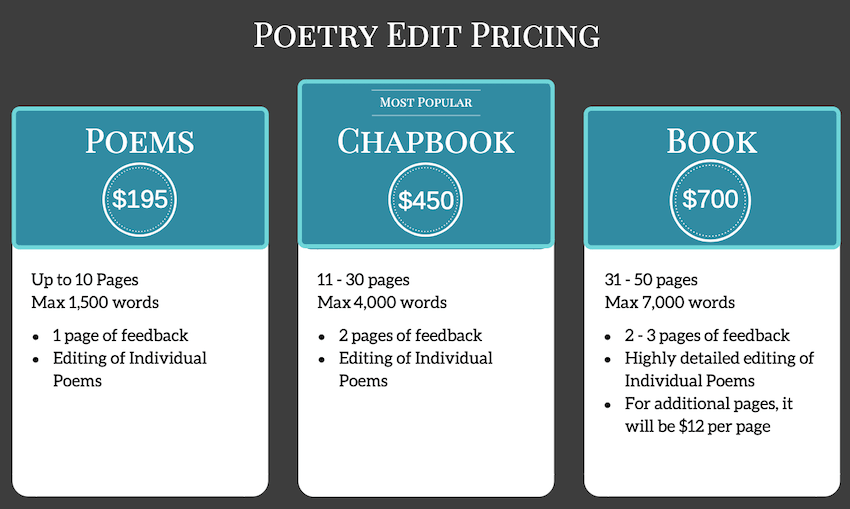 For additional pages beyond the maximum for each category, add $12 per page. Remember, this is based on a maximum of one poem per page. 
Note well: I'm not a publisher, and I don't publish books. I concentrate on helping you improve them.
If you have an unusual length, please contact me about special prices using the email below or the form. 

Write Better Books.
Receive a free copy of "DEFEAT WRITER'S BLOCK"
when you subscribe to my weekly newsletter.