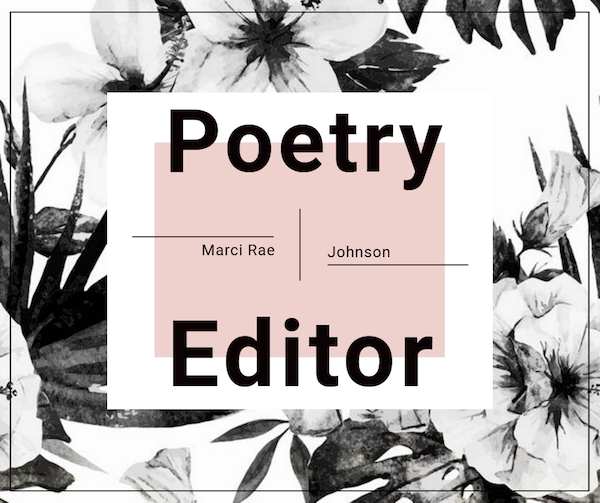 Thirteen years ago, while still a student in an MFA program, I started editing poetry books for a small press called WordFarm. I've been helping poets improve their books ever since!
My editing process will show you how to improve your book through the careful placement of poems in such a way as to bring out the images, themes, deeper meanings, and narratives in the book, creating a satisfying and enjoyable experience for your readers.
Unlike fiction or memoir, individual poems are worlds within themselves, and the challenge with a book is to take these discrete items and create a unified new world – a world in which each poem works with the others while managing to shine brightly on its own.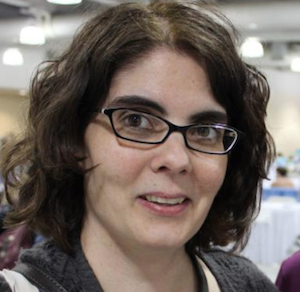 About Me
1. I'm a poet myself, and have had two full-length collections published as well as a chapbook. My first book and my chapbook each won a contest and were then published through those contests; my second full-length book was published in 2016 by Steel Toe Books.
2. I have published more than 100 poems in literary journals over the years, including journals of national repute such as: 32 Poems, Rhino, Main Street Rag, Quiddity, Hobart, The Collagist, Redivider, The Louisville Review, and Valparaiso Poetry Review. I also work as the poetry editor for The Cresset.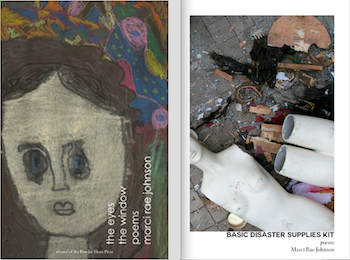 3. I've taught poetry and other writing classes at the graduate level for four years, and I've taught undergraduates in a variety of English classes for eight years.
4. Some hobbies: reading tons of books (108 last year!), gardening, cooking and baking, hanging out with my two kids (ages 17 and 11).
3 Reasons to Work With Me

1. Your book will improve. Every author who works with me marvels at the improvements we make together. This book represents an essential part of yourself, and you will come out with a version that is as great as possible.

2. Your writing skills will improve. My goal is not just to make your poetry book better. My goal is to improve your skills as a writer. The techniques you learn from my feedback will serve you well as you continue to write in the future.

3. Your readers will love the result. Whether you're self-publishing or seeking a traditional publisher, after working with me you're going to have a book you're proud of and that intrigues, entices, and moves your readers.
Testimonials
"Marci Rae Johnson is the most thorough-going and adept poetry editor I have had the good fortune to work with. She is especially talented when it comes to recognizing what she calls the narrative arc of a collection, instinctively knowing which poems belong, which poems do not, and in which order to put them. One review of my book almost entirely praised the marvelous sequencing of the poems. That, of course, was thanks to Marci."

– Paul J. Willis, author of Rosing from the Dead

"As I read through [my book], I saw your fingerprints everywhere. Let me tell you, your work on that book has made it miles better than it was before you touched it. I'm extremely grateful to you. You are a brilliant reader of texts and a warm, generous, experienced editor."

– Jeanne Murray Walker, author of Helping the Morning

"Marci Rae Johnson accepted me as an online student over four years ago. It became the fulfillment of a nearly life-long dream:  I learned how to write poetry. I value Marci for many reasons but most for her uncanny instinct. She "got me" instantly; I trust her. She's also a superb teacher who possesses a disarming sense of humor. And, lucky you, if you ever get to work with this remarkable woman."

 – John Hollembeak 

"

Marci Rae Johnson is one of the most perceptive readers of poetry that I've had the pleasure to work with. She was able to take the manuscript for my book Black Pearl and completely transform the sequencing of the book. She was also able to confidently recognize poems that did not belong in the collection and also see where there were gaps. Her editing made all the difference in how the book is read and appreciated." 

 – Albert DeGenova, author of Black Pearl: Poems of Love, Sex and Regret

"Last summer, I sent her a small mountain of un-ordered poems and Marci sent back a book with a shape and voice. It's been short-listed in two competitions so far. She has a gorgeously clear eye combined with a beautifully ruthless critical sense about both individual poems and groups of poems."

– Devon Miller-Duggan, author of Alphabet Year 
Recent Books I've Edited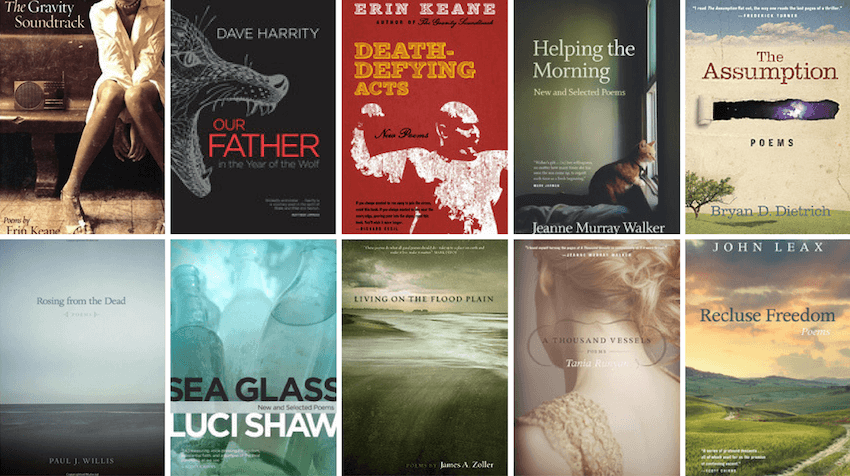 Pricing
1. Basic $16/page. (15 pages minimum)
1-2 page overview of the book's strengths and weaknesses

Ordering suggestions for the poems, including possible sections
2. Advanced $25/page. Includes everything from the basic package, plus:
A brief description of the rationale for the placement of each poem

Light editing of individual poems

Suggestions about which poems aren't right for this collection

Suggestions for further poems which would help unify the collection
3. Pro $42/page. Includes everything from the basic and advanced packages, plus:
Highly detailed editing of individual poems

1-hour Skype call to discuss the book
What does "editing of individual poems" mean?
When I edit a poem, I don't rewrite the poem for you, nor is it a copyediting (which focuses on grammar, punctuation, and formatting).
With each poem I will give you suggestions for improvement – and then it's up to you to make (or decide not to make) the improvements. As I suggest improvements, you will learn more about poetry techniques and how to use them successfully in your poems – things such as:
stanza usage

line breaks

metaphor

enjambment

internal rhyme and end rhyme

alliteration

and much, much more
Don't wait and become frustrated by rejections. Contact me now by using the form below.
Contact Me
Write Better Books.
Receive a free copy of "DEFEAT WRITER'S BLOCK"
when you subscribe to my weekly newsletter.