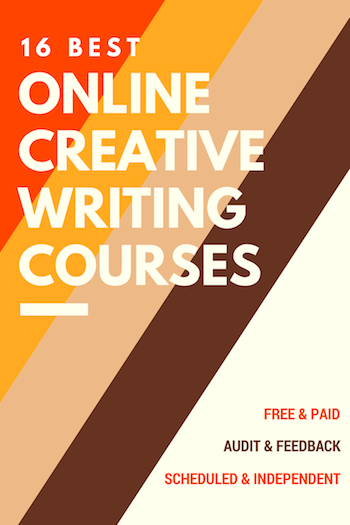 Online creative writing courses are designed for writers who want to improve their skills without going through a formal in-person program.
Instead of floundering for years, writing bad books and getting rejected, you can glean wisdom from the best writers on the planet and accelerate your book to publication. Don't delay — the info in these courses will radically improve your skills as a writer.
Be careful to distinguish between courses that come with feedback on your writing and ones that just include information. Both can be helpful, but make sure you're signing up for what you need. 
Also, be aware of the differences between courses that include a teacher and those that just have audio or video lectures. The lectures can be helpful, but it's always great to ask someone questions. Finally, some of these links are affiliate links, so thank you for financially supporting my mission to empower writers!
I hope you enjoy this list!