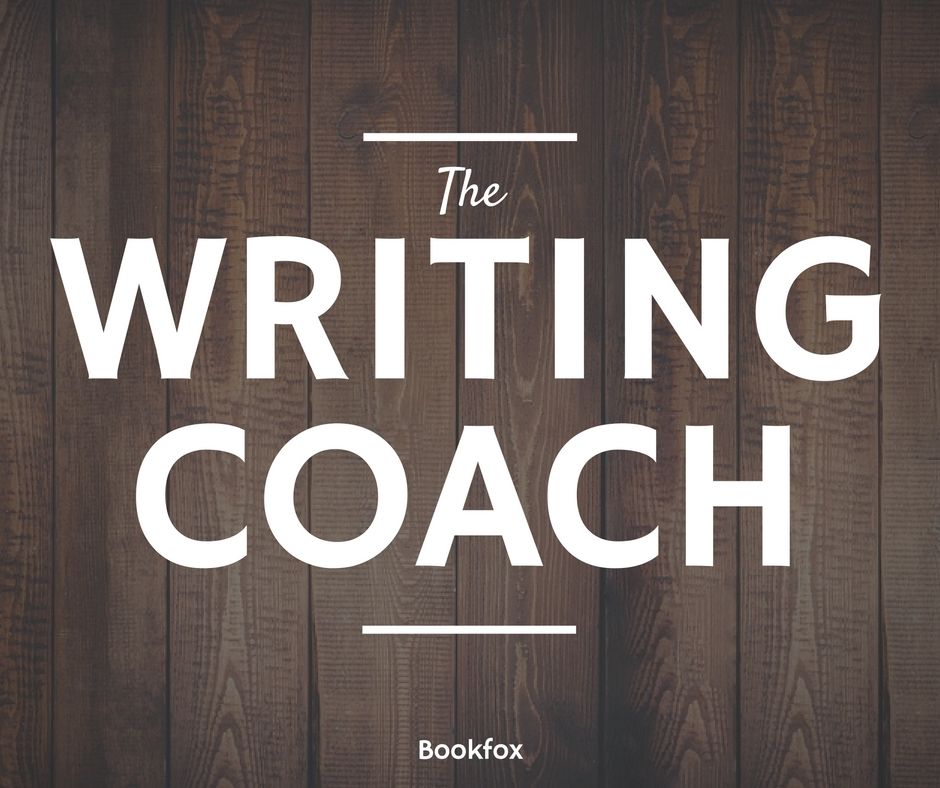 I've been active in the creative writing community for over a decade as a writer, editor, and publisher, and as a creative writing coach I can guide you to a richer writing life.
Do you want to:
Write more? Or improve your writing?

Learn how to navigate the tricky world of traditional publishers or self-publishing?

Get inspiration to start or finish your book?
With my experience guiding numerous writers, I can help you achieve these goals and much more, such as offering:

Inspiration
Bookfox offers amazing writing prompts, and that's because I've been creating prompts to inspire writers for years. Whatever package you select, you'll feel encouraged about your writing career and be inspired to finish your book.

Guidance
Most writers flounder about without a clear direction. They know they need to write, they need to have a platform, they need to find an agent or self-publish, but they don't have a clear game plan for how to accomplish those things. As a writing coach with experience guiding numerous writers through this process, I can help you chart a clear direction for your writing career.

Tricks & Secrets
By talking or Skyping with me, I'll save you years of heartbreak from banging your head against the closed doors of the writing world. After carefully listening to your writing goals, I'll guide you through the writing industry.
About Me: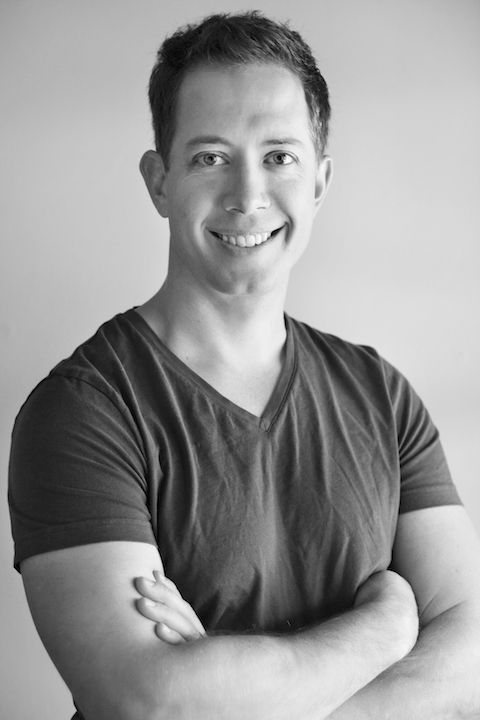 I'm a longtime editor. For the last decade I've focused on editing novels and short story collections.
I'm a writer. My book "I Will Shout Your Name" is published by Press 53, and I've written for The Chicago Tribune, Los Angeles Times, PBS online, and won several writing awards such as the Shenandoah Fiction Award and the Third Coast Fiction Contest.
I've worked on the publishing side. As the fiction editor for literary magazines such as the Southern California Review, I combed the slush pile to find writers who would appear in our issues.
I have two Master's degrees in creative writing, one from New York University and an MFA from the University of Southern California.
Want to ask me a question about writing coaching? Email me or use the form at the bottom of the page.
2 Writing Coach Packages:

 The Quick Consult
This hour-long phone conversation will help you navigate the world of publishing and writing. I'm happy to answer whatever questions you have, and can help you develop a plan for your writing life.
These are a few of the things I can help you with:
Self-publishing

Getting an agent

Seeking a publisher

Finishing your manuscript
Wherever you are as a writer, it's helpful to consult with an industry insider. As a publishing professional who's spent the last two decades publishing and writing, I'll listen to where you're at as a writer and give insightful advice on how to get to the next stage.  

The Backstage Pass
This package gives you two (2) one-hour sessions on Skype or over the phone with me, and also full access to the Bookfox library of e-booklets.
These 6 PDFs will give you a fantastic writing education, covering everything from sentences to writers block to writing goals.
Ask Me A Question: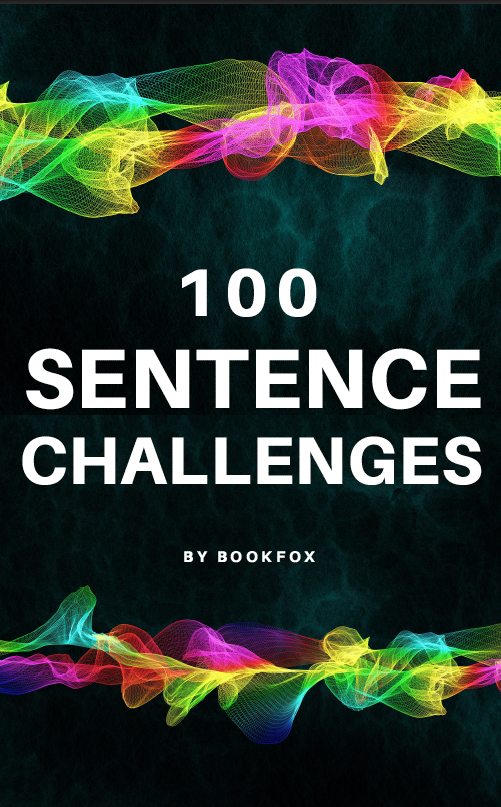 100 Sentence Challenges
Want to write better sentences? Then take this sentence bootcamp. By hurdling these exercises, you'll develop writing flexibility and strength. Examples include sentence challenges based on the "senses," "experiments" and "effects."
Length: 18 pages.

File: Graphically designed PDF
Defeat Writer's Block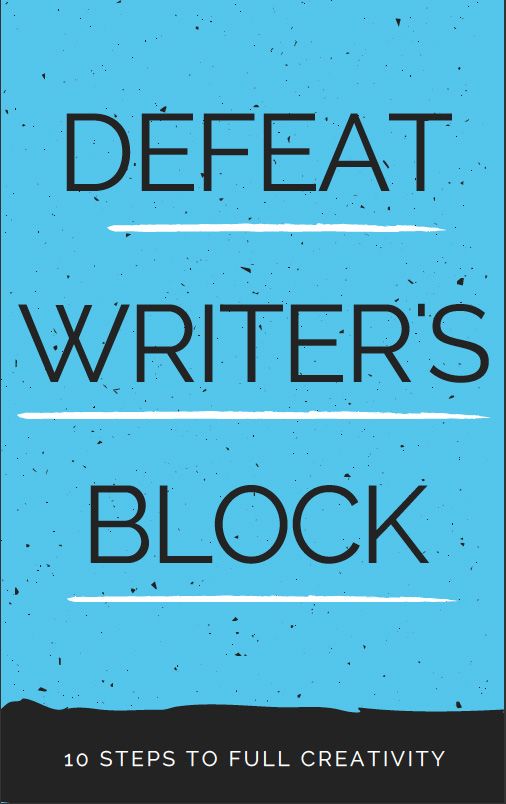 Writer's Block can be the bane of writers, but most advice out there on how to beat it is superficial. My research into writer's block is battle-tested and desk-approved. This e-booklet includes 10 steps to defeat writer's block, including how to crowd-write, game your senses, and midwife a story.
Length: 32 pages.

File: Graphically enhanced PDF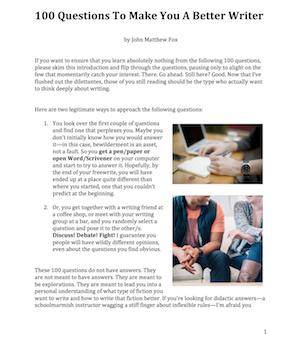 100 Questions To Make You a Better Writer
This is a worksheet filled with original, provocative questions that will guide you to a richer, more meaningful writing life. Several writers have told me that certain questions opened up their eyes and set them off in a revolutionary direction.
Length: 30 pages. 

File: PDF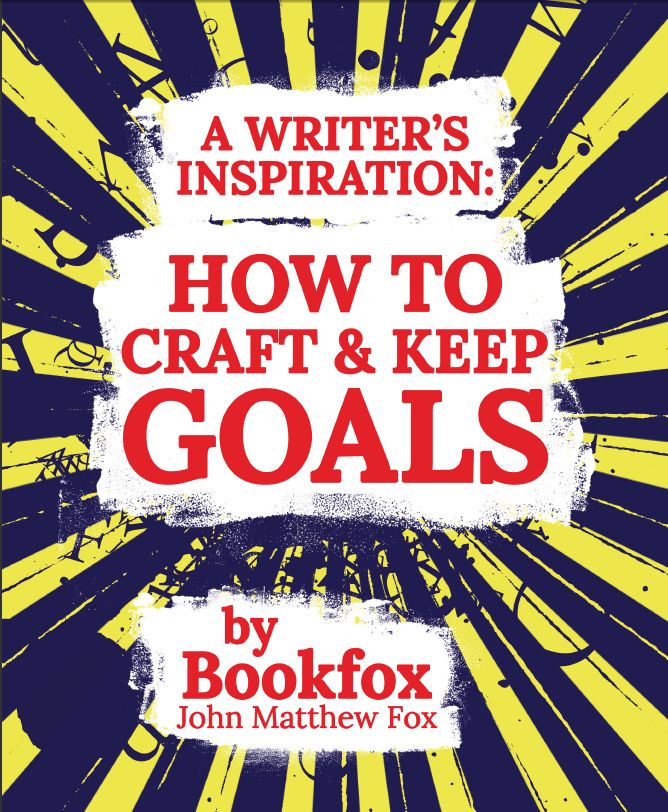 How to Make Writing Goals
Do you set writing goals? You should. Writing goals can accelerate your writing and help you achieve everything you want as a writer. This e-booklet teaches you how to set goals that will maximize your writing productivity.
Length: 35 pages

File: Graphically enhanced PDF
Writer's Diagnostic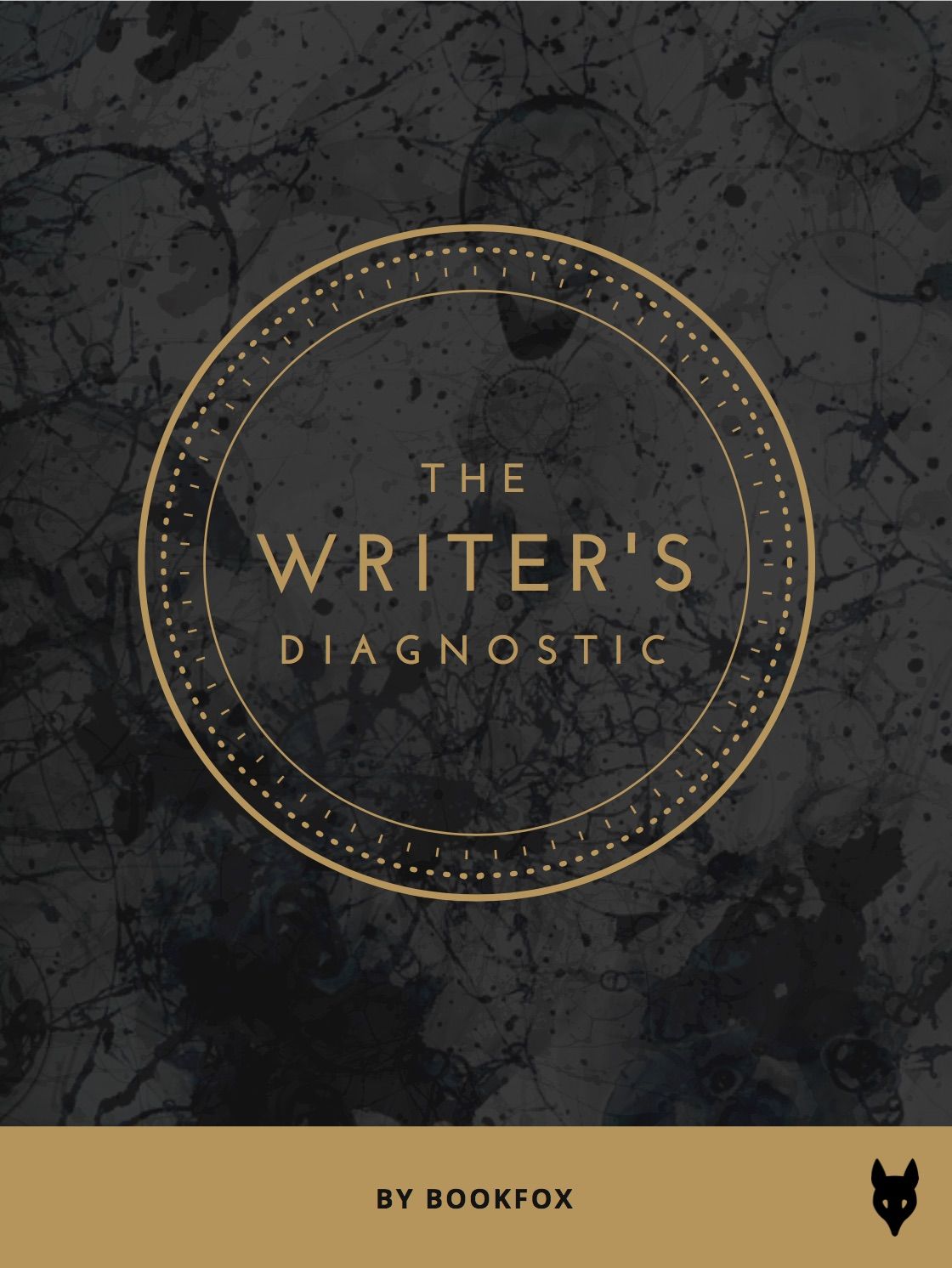 If you're having trouble with your car, you get a mechanic to run a diagnostic.
If you're having trouble with your writing, you should run a writing diagnostic.
I'll guide you through the process of looking deeply into yourself and your writing habits, and help you figure out what you can change to be more successful.
Length: 10 pages

File: Graphically enhanced PDF
How to Become an Elite Writer
This PDF outlines the critical techniques you need to elevate your writing skills. It will teach you how to hack your writing life by taking better care of your body and brain.
Length: 25 pages

File: PDF
If you aren't interested in writing coaching, but just want access to the 6 PDFs, I sell the bundle of those 6 for $100. 
Write Better Books.
Receive a free copy of "DEFEAT WRITER'S BLOCK"
when you subscribe to my weekly newsletter.