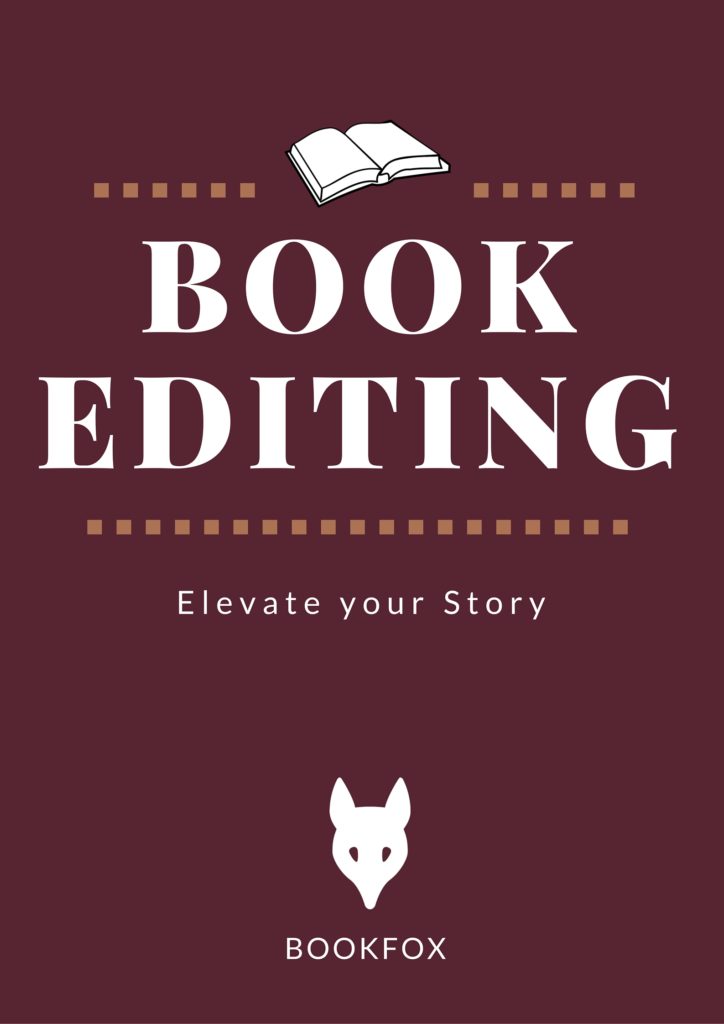 Hi, I'm John Fox, the founder of Bookfox, and I've spent the last decade offering professional feedback on authors' manuscripts.
What you want in a book editor is someone who cares about your book. Someone who respects your work and wants it to be the best it can be. 
I care about words, and I care about your words.
Whether you're preparing your book manuscript for self-publishing or seeking to improve it before sending it to traditional publishers, every book manuscript deserves thoughtful, loving editorial attention.
What's Your Process?
There are three main parts to book editing:
Copyediting 

I read through your manuscript and suggest changes and corrections using the "Track Changes" function.

These line edits are about fixing word choice, strengthening sentences, suggesting phrasing revisions, and offering paragraph-level revisions.

Developmental Editing

I write an in-depth and thorough evaluation of the strengths and weaknesses of your book. This evaluation can be as short as four pages or as long as seven pages — it just depends on what your book requires.

I tell you my favorite chapters and suggest chapters that need more work, and help you improve your characterization and plotting.

Discussion

We discuss the line edits and content edits, clarifying anything that was confusing and continuing to discuss the book.

What's Your Style?
At times, I'll be your cheerleader, pumping some pom-poms about what an amazing job you've done, and going on and on about how wonderful and insightful you are. At other times, I'll try to counsel you about a better path or a missed opportunity. 
It's always important to have a balance of sugar and spice. Some sugar of praise, some spice of criticism.
I'm not interested in praising you exclusively, but I also know that writing is one of the most difficult jobs in the world, and I don't want to depress any writer.

Four Things About Me
I'm a writer, too. I've written for The Chicago Tribune, Los Angeles Times, PBS online, and won several writing awards such as the Shenandoah Fiction Award and the Third Coast Fiction Contest.
I've edited novels, memoir, nonfiction, and short story collections. I specialize in novels and short story collections.
As the holder of two Master's degrees in writing, one from New York University and the other from the University of Southern California, I've been writing and editing since an undergraduate degree in journalism.
My geek side is revealed by some hobbies: I love board games (Ticket to Ride, Settlers of Catan, Dominion) and I also am a runner (my favorite race is a 10K). I live in Orange County California with my wife and twin boys (who are 4!).
Why Choose Me?

1. I'm fast.
Some editors line up 5 or 6 months of clients so they can feel important, and so you can feel like you're getting the best editor because they're so busy. Don't fall for it. I make sure I don't take on a client unless I can finish their book in a reasonable time period — sometimes as quickly as 2 weeks, certainly under a month. I never put you on a long waiting list.

2. I have vast experience.
With more than a decade editing client manuscripts, I've been doing this longer than most editors. I've edited every genre of writing out there, from literary to sci-fi to romance (and enjoy it all, too). Don't hire someone who's a greenhorn. Your writing deserves an experienced eye.

3. I do much more than correct grammar and punctuation.
I'm not an editor who marks up possessives and missed words and then quits. My specialty is developmental editing. That means I'm giving you substantial feedback on everything about your story. Think of me as a Story Doctor, not just for this story, but for all of your writing.

Testimonials:
"

I've been a Bookfox reader for some time, so I already knew he was talented. His editing services exceeded expectations. He helped me identify places to devote more attention and provided thoughtful ideas to begin implementing his feedback. I'll be working with him again in the future. Can't wait."

– Chris J.

"

John was extremely helpful and very honest. All of his thoughtful comments made total sense. Will definitely use him again."

– Karen S.

"

John provides just the right combination of encouragement and solid feedback that can greatly improve a piece of fiction. What I particularly like about John's approach is his ability to understand where a writer is developmentally and speak to him or her on that level. As a teacher, he is totally approachable, clear in the points he makes and very enthusiastic. This is a huge bonus when one is contemplating returning to one's chair to make edits and do rewrites."

– Maisie W.

"

John has an editor's mind, a writer's eye, and a teacher's mentality. He challenged me to identify a deeper vision for my work, then cultivate my story to achieve that vision in the most compelling way possible. I've never revised more thoroughly, and I've never been more pleased with the results."

– Mason B.

What is Your Pricing?
Copyediting: I charge 1.5 cents a word.
Copyediting includes:
correcting errors of punctuation, grammar, spelling, tense, and usage

Flagging problematic word choice and suggesting new arrangements for confusing sentences

Trimming unnecessary words and phrases
Developmental editing: I charge 2.5 cents per word.