Nothing ruins your book like a typo.
If you're self-publishing, you'll get a ton of one star reviews if readers find errors.
If you're seeking traditional publishing, a misplaced comma can sink your chances with an agent or publisher (yes, they really care about the little details).
If you want to publish like a real author and get a serious amount of readers, then you absolutely should hire a copy editor to make sure you have a clean, professional, error-free manuscript.
How I Can Help You
You save time

Yes, you can try to comb through your manuscript 1,000 more times to try to find that missing word, that wrongheaded punctuation, that silly spelling mistake, but let me save you the time.
Spend your time writing the next book while I clean up this one. I'll take the frustration out of your editing process, and also, because I have fresh and experienced eyes, it'll be much easier for me to catch all the things you missed.
You get confidence

The main reason why writers hire copy editors is that they want to feel confident about their book. They know that millions of books are published each year, and millions of authors are seeking publishers for their work.
After hiring me for your copy edit, you will know that your manuscript is error-free and ready to compete with all the other books out there.
You get quality

A professionally edited manuscript is leaps and bounds above the competition. Readers will enjoy your book more.
You have a better chance of selling more copies because you'll get better reviews, and you'll have a much better chance to land an agent or publisher.
My Copy Editing Method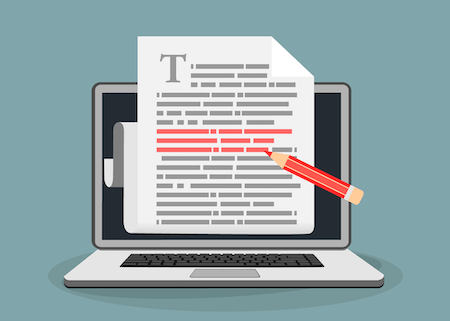 I use Track Changes in Word so you can see every change that I'm suggesting in the right-hand margin. I think it's important for you to see the process of how I work with your manuscript.
Then you can decide whether to accept the change or reject the change.
On suggestions for sentence revisions and word changes, I will leave a comment in the right-hand margin that will offer a suggestion. Or sometimes I'll simply replace the word with a new word, and you can keep it or revert back.
After the editing process, you can ask me any questions over email.
Most of my marks should be self-explanatory, but I'm always willing to help explain any change, such as why "mom" can be both lowercase and capitalized in the same paragraph. (It's only capitalized when used as a name, and lowercase when referring to as "my mom").
What Copy Editing Includes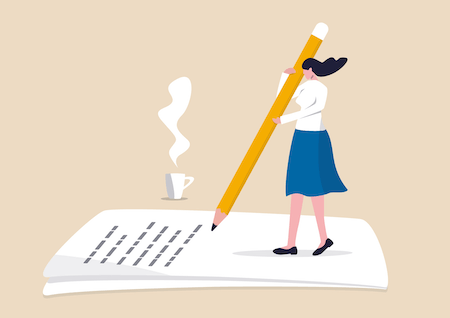 I'm one of those crazy people who obsessed about grammar in her college English classes. Which means I know and use the Chicago Manual of Style. All the changes I make to your manuscript can be found in the rules and guidelines in CMS.
Copy editing includes all sentence-level corrections, meaning I will ensure your manuscript is up to official technical standards regarding:
Punctuation
Spelling
Grammar
Tenses
Capitalization
Style
Word Choice
Sentence Structure
I will also copy edit stylistically; basically, I will make sure all parts of your manuscript are consistent to your writing style (rather than imposing my own style onto it).
My copy editing service isn't just a proofread to catch grammar mistakes. It's a full-on treatment from a professionally experienced editor to guarantee your manuscript is up to the standards that publishers look for (and readers deserve).
Free Sample Edit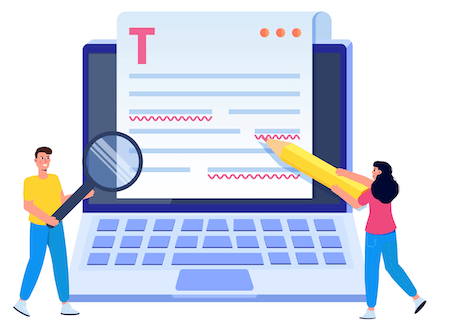 Please contact me using the form below, and tell me about your book (please include the word count).
I might ask to see the first five pages to get a sense of what level of editing you'll need.
Additionally, I am happy to provide a free sample edit of the first 2-3 pages of your manuscript. This way, we can both see whether we're a good fit for each other.
After that point, I'll tell you the price (see Pricing section below) and send you a contract. After you sign the contract, I can send you a Paypal invoice.
For most of my jobs, I require payment up front. This allows me to work faster and to spend my time editing rather than chasing unpaid bills. But if you have a project that is north of $3,000 USD, we can talk about splitting that up into two payments.
After that point, I'll start working and get back to you with a clean and professional manuscript in about a month.
My Background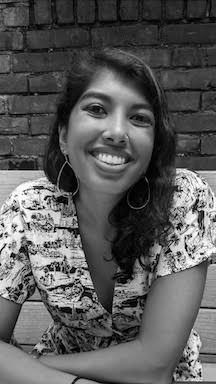 Hi, my name is Danielle Dyal, one of the editors here at Bookfox. I help authors by copy editing their manuscripts.
In addition to being a freelance editor, I am a consulting editor at Blair, a publishing press in Durham, North Carolina, where I copyedit and proofread our titles to ensure they are error-free.
Formerly, I worked as an assistant editor for Enitharmon, a publishing press in London.
And along with years of professional editorial experience, I have an MFA (Masters in Fine Arts) in creative writing from American University in Washington, D.C.
My goal is to edit your manuscript until it is ready to be sent to a literary agent, self-published, or submitted to a writing contest. In other words, I'm here to be a stepping stone for your manuscript's path to publication.
FAQ
It depends on my schedule. I always have 2– 3 books on my plate, but I almost always get to your manuscript within a month. I'll tell you up front how long it will take, and I always meet my deadlines.
Also, if you have a tight time frame, for an additional fee I can do a rush edit. Let me know if you need a book edited quickly.
No, I won't. Your manuscript's security is very important to me.
I offer an NDA clause in every contract with a client to let you know I won't be sharing your manuscript with anyone else.
As mentioned above, I am happy to give you a free sample of copy editing on 2-3 pages of your book so you can see firsthand how your manuscript can be improved by copy editing.
I'm not interested in changing your work — I'm only interested in making your work be the best it can be.
I prefer Word documents, although I've accepted Pages before. The only file I can't take is PDFs, because then I can't change or edit anything.
Yes, I edit both. I do not copy edit plays, screenplays, or poetry.
But if you have any type of nonfiction including memoir, or any genre of fiction, I have likely edited that type before and would be happy to help you.
Please look over it all carefully and then ask me any questions you have. I'd be happy to help clarify anything and explain any rules that seem to be counterintuitive.
Testimonials
"Danielle's developmental editing was exactly what my manuscript needed to take it to the next level. She was both incredibly encouraging and unflinchingly honest. Her ability to view my novel from a comprehensive standpoint, while targeting specifics that weakened or strengthened it, was invaluable. She helped me solidify the story with suggestions for broad-stroke character as well as concept development. Not only did she help me improve this novel, but I have grown as a writer from working with her."
"Danielle worked on my first manuscript and did a fantastic job polishing it. I shared some content issues with her and asked her to keep an eye out for them. She's thorough, checked on all I had asked and enhanced the content without losing the original writing.
Danielle is efficient, considerate, and sends work back quickly. I would highly recommend her."
"As this was my first completed writing project, it was also my first time hiring a copy editor. Danielle's warmth, confidence, and professionalism removed the intimidation from the process for me. I was most impressed with the editing tool and ease of comprehension even though I'm not that computer literate. And anything I didn't understand, Danielle walked me through. I will definitely use her again."
"Danielle is fantastic! Her advanced developmental editing improved every aspect of my story. I was floored by the depth of her input. She has a profound grasp of storytelling. She helped me further develop my characters, sustain tension, clarify point of view, and tighten my dialogue. Danielle reads with care, and has an eye for detail. She noticed things I did not, and suggested clever plot developments that never occurred to me. Her thoughtfully honest assessment is just what I needed. Now, my sentences are cleaner, and my prose reads with ease. The sincerity of her feedback is evident. Her passion for writing is apparent. I cannot recommend her enough, and I cannot wait to work with her again. Because of her, I am a better, and more inspired writer."
"Danielle is a perceptive, conscientious editor who is equally good at details and overall concept. Based on her comments, I made important improvements to my novel, Mount St. Helens, including the addition of more interiority, better transitions, stronger scene and chapter endings, and more sustained tension. These revisions, in Danielle's own encouraging words, are meant to 'bring what is less potent to the next level and to polish what is already strong.'"
"Danielle helped me see my novel from a big picture perspective so I could improve my novel in the places I was too attached to it to see it clearly. She also flagged the smaller issues—missing dialogue tags, awkward sentences—so I could fix those things as well. She loves books and she loved mine which made my day."
"I couldn't be happier with the copy-editing Danielle provided for my book. Her attention to detail and technical knowledge made my manuscript far better than anything I could have accomplished on my own. She cleaned up punctuation and improved countless awkward sentences, even caught a character name change that had eluded me through no less than ten iterations of the manuscript. If you want professional looking copy, hire Danielle. I liked her work so much, I just contracted with her for my next book."
"I'm amazed by the line by line detailed critique of my manuscript. I'm thrilled with [Danielle's] work."
"Danielle helped me both with developmental editing and copy editing. She matched an understanding of genre with constructive honesty about my drafts' strengths and weaknesses, then brought my work to a polished, professional level. She met deadlines and happily took questions about her edits. Thanks to Danielle, I feel confident sending my work on to agents and publishers."
"Being a very early stage author, I found Danielle's developmental editing to be immeasurably helpful. Writing is very personal, and she handles that vulnerability very well. The feedback on the strengths of my piece provided validity and momentum for the revision work ahead. Her detailed constructive feedback was logical, insightful, and provided a roadmap to unleashing the potential in the story and fixing lapses in plotting, pacing, and character arcs. Danielle provided a helpful reference suggestion to further develop my handling of character expression. I would strongly encourage anyone who would like to take their writing to a professional level to invest in themselves and employ Danielle's impressive skillset.  Thank you, Danielle!"
Pricing
I charge 2.5 cents a word for most copy editing projects over 70,000 words, and higher (3.5 or 4.5 cents a word) for projects that require a little more love and care or projects that are shorter.
The prices are in USD. I edit for clients all over the world, and so I will send you a Paypal invoice, which does exchange rates automatically.
Contact Me
If you are interested in having your manuscript copy edited, or if you have any further questions about my editing services, please contact me.
Please include the word count so I can quote you a price.
If you prefer, you can email me directly instead of using the form below.