Join 4,000 Authors
Writing Better Fiction
How do you write a book that stands out?
How do you finish it without getting stuck?
How can you make sure readers enjoy it?
Bookfox Academy helps you write your BEST book.
What's Included:
8 writing courses (total of 200+ videos)
Hundreds of quizzes
100+ printable resources
Online community of fellow writers
More than 80 Writing Exercises
Access to me, your instructor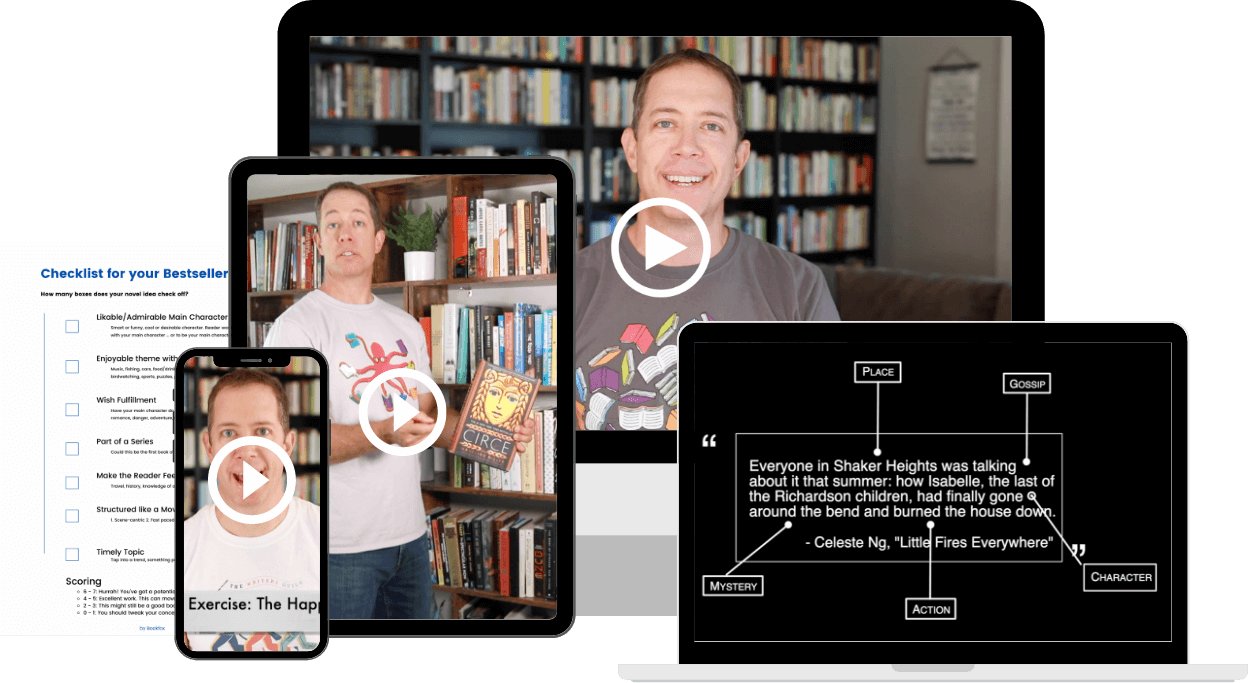 300+ Reviews
I LOVED IT. Seriously. This sentence course made me feel alive again. I was going through a rough time, wanting to write but not being able to. And then I found Bookfox online and HOLY COW? It gave me inspiration again. I am halfway through writing a book now. THANK YOU SO MUCH!
I loved "Write Your Best Novel" and I have written 3 self published books. Your course has given me some kudos in what I did right and some help in how to improve my next novel. Five stars!
I've been writing fiction for 20 years and always considered dialogue to be one of my strengths. But in this course, I've learned more about the subject than I've picked up from books, experience, and writing groups over the last two decades. John's presentations are super-compelling and packed with great literary examples. The writing challenges are tons of fun. I would highly recommend this course to anyone at any level of writing experience.
I take a lot of writing courses and read a lot of books on writing, yet so much of the advice in this Novel course was completely new and valuable to me. The instructor is a natural teacher, explains concepts wonderfully, not just the writing lesson but also the effect it will have on the story.
Master Your Writing Time had so many useful, applicable skills, and actionable pieces of information that are really helping me become more productive. I also love the quizzes after videos! I think they are helpful cementing what I have learned.
This dialogue course is one of the best writing courses I've taken. Comprehensive, upbeat and includes many clarifying examples. The presentation format was entertaining, clear and succinct. I'll be recommending this course to my writing group. Thank you!
John is a friendly and enthusiastic teacher, with surprising examples from life or literature. Once I saw how useful these ideas were, I slowed down to write new or revises scenes for each lesson. A great course — thank you, John — I will use these techniques forever!
This course was fantastic. It was thorough without being overly detailed and was informative without being too comprehensive. John is great at being entertaining and positive while also being knowledgeable and insightful. His many examples from successful novels add a lot to the presentation.
Finally, a writing course that's practical and useful! I've paid for several online writing courses in the past, most of which talked about the importance of plot or character etc, but stopped short of giving practical advice on how to achieve this well. John's tutorials are accessible and to the point, full of good ideas and examples.
"This course on sentences provides you with knowledge you might slowly and subconsciously learn over a long period of time, but having these things pointed out and explained will definitely save you decades. I haven't even finished the course yet and I've already learned things that have drastically improved my writing, simple things that without this course might've taken me years of frustration to become aware of. Highly recommended."
"The best part is the presenter. He is the bomb because he parts the Red Sea and walks on water, or at the very least teaches you how to write better sentences. His presentation of the material was fun and easy to understand, and dramatically improved my writing. The course is worth every penny. I learned more in this course than reading numerous books and paying three times the money for another course. Thank you John Fox!"
"Made me realize that great sentences don't just emerge whole and flow out from the author's mind — huge revelation for a beginner! Highly informative and definitely worth the money. Thanks!"
John Matthew Fox's courses are the best video writing courses I've ever taken. I have enjoyed four of his courses and he never disappoints. The videos are clear, concise and comprehensive. His material has many examples supported with PDF files and short quizzes to recap each lesson, plus a writing challenge helps reinforce each lesson at the end. I love his enthusiastic teaching approach filled with humour and dotted with visual overlays that make the information fun and easy to learn. I would recommend them to anyone.
This writing techniques course hands you every tool to enhance your characters, from knowing how to give them quirky physical traits, to gestures they use that set them apart. This is my fifth course with Bookfox, and as always, Mr. John Matthew Fox never disappoints. I came away with a ton load of new knowledge, new vision, and heightened inspiration to make me pull out all those drafts I tucked away yonks ago. I'm super glad I did this course, and I recommend it wholeheartedly to anyone.
WHEW… WOW… OMG… AMAZING!!! I LOVED THE ENTIRE COURSE! I took this course to become more familiar with book marketing because I am co-writing a book with an experienced author. I loved the depth of information, the challenge, and the humor. Although I went through the videos with minimal breaks, the plan is for me to take this course again before I publish my first solo book. Thank you for providing such a great course. Your heart to help authors beats throughout each lesson!!!
I thought after the 'splendid sentences' course that it couldn't get better but this writing techniques course is equally brilliant! Not only do the exercises get you taxing your imagination and provide practical techniques to apply to your writing immediately, John pours himself into the course with such energy, enthusiasm and infectious honesty that you can't help but reflect on yourself, and tap into your psyche for better, fresher and deeper writing. I just love it! Thank you John!
John delivers another phenomenal course. Copious amounts of little known exercises combined with clear examples for the win. I cannot wait to try these writing techniques in my WIPs. One of my favourite courses ever (and I have taken plenty of them). Thanks, John!
I was having a difficult time writing a short story and several of your lessons helped me immensely. Specifically, tracking my time, setting writing goals, and the truth about procrastination. Those lessons specifically addressed the problems I was experiencing. I also liked the fact that all the lessons were clear, concise and to the point. I would recommend the course to anyone who is starting out in their writing life.
SUCCESS STORIES
After learning from my Academy, these authors published fantastic books.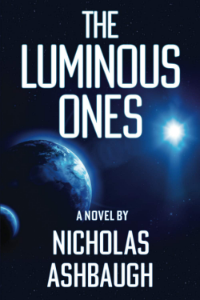 Self-Published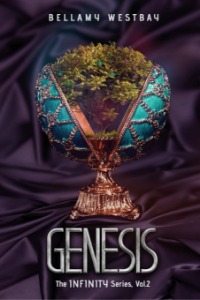 Self-Published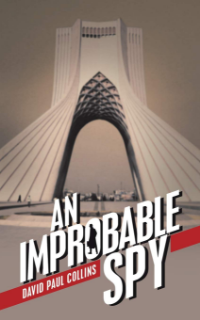 Self-Published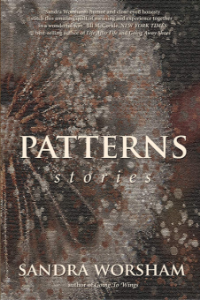 Third Lung Press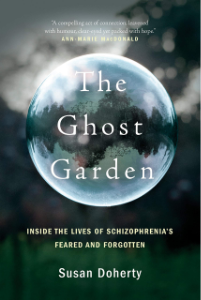 Random House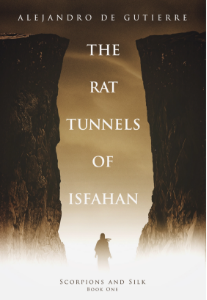 Self-Published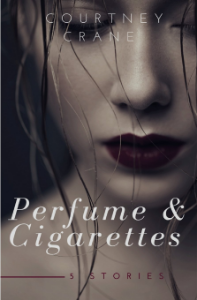 Self-Published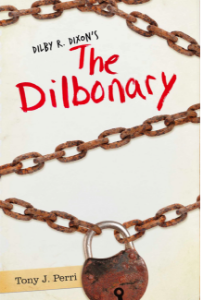 Self-Published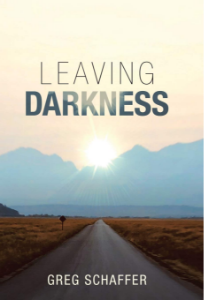 Marshall Cavendish
HOW DOES BOOKFOX ACADEMY HELP YOU?
Listen, I care about the quality of your book. I understand how it feels to get stuck, and like you, I've been frustrated when my first draft hasn't turned out the way it should have.
That's why I've made it my mission to help authors tell better stories. Over the last ten years, I've helped hundreds of authors to write their dream book.
The courses in the Bookfox Academy give you the necessary skills to tell a story that the reader won't forget. Writers who take my courses win awards, get fantastic reviews, and gain an audience of fans eager for the next book.
Basically, you'll write a book that makes fellow writers envious and old friends brag they know you.
More importantly, you'll feel confident about your book and motivated to write another.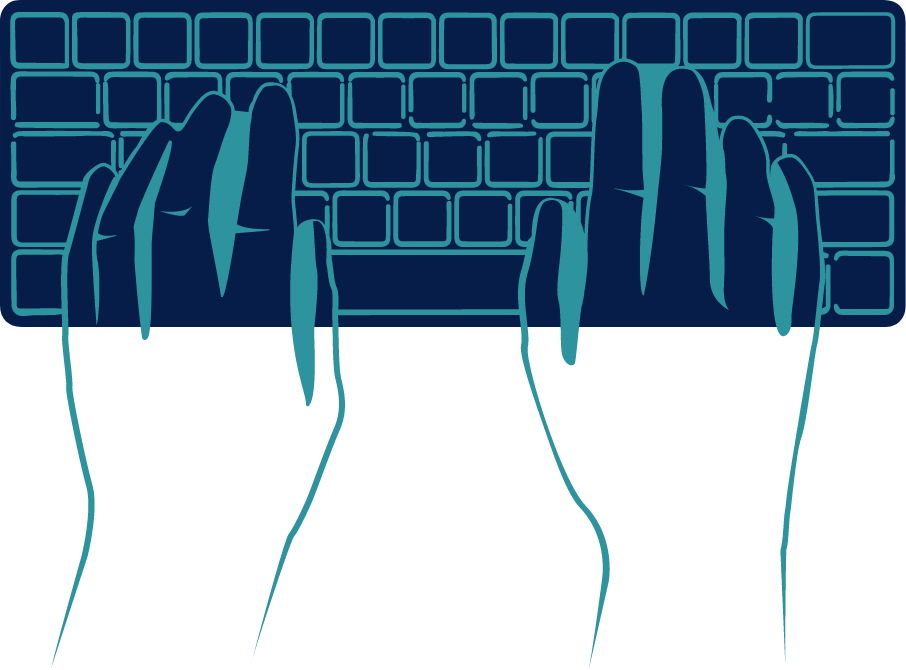 200+
videos
All about writing
25
lessons
average per class
8
minutes
average per lesson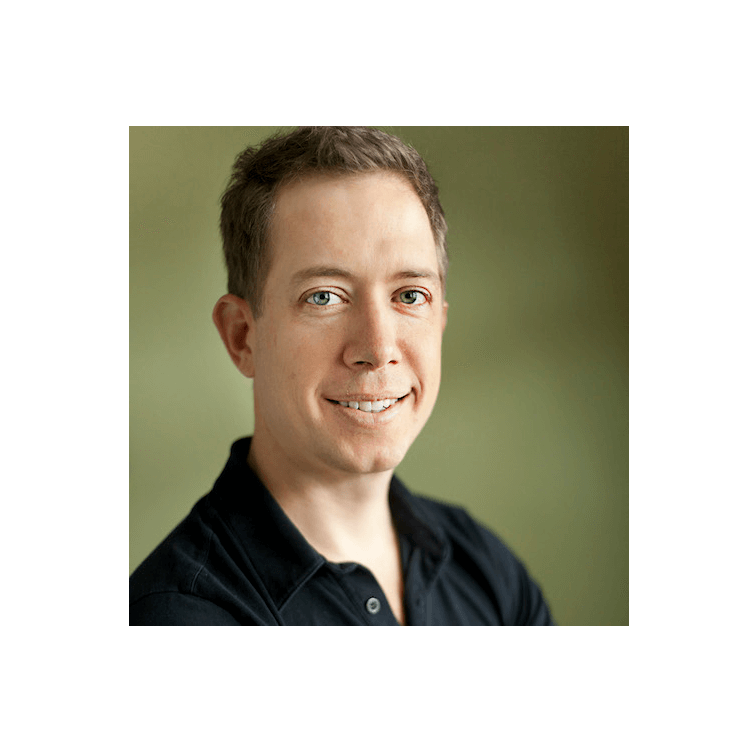 Why Learn From Me?
I've helped hundreds of authors finish their stories, publish their books, and win awards.
I'm the author of two books, have won multiple fiction contests, and been published in the Chicago Tribune and Los Angeles Times.
I've taught writing at several universities, including Chapman University and the University of Southern California (USC!)
I've written nearly 1,000 articles on Bookfox and 20 million writers have benefited from my writing advice.
Ask me a question?
john@bookfox.co
The Results
"Genesis" will be published tomorrow AND it got a starred review from Kirkus and will be in the list of Kirkus's November edition Best Indie Books of the Month! I just wanted to say that I couldn't have done it without you. Thank you so so so much for all your help."
Dear John, I'm just writing to tell you I have a contract with Random House for the book you helped me with! Thank you for being so excited about my work. You made me a better writer, and I am going to recommend you widely.
Dear John, I self published "Born Ready" on Amazon, and I put a brief post on Facebook about it. Soon, people were busting down my door with excitement about how much they loved it, and asked how soon the sequel would arrive. Thank you so much. I couldn't have done it without you.
I took your course, "Two Weeks to Your Best Children's Book." Upon completion I sent you my manuscript "Eddie Ventures Home" for edits. I hired an illustrator and released the book in January, 2021 on Amazon. In a little over three weeks I have sold over 1,000 copies!
"I absolutely LOVE your work and your writing course really helped me to move my writing forward. In the last two years, "A New Alphabet for Humanity" became a best seller on Amazon and we have sold 85,000 copies of the book."
Save 70% with Bookfox Academy
What Courses to Take First
FAQs
These courses are designed to help beginning writers as well as writers with a few books under their belt.
Yes! If you've been disappointed by other courses, I can understand why you'd be wary.
But if you find my courses aren't worth your money, I offer a 100% refund, no questions asked.
Yes, you will receive an email a few days before the renewal. If you don't wish to renew for another year, there is no obligation.
Invest in your Writing
Get Access Now
Save now with a subscription
Your Writing Education Awaits!