Are you stuck on your novel?
Or have you finished it and need help whipping it into shape?
If you want to create not just a regular, ho-hum book, but a book that makes readers:
stay up late at night to finish it
gush about it on social media
push the book on all their friends
Then you should take my seminar, Revision Genius: Self-Editing Your Novel.
Revision Genius is a one-day revision bookcamp on Zoom.
Yes, you read that right. A bookcamp is a bootcamp for books.
We're going to be doing all sorts of activities:
Revision Principles
Revision Challenges
Answering questions about thorny revision ideas
Live editing of a participant's work
Peer Editing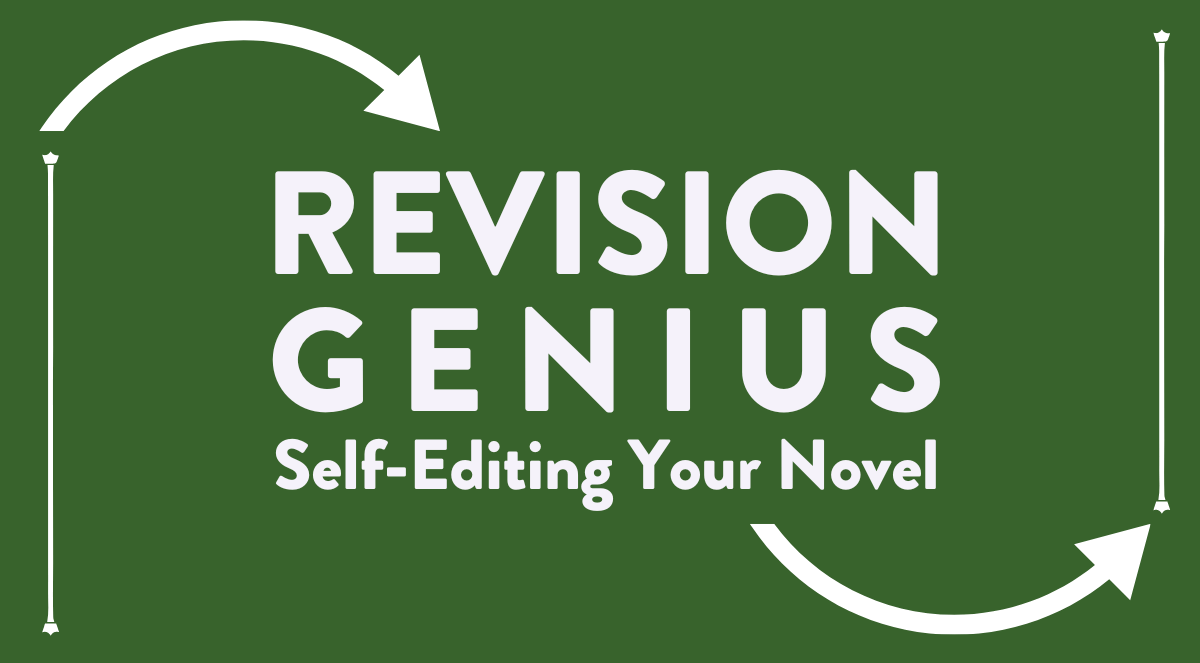 Date: March 18th
Time: 9 a.m. PST – 4 p.m. PST
I have 20 modules I'm going to take writers through that will help them comb through their entire book, improving it step by step.
Basically, you're going to finish the day with a dozen epiphanies about how to change your book to make readers love it even more.
Now, if you've been a writer for a while, you might feel like you've seen all the obvious advice, and you're wondering whether this is going to repeat what you already know.
But it won't. I guarantee it'll go beyond the typical advice. Here is a brief list of some of what we're going to cover:
Reverse outlining
5 Strategies for Character Revision
How to develop a revision mindset (with exercises!)
Isolation Revision Technique
How to find Beta Readers/Editors
Examination of Metaphors/Sensory elements
9 Questions for Scene Revisions
Breadcrumbs Revision Technique
And best of all, you get access to me! I'll be happy to answer any questions along the way, and you can see how I would edit some pieces in real time.
Meet Your Instructor
Hi, I'm John Matthew Fox, and I help authors write better fiction. Over the last ten years, through courses and editing, I've helped hundreds of authors publish their books and even win awards.
My website Bookfox has nearly 1,000 posts to help writers, and I've published a nonfiction book, "The Linchpin Writer: Crafting Your Novel's Key Moments" and also a short story collection, "I Will Shout Your Name."
I've been published by the Chicago Tribune, Los Angeles Times, and won fiction contests at Third Coast and Shenandoah.
Ask me a question?
john@bookfox.com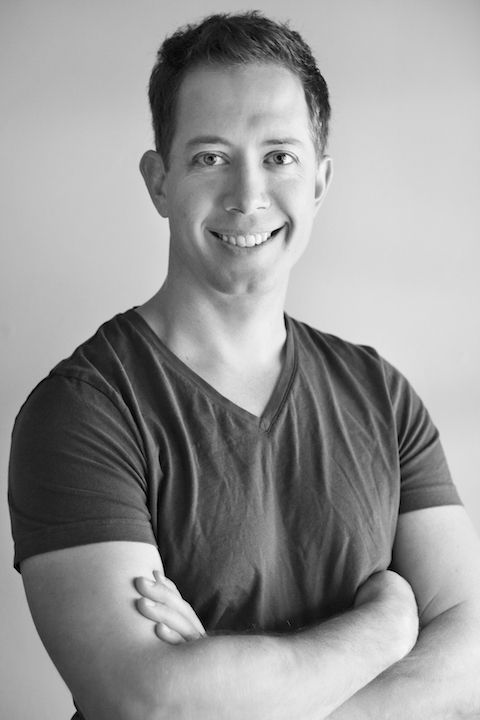 Common Questions
If you have at least a good chunk of your book written, you will find the advice valuable.
Honestly, it disgusts me that so many seminars are just funnels to get people to buy something more expensive.
I'm not making you sit through a sales pitch. My sole goal is to help you improve your book.
I often work with writers who have never written a book and writers who have two or three under their belt.
Beginning writers say the advice is practical and accessible.
Seasoned writers tell me these are the best craft lectures they've ever found.
The seminar is focused on novelists, but if you're writing a memoir or other story-based nonfiction, you will definitely benefit.
Also, if you're writing a MG book (middle-grade), this will also help you.
If you're a picture book writer, this seminar is NOT for you. I'm going to be holding a separate seminar for picture book writers, so hold out for that one.
Yes, the seminar will be recorded, so you can access it later.
Testimonials
"I take a lot of writing courses and read a lot of books on writing (which tend to overlap a lot and repeat the same things), yet so much of the advice and lessons in this course were completely new and valuable to me. The instructor is a natural teacher, explains concepts wonderfully, not just the writing lesson but also the effect it will have on the story, which makes it much more interesting and easier to understand. More courses like this, please!"
"This was the most well laid out, easy to understand online course I have ever taken. Thank you."
"I always enjoy John's courses because I learn new information. It is not a repeat of many other courses just covering the bases. He always approaches the subject with new ideas and ways of writing that I haven't heard before. I love it."
"John is a friendly and enthusiastic teacher, with interesting and often surprising examples from life or literature. Once I saw how useful these ideas were, I slowed down to write new or revised scenes for each lesson. A great course — thank you, John — I will use these techniques forever!"
"A perfect course for adding flesh to your characters and turning them into real people, as opposed to shallow or two-dimensional characters. John navigates every little detail for the writer to keep in mind, from minor to complex characters, as well as using characters from well-known books as examples to highlight a specific point. I found the course to be very enlightening and empowering."
"I love, love, love this course. Every video offered gems to excite and motivate my learning. I now understand why some books bore me tears and others beg me to read them again and again. John's love of writing, his generosity with information, and the effort he has invested in the course are inspiring."