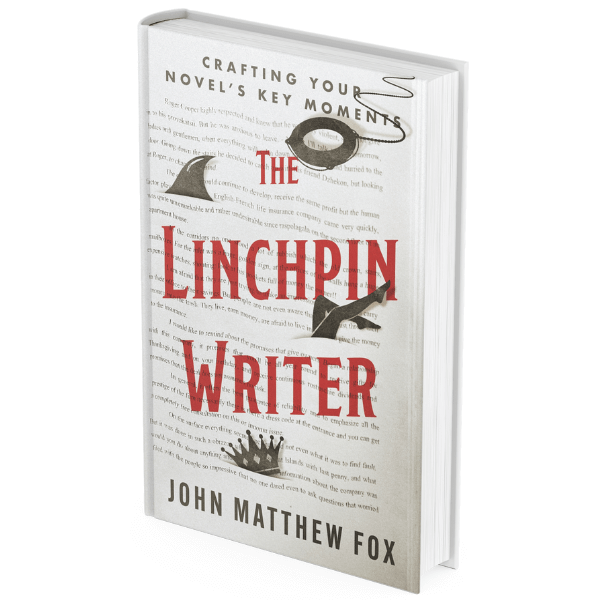 Let me guess: you're working on a novel, but struggling to finish it.
Or maybe you've got a first draft and need guidance for revision.
I can help.
I'm John Matthew Fox, and I gathered up the wisdom from fifteen years of editing novels, writing books of my own, and creating nine writing courses, and put it inside a book: "The Linchpin Writer."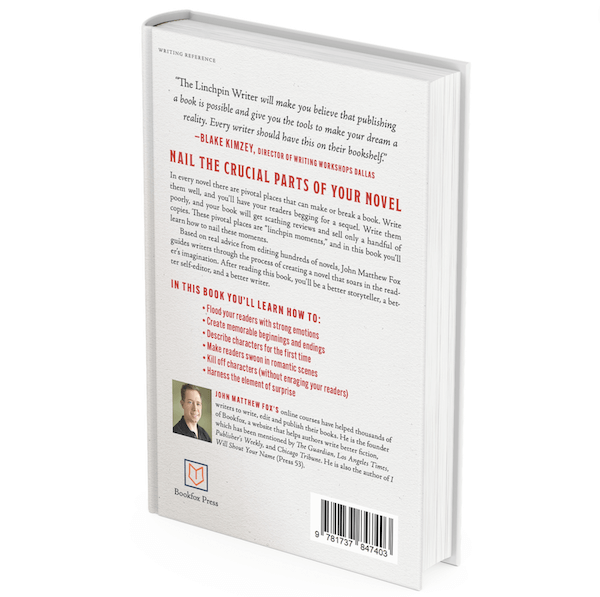 I don't just repeat the typical writing rules: I teach you how to break those rules.
And I don't give you a cookie-cutter formula: I give you lots of examples that will inspire a variety of storytelling shapes.
But don't just trust what I'm saying. Check out the reviews:
"I've often found writing craft books prescriptive, vague, and not that valuable. John Fox's book was entirely different.
​
His advice isn't 'do exactly this and you'll sell 1,000,000 copies of your first novel'. It's not about finding ways to trick or 'hack' your audience into loving your book either.
​
It's a writing craft book about the love of writing and it's full of stories from the author's experiences as a writer of many years, stories that are rich in wisdom and meaning."
This book is a writer's bible – honestly the only writer's book you will ever need.
I loved how much he valued the reader. In every tip he includes the most understandable and compelling examples. At the end of every chapter he too provides practical ways to put what you've just learnt into action.
My highlighter has never been used more in a book.
"It's been my experience that creative writing teachers/mentors like to keep an upper hand. Somewhere down the line, they begin preaching that their way is the best way — if not the only way. John Fox's exercises were a sigh of relief. He knows there isn't one way to write that's going to fit every book and every author.
​
This book is something I will absolutely be going back to and rereading. Even without doing most of the exercises this time around, I feel a shift in my perspective. I found the chapter about opening paragraphs to be the most insightful."
"I've been writing fiction for a long time, but I still read books on craft because I know there's always more to learn. I highly recommend "The Linchpin Writer" because it offers an entirely new (to me) way of looking at the craft of writing fiction.
The book aims at those crucial moments in novels that can make or break a reader's involvement with the story — the beginning, the first lines of the protagonist's dialogue, and so on. As I am just now in the final stages of revising a new novel, thinking about these critical moments — these "linchpins" — has been enormously helpful."
"I very quickly realized that my character descriptions are cliched and it made me go back and revise them based on the advice and they improved dramatically. I love it when advice can spark creativity and this is exactly what this book will do for you.
The book is interestingly also part memoir, where John informs us about his life as a writer and the lessons he's learnt along his journey. The way John ties his anecdotal moments with sage advice means this book is light and humorous which makes it far easier to read than other denser writing craft novels."
"The Linchpin Writer focuses on the most critical points in a novel: the first paragraph, the opening line of dialogue, the climax of a character arc, and the final moments before the story ends. Fox dissects prime examples of intangible emotions like heartbreak, surprise, and wonder in well-known books such as Cormac McCarthy's "Blood Meridian" and John Steinbeck's "The Grapes of Wrath."
His chapter on dialogue was particularly useful. Fox stressed that every single word should resonate with readers throughout the entirety of the novel. He describes the first dialogue that appears in a text as "the crowbar which could pry open a whole book."
"With its excellent guidance on nailing key moments in your novel, clear and concise explanations for each topic, and encouraging tone, The Linchpin Writer is exactly what we writers need: nothing more, nothing less.
The linchpin moment of Fox's book just might be the final sentence, which is a swift sock to the gut to anyone who calls themselves a writer. But I won't spoil it here. I'd simply encourage you to pick up a copy of The Linchpin Writer, read it, and answer for yourself."
"I went into this expecting industry formulas for an ironclad plot, the true essentials for writing a great character, and written-in-stone stunts a writer can pull to trick readers into believing that they're a better author than they actually are.
But "The Linchpin Writer" broke down the most difficult parts of the storytelling craft. The ones we all struggle with, regardless of talent. The ones we're all afraid of, regardless of success. The ones that not only make or break our books, but make or break us as artists.
With intimate anecdotes from his own journey and a handful of raw exercises, the author teaches how to assemble those moments, not just into something that sells, but into something that makes you a better artist."
"Easily the most straightforward and practical book about the craft of writing.
Lots of examples to illustrate John Fox's points throughout, and the book's organization is intuitive.
Writing challenges are scattered throughout and don't seem daunting at all."
"I have read a lot of books on writing and editing fiction over the years, and this is one of the best.
Fox's approach of focusing on the "linchpin" moments of a novel differentiates his advice from the rest of the pack, as it leads him to tackle subjects that don't often come up in books of this nature, such as how to write an effective sex scene or how to approach the death of a character.
The book reads quickly – I flew through it in a single sitting – but the advice lingers. I know this is one of the references I will return to time and again to remind myself of the many gems strewn throughout its pages."
"There was so much 'meat' in this book that I couldn't read it quickly. Each chapter had me thinking about my latest WIP and also had me off researching lots of things.
The Linchpin Writer demands your time and focus if you want to benefit from it. I certainly found it very good and I'm convinced my future novels will benefit from it. So if you're like me and can't afford a writing course, I highly recommend you read this book. There is a treasure pile of advice within these pages and I am happy to highly recommend it."
"This book was truly a condensed version of everything you need to kickstart your novel—your "how to write your bowl 101," split into succinct chapters that walk you through every stage of writing a novel and complete with writing exercises to jumpstart some creative writing at the end of each chapter.
I 100% recommend reading this book-I'm thoroughly impressed by Mr. Fox's lively anecdotes of his own writer's experience, the insightful and neatly structured writing tips and lessons with examples from experienced and acclaimed novelists, and conversationalist tone that encouraged me like and old friend to pick up my pen again and start writing.
"Helps you pinpoint the exact moments in your characters' lives that change EVERYTHING for them and their story.
And it's grounded in the author's experience as the creator of Bookfox – a virtual writing resource library with tons of blog posts and courses to help you hone your skills."
"Fox's passion for helping writers shines throughout this book! If you're looking for ways to improve your writing Fox's gentle but inspiring voice will guide you toward craft moves that will improve your skill and persistence. I found the sections on Emotion and Endings particularly helpful!"
At first, I thought this book would be a humble brag about the author's accomplishments, but it was anything but, as I soon found myself gaining valuable tips, while chuckling at some of Fox's anecdotes.
He uses examples from published novels to show how to (or not to) create characters, emotion, and excitement in your stories. There are a lot of prompts for writing exercises. But my very favorite chapter was "How to Kill Your Characters". Fox tells you when and how to disappear people in your novels, even though they may be fan favorites, "without enraging your readers".
"I think this book could be very helpful to new writers. It gets in the nitty gritty details that a newcomer might get stuck on, from everything between character intros, figuring out your ending, and even how powerful your first line of dialogue is.
Overall I really think this writing guide (and part memoir) can really help some writers. I already started keeping a few tips in mind for my own stories too."
Fox has a clean writing style that is interesting and personal without feeling fluffy or pretentious. I particularly enjoyed the chapter that discusses mystery vs. anticipation, as it offered a new way to examine my work.
I am a seasoned writer, and I found this book helpful. I would especially recommend it to new and blossoming writers. It's the right balance of thoughtfulness and encouragement. Fox puts publishing within reach, and creates a feeling of optimism about writing. It's an excellent book. Easy five stars. Can't wait to read more from Fox in the future.
"Fox often reminds me of a coach with the approach he takes, inspiring other writers by sharing both successes and failures. He never diminishes the sheer effort that good writing takes, but he does offer strategies that can help hone effort toward something substantial.
I recommend The Linchpin Writer to anyone interested in making sure what they write packs an emotional punch. Readers won't always remember every point of a plot or every action a character takes. But almost everyone will remember how a piece of writing makes them feel."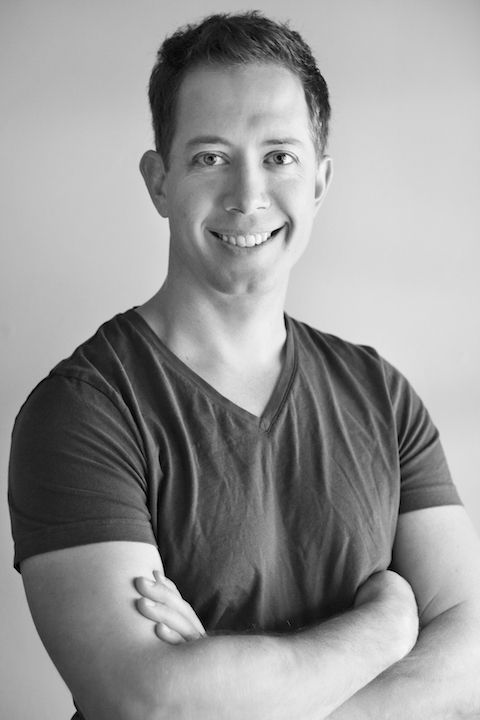 About Me
Why should you trust me as your writing guide? Because I'm a:
Developmental Editor: I've edited hundreds of novels, helping my authors get selected as a Kirkus "Best Book of the Year" and sell as many as 90,000 copies.
Guide for Writers: More than 20 million writers have visited my website Bookfox.
Course Creator: I offer 9 writing courses on topics like writing your novel, crafting fantastic dialogue, and writing gorgeous sentences.
Author: My books include "I Will Shout Your Name" and "The Linchpin Writer."
Former Professor: I taught writing at USC and Chapman University.
Buy "The Linchpin Writer"
Prizes & Awards
Writers I work with don't just publish … they win prizes and awards!
FAQs
It's accessible for beginning writers, but there's plenty of craft insights that experienced writers will benefit from.
No, my goal was to avoid repeating what's already out there. I guarantee that the book offers writing advice that you haven't heard elsewhere.
I don't argue there is only one right way to write a novel. My role is to give you examples of incredible fiction, and guide you through the options.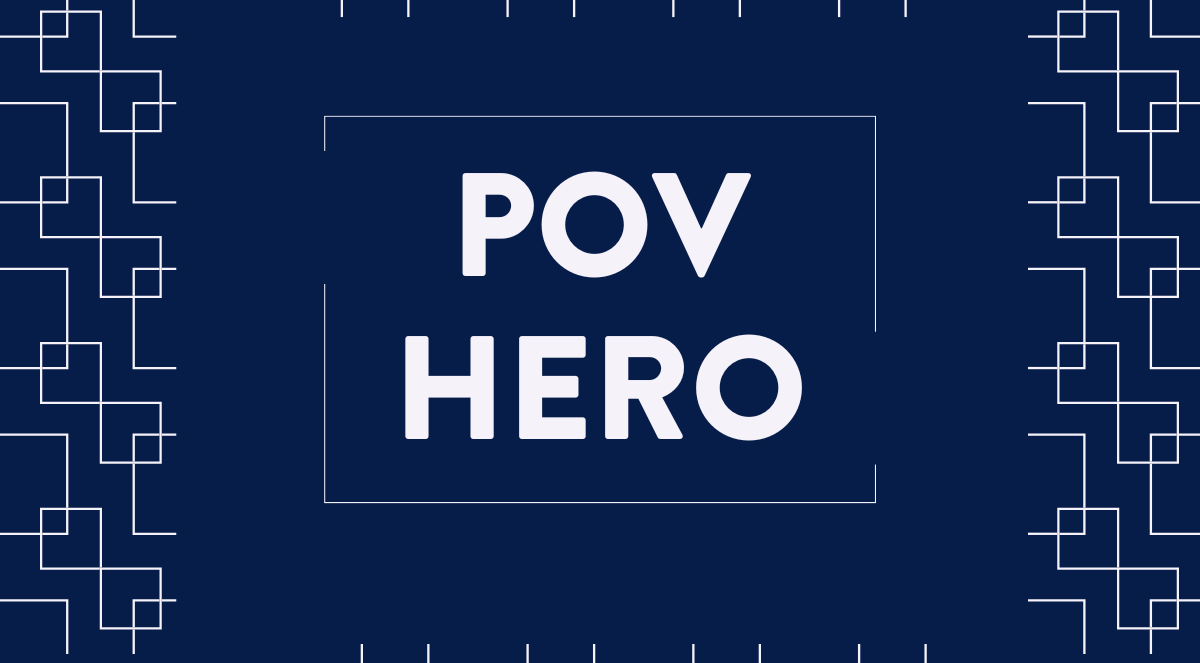 Free Course
If you did want to purchase a copy of "The Linchpin Writer," I'd be happy to give you a bonus:
Free access to my mini course, "POV Hero."
It's a five-video course that helps writers choose their Point of View and avoid common errors.
Just email me at John at bookfox.co with a screenshot of your purchase.
Buy the book: