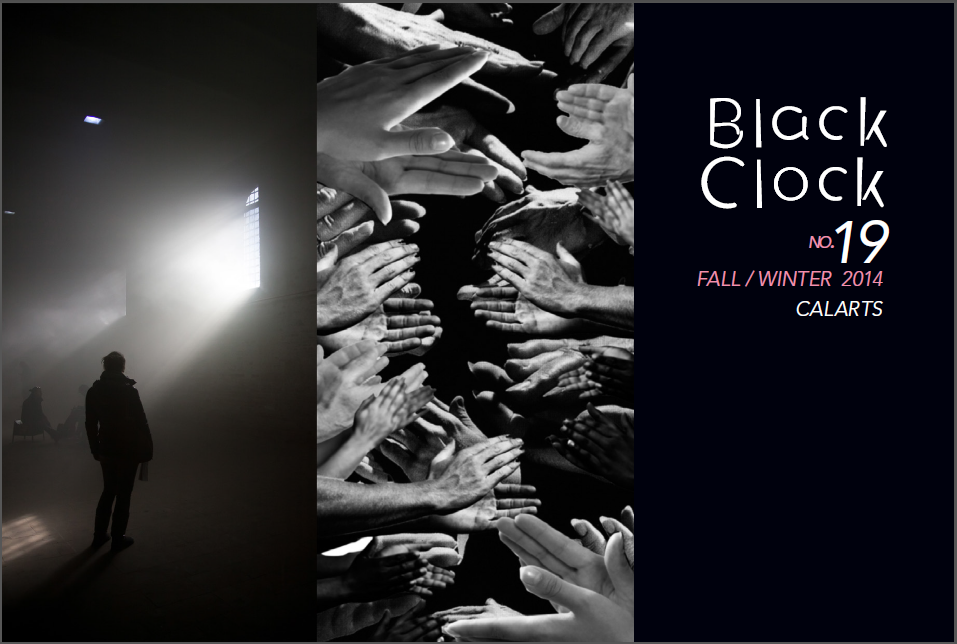 After 11 years, the literary journal BLACK CLOCK will be ceasing publication in June of 2016.
This press release was sent out to submitters:
Unfortunately Black Clock will be ceasing publication as of June 2016. This surprising decision was not made by us, the editors, and we were not aware such a decision was looming when you submitted your work. Therefore, we regretfully say that we have an abundance of stories for our final issue and could not include many worthy pieces.
From the sound of it, this wasn't exactly a decision made with the knowledge of students (and maybe not faculty, either). As we've seen from other literary journals and presses, usually a Dean or President makes a decision by fiat and announces the imminent demise from on high.
It's too bad. BLACK CLOCK was a wonderful journal, one of the premier ones in Southern California. We have ZYZZYVA in northern California, and Faultline at UC Irvine, and the Santa Monica Review, and Los Angeles Review and a scattershot of others (including the Southern California Review at my alma mater USC), but I always enjoyed the design of BLACK CLOCK, and the editorial sensibilities of Steve Erickson.
They published an all-star list of winners: Don DeLillo, Richard Powers, Joanna Scott, Jonathan Lethem, Samuel R. Delany, Miranda July, Rick Moody, Geoff Dyer, Dana Spiotta, Greil Marcus, Joseph McElroy, Aimee Bender, Mark Z. Danielewski, Brian Evenson, Lynne Tillman, Geoff Nicholson, Michael Ventura, Susan Straight, Jon Savage, David L. Ulin, Shelley Jackson, William T. Vollmann, David Foster Wallace.
RIP. Another great journal bites the dust.