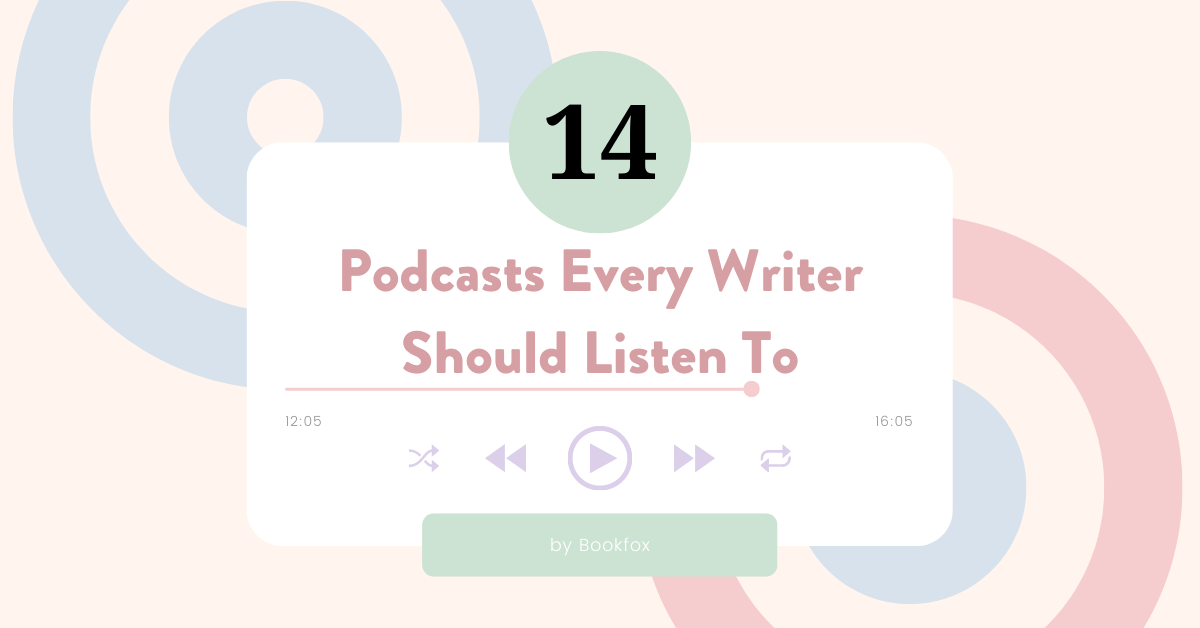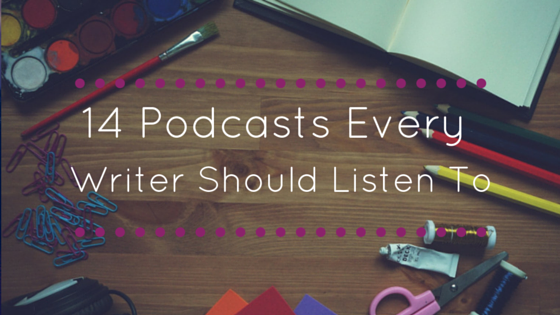 This post is from 2016. Read the UPDATED version here:
I've never listened to a podcast that I didn't find insightful. Maybe I just have great taste in podcasts? Even when I was laughing my butt off while listening to Krystyna Hutchinson and Corinne Fisher, I still managed to learn something from their witty humor.
These 14 podcasts for writers will introduce you to new books, teach you new techniques in writing, new marketing skills, and help you build a writing community.
You won't be able to stop listening.
So where do you begin?
1. The Creative Writer's Tool Belt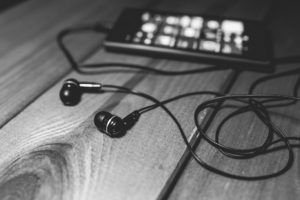 The Creative Writer's Tool Belt has made me look at my writing with a sharper perspective. Andy Chamberlain compresses tons of valuable information into relatively short episodes which are perfect for anyone who's always on the go. Just to give you my two cents on how great this guy is, if you join his Goodreads group, and send him the opening of your story, he will critique it for you. How awesome is that? Andy loves engaging with his listeners which is truly beneficial to those who need help with their writing.
For anyone aspiring to tell stories, the knowledge stemming from the dynamic duo of Shawn Coyne and Tim Grahl will serve invaluable. Shawn's experience as a veteran editor provides wisdom and knowledge one can only learn from trial and error as well as an extensive time in the field. Tim provides a unique perspective, serving almost as a messenger on behalf of the listener, asking questions that an aspiring writer might need answered, partly because he is one himself. They even put their own work up for critique.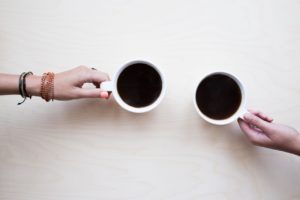 It is Big Beautiful Magic. Danielle LaPorte and Linda Silversten are some wonderful hosts. Listening to them is like having coffee with your two best friends. Although they don't have very many episodes yet, they feature big-time writers like Elizabeth Gilbert and Arianna Huffington, and their interviews are a whirlwind. I love the intimate, insightful questions they ask, and do they do a fantastic job encouraging the wild creativity every writer needs.
Kirsten Oliphant has a soothing song at the beginning of every podcast, and a voice to match. During her podcasts she gives a balanced mixed of inspiration to inspire your writing, and technical advice to get your name out there. It's basically advice on platform building for writers and bloggers. She has a variety of guests that talk about their accomplishments and misfortunes, while giving advice to any new writers and bloggers. All of her advice is practical as well. It is stuff that you can do on your own that will boost your creativity.
Written by aspiring writers for aspiring writers, this podcast broadcasts the trials and tribulations of the writing process to an audience that is most likely encountering the same thing. Think of it as AA for writers who just can't seem to get out of a slump. They mostly cover sci-fi, paranormal, thriller, and fantasy and they are past the 400th episode mark! Every episode is full of information to help writers improve their craft and become more fluent in the language of writing.
Please, Finish Your Book! is a podcast by a group of published authors sharing their stories about how they got their books finished. Although these authors come on the show to showcase their new books, they do give some helpful information. John P., the host of the show is full of expertise and is very motivational. He gives excellent backstories and has a line up of great guests. This podcast isn't just about books because the insights given can apply to any project in life. It just helps you get your priorities straight, and get the job done.
7. Grammar Girl Quick and Dirty Tips for Better Writing
Mignon Fogarty gives you grammar points that can easily better your writing skills. She is quick and to the point. So when you're stuck on when to use a colon or semicolon, Grammar Girl can give you a five to fifteen minute lesson on how to use the proper punctuation. She also gives very simple and easy to understand examples, that way you aren't as confused as when you first began listening. Grammar can be a boring subject to talk about, but Mignon keeps her voice animated so you do not feel like you're falling asleep during her podcast.
Writing Excuses is motivational in the sense that you hear it the first time, and you hear it again, you feel exactly the way you did the first time around. The messages in every podcast do not lose their power. The four hosts: Brandon Sanderson, Mary Robinette Kowal, Howard Tayler, and Daniel Wells are all encouraging and realistic, and they know what they're talking about. They give quality advice that will make you become a better writer. When I first listened to this podcast I loved the diversity in their talks. I appreciated the length of the episodes, but found myself wanting something a little longer.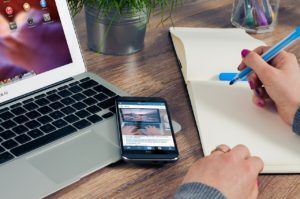 This one is a tad ironic, but it's hard to find a writer who doesn't think they could be writing more often. This podcast, with more than 100 episodes, serves as that friendly kick-in-the-pants for the aspiring writer who needs some motivation. Maybe I should be doing that instead of writing this post …
10. Helping Writers Become Authors
This is a more sophisticated podcast than the others on my list. K.M. Weiland discusses issues pertinent to the issues most writers frequently encounter. She is an fascinating guide to the writing craft. During her short podcasts, she speaks from a platform of personal writing success. It is always helpful to learn from someone who has already experienced so much in her career. My advice — get out a pen and paper and start writing tips down the minute you start listening.
Want your book to become a bestseller but don't want to take the time to market it? This podcast is for you. It's not that writers do not want their books to be popular, they'd just rather be writing than marketing. In this podcast, you'll learn a lot about marketing, even if you aren't a writer. If you are planning on writing a book, or have finished one, I suggest taking the time to listen to this. Whether you like it or not, marketing is an essential part of writing.
Joanna Penn always closes her show with the hope that the listener found her show helpful, and it seems to be from the reviews. Her lovely accent is easy to listen to, she has questions I want to know all about, and the know on how to get those questions answered. Point blank, she is a fantastic interviewer. Joanna will also help if you're interested in self-publishing. Its right up her alley.
What I like most about Jeff Rutherford is that he talks about a variety of genres. There is the usual talk of, "Where did you get your ideas," and, "How do you approach…" that I do love to hear about, but he gets author's talking about their own reading experiences as well. Jeff really opens up the writer's mind so you can take a look, and there's a lot to look at, with more than 200 episodes. For an aspiring writer, it is great to listen to the creative process of renowned authors.
This podcast really gives you a sense of how connected the literary world is. Deborah Treisman, the fiction editor for the New Yorker, asks the guest authors to pick a story from their archives, read it, and then they have a discussion on why they chose that particular one. Art plus commentary is fun.
Get your headphones ready because these podcasts will be your best friends. Happy listening!