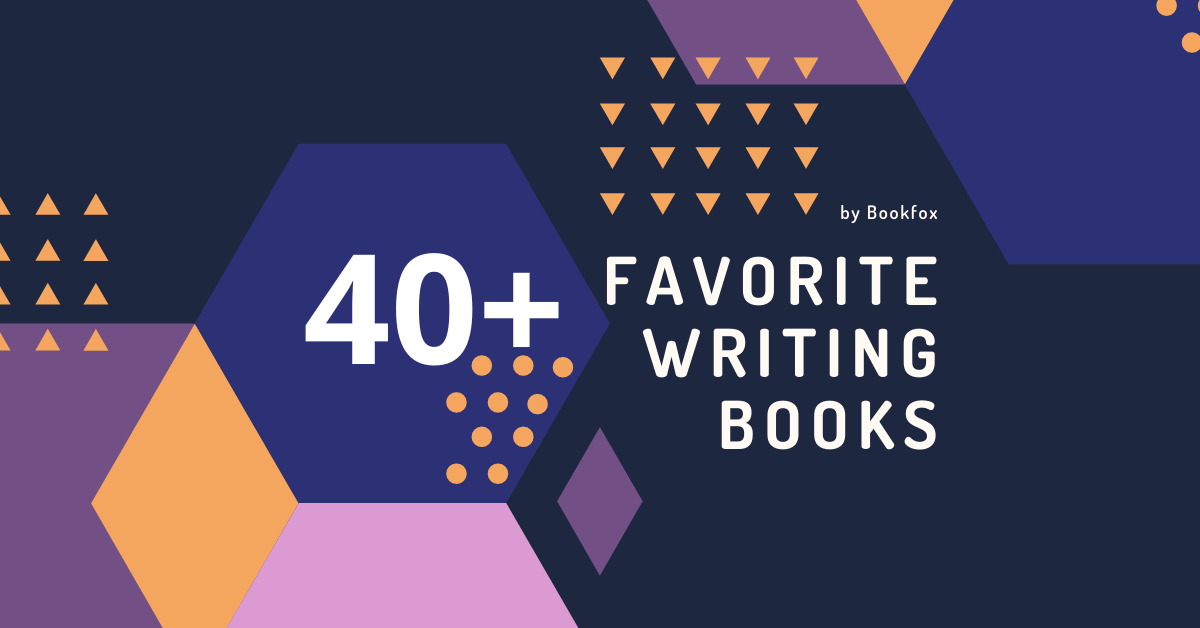 Here are my 40 favorite books about writing, the books I'd swear by and beg you to read.
These books help me feel like I'm not alone. They help me work through problems I didn't even know I had. And they give me enormous amounts of courage to keep pressing on.
After reading more than a hundred books on writing, I've narrowed it down to my top 40.
Best Books for Beginning Writers
1. Best All-Around Book for Writers
"On Writing" by Stephen King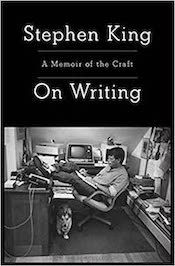 This book is the equivalent of an entire degree in writing. Seriously, my entire undergrad experience in creative writing could have been boiled down into the plainspoken and practical advice that King gives. He's exceptionally clear and only includes the most helpful information.
What's more, he's very entertaining (of course!), because he includes biographical stories about his own journey as a writer.
If you are starting out as a writer, this is the first book you should read.
2. Most Encouraging Writing Book
"Bird by Bird" by Anne Lamott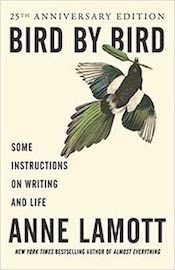 No book about writing could be funnier or more insightful. Seriously, you will be doubled over laughing, and then you'll start crying because everything she's saying about writing is so on-the-mark. The chapter on "Shitty First Drafts" is worth the entire cost of the book.
Whenever I talk about creative writing books, this is the book people tell me about again and again, as if it's possible that I haven't heard of it. If you haven't read it, this is the first book you should read.
3. Best Book to Help You Overcome Writing Fears
"The Courage to Write" by Ralph Keyes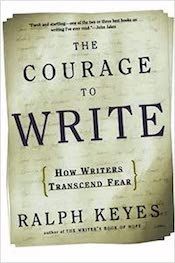 So many of us fear writing. We love it, we want it, and yet we're scared of it. Keyes encourages us that this is perfectly normal, and shows us all the famous authors who have overcome crippling fears. If you want a bolt of lightning in your fingertips, Keyes will deliver it to you. There is no way you can read this and not feel emboldened to write your book.
Keyes taught me that the biggest thing holding back my writing is … myself. My own psychology. My own hangups. If you want a writing psychologist, he will dissect you and then put you back together.
Best Books for the Writing Life
4. Best Book to Help You Live the Writing Life
"Making a Literary Life" by Carolyn See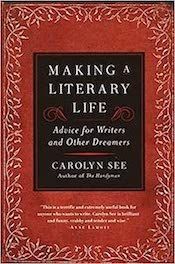 Carolyn See is responsible for my writing habits. She told me to write 1,000 words every day, and I followed this advice religiously.
She has a ton of other practical advice too (about money, and about habits) and she literally changed my writing life. Read her. Now.
5. Best Book with Beautiful Writing
The Writing Life by Annie Dillard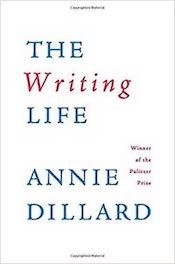 Annie Dillard does not just give us a how-to book about how to live the writing life. No, she crafts an intimate experience with the written word, drawing from her own experiences.
Dillard is the author who made me want to become a writer, and she has the whole range of her wisdom on display here: brilliant anecdotes, poetic writing, and enough inspiration to fuel your writing for years.
6. Best Classic Book You Haven't Heard Of
Becoming a Writer by Dorothea Brande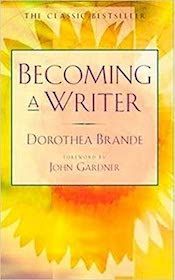 Lists about the best books on writing usually include classics like "Strunk and White." But this classic, written in 1934, is SO much better and more encouraging than Strunk and White (which can be a little dry at times).
Brande talks about how writers need to harness the unconscious, how to create a schedule, and how to practice writing. And does so in a no-nonsense style that is both comforting and encouraging. Seriously, read this book — you won't regret it.
There are also wonderful exercises at the end of the chapters, with practical advice on things like how to "double your output."
7. Most Accessible Book about Writing
Still Writing: The Perils and Pleasures of a Creative Life, by Dani Shapiro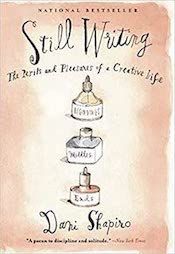 This is an eminently approachable writing book — you'll feel like you're learning from an old friend. Shapiro consoles you, cajoles you, and helps you to figure out how to move forward in your writing.
My favorite tips from her include how to:
value the time when you're writing your first book (because it's precious and only happens once)

Read your work pretending to be someone else

The hidden upside of your writing shortcomings
She also will make thousands of you feel better by telling you to ignore all the advice about social media and "platforms." Her advice is to concentrate on the writing.
Best Books on the Craft of Writing
8. Best Collection of Writing Essays
"The Writer's Notebook" by Assorted Authors (Tin House Books)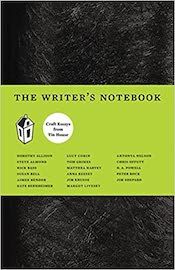 Steve Almond talks about sex scenes ("Hard Up for a Hard-on"), Aimee Bender talks about character motivation, and we also get essays about how to write a dynamic scene and choose exactly the right word.
Whether you're just starting out or have 3 books under your belt, this book will give you the lowdown on powerful writing skills.
9. Wisest Book about Writing
"Thunder and Lightning: Cracking Open the Writer's Craft" by Natalie Goldberg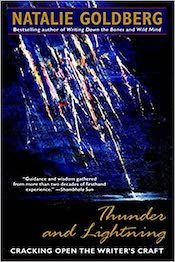 You might have heard of Goldberg because of her famous bestseller, "Writing Down the Bones."
But this book is also excellent because she dives into the writing practice through the lens of Buddhism, looking at writing as meditation. This book is immensely practical, with advice about specific elements of the writers craft, and also wise.
10. Best Book of Compiled Advice
"The Glimmer Train Guide to Writing Fiction", edited by Susan Burmeister-Brown and Linda B. Swanson-Davies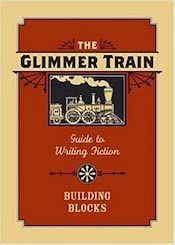 If you want advice from hundreds (perhaps thousands) of authors, organized into sections like Description, Titling, Setting, and Point of View, this book is excellent.
There are times where it can lack cohesion, but overall, it's an enormous pleasure to sit in on conversations about writing craft with so many authors.
All of the advice is excerpted from interviews, but the editors have done an excellent job at curating the most helpful sections for writers.
11. Best Writing Book to Inspire Creativity
Write from the Heart, by Hal Zina Bennett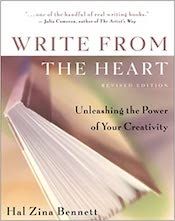 What holds back your creativity? What creative blocks get in your way? Bennett talks about her own blocks, and how she's overcome them, then gives practical advice on how other writers can make their creativity flourish.
Some of my favorite chapters include these:
Peak creative experiences — how to create them, and how to keep them coming

The essential creative wound — we all have a grain of sand inside our clam shells, and the goal of writers is to turn that into a pearl of a book

How to make peace with your inner critic — we are all our own worst critic, and that doubt can sabotage us as writers.
Best Books on How to Write a Novel
12. Best Overall Book on Novel Writing
"This Year You Write Your Novel" by Walter Mosley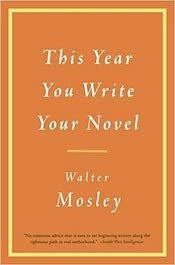 Mosley doesn't take a snooty approach here — he thinks novels are meant for the masses, and lays out a plan for how you can create and finish your book.
The biggest trouble is that this is a very slim book (Just over 100 pages). If you're looking for condensed advice, buy this book, but if you want more of an expansive, thorough book, go for something else.
13. Best Book for Using Screenplay Principles
"Save the Cat! Writes a Novel" by Jessica Brody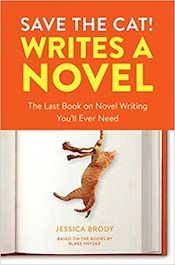 "Save the Cat" started off as a screenwriting book, but they have expanded into advice on novel writing as well. All the principles that made Save the Cat great are here as well, just adapted to the page.
With advice on story structure, plotting, outlining, Brody offers a manual useful to all writers. The 15 beats is the foundation of this book, and she also spends time going over 10 common genres and how to write them well.
14. Best Book for Beginning Novelists
"Writing the Breakout Novel" by Donald Maass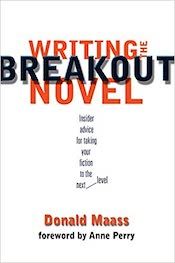 If this is your first novel, I'd recommend starting with this book. Maass looks at several bestseller authors, and gives foundational advice about how to up the stakes, create believable characters, and plot techniques.
Also, there's a section with advanced techniques at the end of the book, which might be the best part of the book.
Best Books for Popular Fiction
15. Best Book for Genre Writers
"Wonderbook: The Illustrated Guide to Creating Imaginative Fiction" by Jeff VanderMeer
Want an illustrated creative writing guide for speculative fiction like sci-fi, fantasy, and anything else outside the bounds of realism? Jeff VanderMeer teams up with illustrator Jeremy Zerfoss to create the most beautiful creative writing book you've ever seen (check out the "Look Inside" feature on Amazon — it's a graphic pleasure).
Plus, VanderMeer is kind of a writing genius — have you read the Southern Reach Trilogy?
16. Best Book for Writers who Want a Big Audience
"Thrill Me" by Benjamin Percy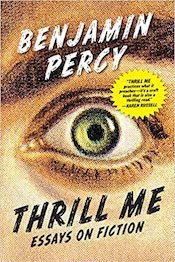 Benjamin Percy is a master of a crackling plot, the whip-fast pace, and has the deepest voice you've ever heard (look up a video of him — it will break the base on your speakers). If you want to become better at entertaining your readers, this is the right book to read.
Percy has a background in literary fiction, with multiple short story collections that won prestigious awards in places like the Paris Review, but then transitioned into graphic novels and fiction that makes you sit on the edge of your bed and bite your nails. That double background — literary and commercial — means that he teaches you to write gripping fiction that isn't lowbrow.
17. Best Book for Writing Bestsellers
How to Write Bestselling Fiction by Dean Koontz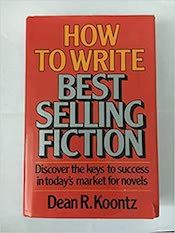 Other than Stephen King's book, this is probably the most important book on this list if you're interested in writing books that get a HUGE audience. Koontz breaks down the steps to writing fiction that grabs the reader's attention.
It needs to be updated (it was published back in the 80s) but the principles hold true. Whether focusing on heroes and heroines, or creating action-oriented scenes, Koontz offers a masterclass in popular fiction.
Best Books for After You Finish the Book
18. Best Book on Publication
"The Forest for the Trees", by Betsy Lerner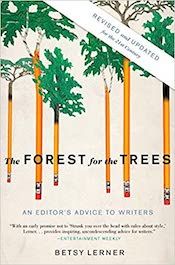 This might be the most practical book on writing.
Written by a former editor, she lays out exactly how to get published and how to navigate the world of publishing. It's full of helpful writing tips and techniques.
19. Best Book on the Publishing Business
"The Business of Being a Writer," by Jane Friedman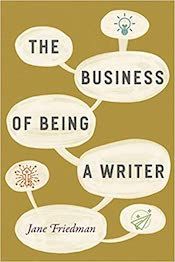 Jane Friedman has been a voice of reason, logic, and education on the publishing world for the last fifteen years.
If you've searched for anything regarding publishing over the last decade, you've probably ended up at her website.
And full disclosure, I even got a shout-out in this book!
20. Best Book for Navigating Book Deals and Marketing
"Before and After the Book Deal" by Courtney Maum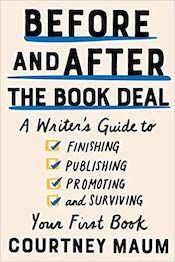 If you want publishing advice, Maum has it in spades. Most of the book is talking about 150+ author's experiences getting book contracts and publishing deals, and how they worked (or didn't work) with publicists.
She talks about being jealous of other writers, how to deal with small and large advances, and gets the inside scoop on agents as well.
Best Books on Plotting
21. Best Book on Screenwriting Plotting
"Story" by Robert McKee
This is a book that is primarily talking about screenwriting, and yet I think it's immensely helpful for the novelist as well. McKee is famous for understanding the soars and dives of plot in a way that almost nobody else has done.
He has broken down hundreds of screenplay plots into easy-to-recognize formulas and sequences, and no reader can read a book like this without getting tips to structure their story.
Beware, though — it is a hefty book, and requires a commitment.
22. Best Overall Book on Plotting
"Narrative Design" by Madison Smartt Bell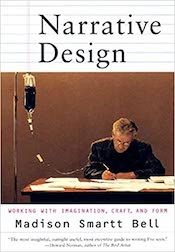 This is a book that shows you stories (prints them out inside, even when very lengthy) and then comments on the structure and elements of those stories.
You should buy this if you need a lot of hand-holding through the story building process. I will say that it's eminently helpful to have the stories right there that he's talking about, but it also increases the reading load of the book (rather than referring to the plot of popular movies/novels).
23. Best Plotting Book based on Science
"Story Genius" by Lisa Cron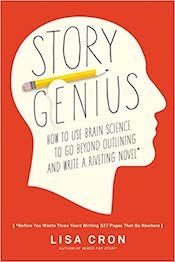 This book is unlike many others on this list, because Cron bring a background in brain science to the book, examining why fiction works in our brains, and how we can take advantage of that when constructing plots.
She talks about how the character's wounds, and the character's backstory, impacts the reader's brain, and how to lay out that information in a book so that the reader responds.
24. Best Classic Structure Book
"Making Shapely Fiction" by Jerome Stern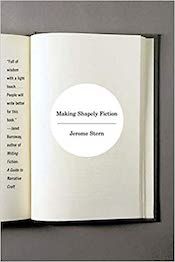 Stern shows you all different types of visual structures for your book — possible classic shapes. For instance, the Onion, Explosion, the Journey, and Juggling. And then he breaks down each of them, and shows you the steps to take.
If you're writing a conventional book, it's helpful to know the classic shape of your story, and how to organize the plot developments to please the reader.
Best Writing Books on Nonfiction
25. Best Book for Creative Nonfiction
"Writing for Story" by Jon Franklin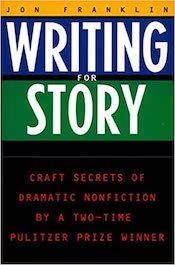 Franklin prints a famous creative nonfiction piece about a brain surgeon and a difficult surgery, and then dissects it, showing the reader how the author used fiction techniques to craft a nonfiction story. It's journalism using the style of fiction, and it's gripping.
The forte of this book is the focus on outlines and structures — for a good chunk of the book, he teaches you how to construct the framework for a nonfiction story, and how to make real life events fit into a narrative structure.
26. Best Overall Book for Nonfiction
"On Writing Well: An Informal Guide to Writing Nonfiction" by William Zinsser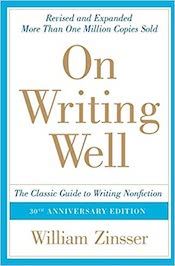 It's hard to find a classic more authoritative than this. 1 million copies sold. Multiple updates. Thousands of reviews. Spawned millions of books. Created an industry of books that tried to imitate it.
If you're writing nonfiction, this is honestly the first book you should buy. He talks about reducing the clutter of your writing, thinking about nonfiction as literature, how to interview people, and the writer's voice.
Best Books on Revision
27. Best Classic book on Revision
Revising Fiction: 185 Practical Techniques for Improving Your Story or Novel, by David Madden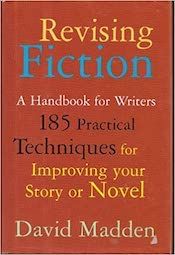 This book was written in 1988, and it's still the best book on the market for how to revise your writing. Madden methodically takes you through every category of your book: Point of View, Style, Characters, Narrative, Dialogue, and Description.
He talks about common mistakes he's seen from students and in published work, and gives copious examples of how to do each well. There are also exercises that show how to improve each part of your book.
This book isn't a substitute for a developmental editor, but his system of revision will help you more than any other out there.
28. Best Comprehensive Book on Revision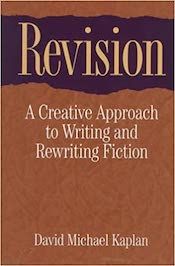 Revision, David Michael Kaplan
Not a ton of creativity points with the title (maybe he should have revised that, eh?) but at least it's accurate and spot-on.
Kaplan not only talks about revising your book, but also about the revisions to your expectations of your career, and to your talent as a writer. The examples he quotes in this book, both examples of passages that need revision and exemplary passages to imitate, are worth their weight in gold.
A sample the best ideas: how to unfreeze your relationship with your work, and how to figure out what your story is truly about.
29. Best Revision Book for Beginners
179 Ways to Save a Novel by Peter Selgin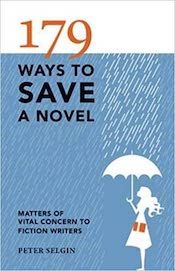 There are at least 179 ways to go wrong in a novel, which is why this book by Peter Selgin is so refreshingly honest about correcting mistakes. Of the revision books in this section, this is the most accessible one, targeting fledgling writers, while the other two are more complex.
He has wonderful quotes throughout the book as he talks in bite-sized chunks about everything from titles to symbols. There's also a solid amount of generalized advice where your mileage may vary — he says to be wary of suicides in your fiction, for instance. But you won't soon forget his insight into unearned emotions and McFiction.
Best Books for Writing Exercises
30. Best Book for Writing Exercises
The 3 A.M. Epiphany, by Brian Kiteley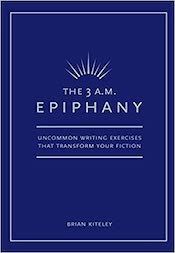 This isn't just a book about writing exercises, though he certainly gives hundreds of those. What's wonderful about this book is the lead-up to every exercise, as Kiteley teaches you something about the craft of fiction.
He regales you with personal stories, with anecdotes of writers who he has mentored and who have mentored him, and with literary insight and wisdom. Buy this book for the exercises, but it certainly won't be the only thing you'll learn.
31. Second Best Book for Writing Exercises
Naming the World, by Bret Anthony Johnston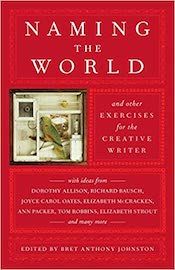 This is kind of an anthology. Johnston includes essays of his own, but intersperses them with writing exercises from a ton of famous authors, from Joyce Carol Oates and Steve Almond, to Adam Johnson and Elizabeth Strout.
As any anthology, the exercises are hit-or-miss — I found myself scratching my head for some of them. But in general, you will find a wealth of practice in these tips (but only if you actually do the exercises!).
32. Best Book for Writing Prompts
1,000 Creative Writing Prompts, by Bryan Cohen and Jeremiah Jones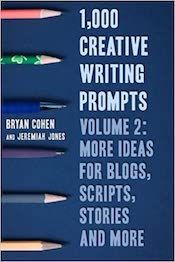 While Writing exercises are designed to teach you certain techniques, writing prompts, on the other hand, are just meant to get you writing — to start a new story or book.
Your imagination will ignite with these 1,000 prompts, and I guarantee you'll find at least a story or 200 to start writing.
The book's divided up by helpful categories like Time and Place, People and Creatures, and Love and Entertainment, but the categories don't really matter all that much — this is just a smorgasborg of ideas.
33. Best Book for Writer's Block
What If? by Anne Bernays and Pamela Painter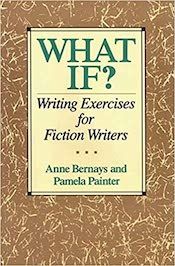 The student examples of each of the writing exercises are particularly helpful in this book (and show a massive undertaking to procure for the book). And the exercises themselves are everything from "Ways to Create a Story" to "Psycho: Creating Terror."
Bernays also has two points for each section: The exercise itself, and then the objective. You wouldn't think the objective would be necessary, but for many exercises, it can be unclear WHY you would put yourself through the linguistic wringer. The objective helps you to understand how to take this exercise and make it apply to your real writing.
Best Books on Sentences
34. Best Book on the Grammar of Sentences
Spellbinding Sentences by Barbara Baig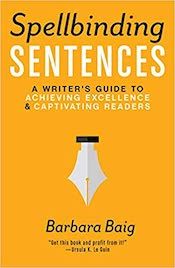 This book feels like a musical method of repetition and exercises applied to the realm of sentence writing. By careful attention to syntax and diction, Baig focus on the nitty gritty elements of sentences to help writers grow in writing strength.
The book can get a little too far in the weeds as far as grammatical terms, so if you don't have an appreciation for grammatical details, you might want to skip some sections or choose a different book.
35. Best Book for Learning Literary Sentences
"How to Write Stunning Sentences" by Nina Schuyler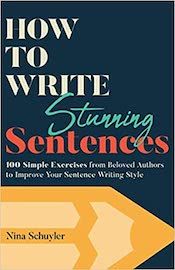 Schuyler has compiled an amazing repository of sentences in this book, exploring things like rhythm and sound, metaphors, and imagery. There are lots of exercises for each sentence type, so you'll get to practice what you learn. My only quibble is that she leans academic, so if you want a more accessible book, this might not be the book for you. But since other books about sentences (like the book above), get much more into the weeds of syntax and arcane grammar, this might be one of the best out there.
This book quotes Gertrude Stein, who said: "Why should a sequence of words be anything but a pleasure?" When you read this book, you will feel the pleasure of language.
36. Best Book to Power up your Verbs
Vex, Hex, Smash, Smooch by Constance Hale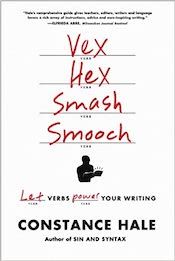 After reading this book, you will never view a verb in the same way. I was changing passives into actives for months afterwards hypersensitive to the vast power at hand whenever I wrote a verb.
Even if you're an experienced writer who feels comfortable with their verb usage, this book is still an excellent reminder of how a single part of speech has an outweighed impact on how the reader experiences your sentences.
Runners up: The Sincerest Form: Writing Fiction by Imitation, The Art of Styling Sentences, Artful Sentences, How to Write a Sentence
Best Books on Dialogue
37. Best Beginner's Book for Dialogue
Crafting Dynamic Dialogue by Writer's Digest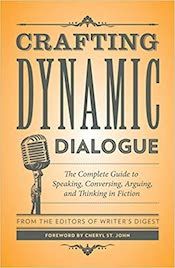 If you're at the start to your writing career, this complete guide to writing dialogue is the right choice.
It's from the editors of Writer's Digest, and they cover all the bases. I particularly like the sections where they talk about common mistakes, how to find sources for good dialogue, and give hundreds of examples of both made-up dialogue and dialogue from established authors.
38. Best Advanced Book for Dialogue
Writing Dialogue by Tom Chiarella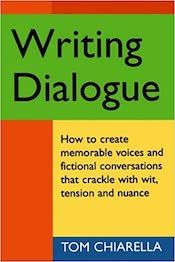 Of course he covers some basics like dialogue tags and adverbs, but he also has great material on cursing, characterization, and ideas on generating dialogue. My copy of this book is filled with scrawls, notes, and ideas.
He also rebels against some common rules like "every piece of dialogue should have a purpose." For Chiarella, he thinks that's too scripted — he just wants dialogue to sound real and authentic, like two people talking.
Advanced Writing Books
39. Best Overall Book for Advanced Writers
"Burning Down the House," by Charles Baxter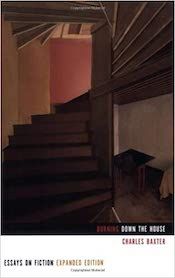 If you're tired of the same old books about plot and character and setting, read this book to explore dysfunctional narratives, how the job of the reader is to "make things strange" (defamiliarization), how to avoid sentimentality, and creating echoes in your fiction.
I would say it's one of my top 5 all-time favorite books on writing. Pro tip: make sure you get the revised and expanded edition.
40. Best Book that Bucks Conventional Wisdom
"The Half-Known World" by Robert Boswell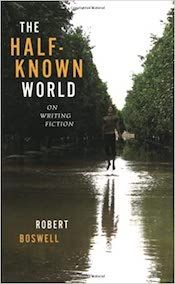 He bucks against the common trends of characterization lists (how well do you know your character?), and against the common advice of creating conflict (he prefers the term "instability")
He also tackles how to add complexity to your book, and how to use an extended metaphor as the shape to your book. If you're tired of books that offer the same routine advice, this will definitely give you the insights of a thoughtful practitioner of the craft.
41. Best Advanced Book on Time
"The Art of Time in Fiction" by Joan Silber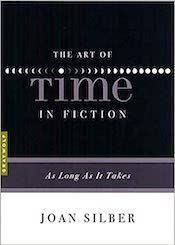 This book is one of the "The Art of" series by Graywolf Press, and it's worth checking them all out. I picked this one because some of the others get too theoretical and academic, while Silber gives advanced ideas that are still practical. She focuses on how to unfold time in your fiction.
For instance, she talks about supplying Time Markers for the reader, how to avoid writing the "clock time" of cinema, and how to explore the themes of memory in your books (and the passage of time).
42. Best Book to Create Books Worth a Second Read
"The Art of Subtext" by Charles Baxter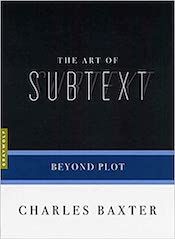 Is this the second book on this list by Baxter? Why yes it is. That's because Baxter is the go-to man for sophisticated fiction writers.
In this book, he argues that you don't just want to write books that are good on the surface. You want to write books with layers of meaning, books that entertain the reader on the second read and the third read. Books so deep the reader can't stop thinking about them, and want to discuss them with their book club.
If you aren't a genre writer who wants to endure, or if you aren't a literary writer, this book probably isn't right for you. But if you do want to get truly advanced advice on your fiction writing, buy this book now.
Did I not mention your favorite book?
Please pipe up in the comments and let me know my complete and utter failure.
(Seriously, though, I'd like to hear what books you love that weren't included).