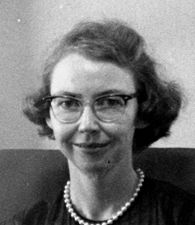 Over at Listverse, they do a great job of amassing a huge number of Top 10 Lists, but the ten greatest short story writers is wack.
Okay, they have some shoo-ins (oh, and they limit it to American short story writers). O'Henry? I'll grant that. Poe? Sure.
Then debatables. Asimov? Well, he's a talented writer, especially if you're in the SF scene, so that one could be argued in terms of preference. And same goes for Steven King.
But Ray Bradbury, I'll grant that fullstop — he's a guy who's risen above genre to the level of pure greatness (although his greatness is certainly in his past, and not in the drivel he keeps pushing out these days).
And sorry, JD Salinger just doesn't make the cut. Nine stories is really his only proper story collection (the others are novellas). Besides, he's really known for Catcher in the Rye. Except if when he dies he comes out with a treasure trove of stuff he's been writing for decades — then he might well turn into a contender for the list.
Also got to argue with Updike. His fame rests on the Rabbit books and other novels, and though I respect his facility with poetry and essays and short stories, it's still all about the novels.
The ultimate WTF moment? Chuck Palahniuk. Seems like the list author had a secret Man Crush, cause there is no other way Chucky is getting on this list (even despite the kick-ass I-am-Wolverine photo)
What we desparately need is some Cheever, some Flannery, some Hemingway, some Carver, and less of a list weighted toward Genre Folk and Old Fuddy Duddies.
Of course, if you'd like to argue as well, you can wade into the forum and join the 202 commenters who have already given their two cents.
Write Better Books.
Receive a free copy of "DEFEAT WRITER'S BLOCK"
when you subscribe to my weekly newsletter.