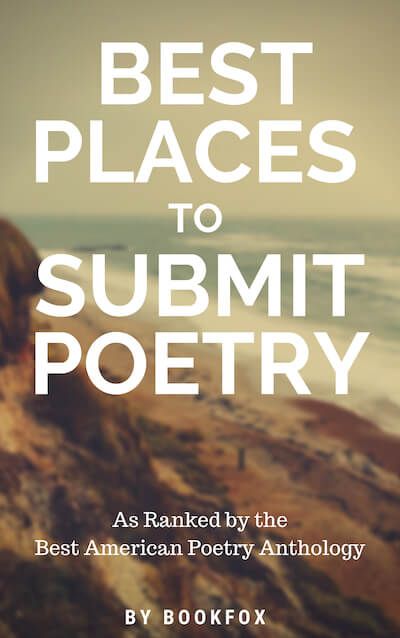 One of the hardest things about literary magazines is dealing with the overwhelming number of them. You can't keep up-to-date on all of them, so how do you decide which are really worth your time?
Of course, everyone knows about Poetry Magazine, and I'd like to hear of a writer who isn't on the New Yorker email list, but there are so many wonderful, small publications out there, just waiting for you to dive into their websites to scan their archives, read some poetry, or submit poetry.
To find out what lit mags are favored by editors, I picked through the past seven years of the anthology The Best American Poetry. This gave me an enlightening look at which publications are on their watch list. I went through the 2012 – 2018 indexes to see where the poems included in each anthology were originally published and where the editors presumably stumbled across them. I hope this will help you select good markets for your poetry submissions.
I'm sure it's no surprise that out of the 377 (147 not including repeats) publications mentioned, the one with the most poems included in the anthologies is The New Yorker. (Of course, not far behind that is Poetry Magazine, because what else.)
Please don't take this as a comprehensive list of every poetry magazine you should be reading. Some lit mags are so young, they can't be on the Best American Poetry radar yet, and some of them just don't get recognized for a while. That's okay.
Sometimes all it takes to start keeping up with literary journals without getting a million email updates a day is to take a couple hours to browse some and decide which style you like, whether or not you want it to be a mixed genre magazine, if you care about graphic design, etc. Hopefully, this list can act as your jumping-off point for poetry submissions.
Best Literary Magazines for Poetry
(as ranked by The Best American Poetry)