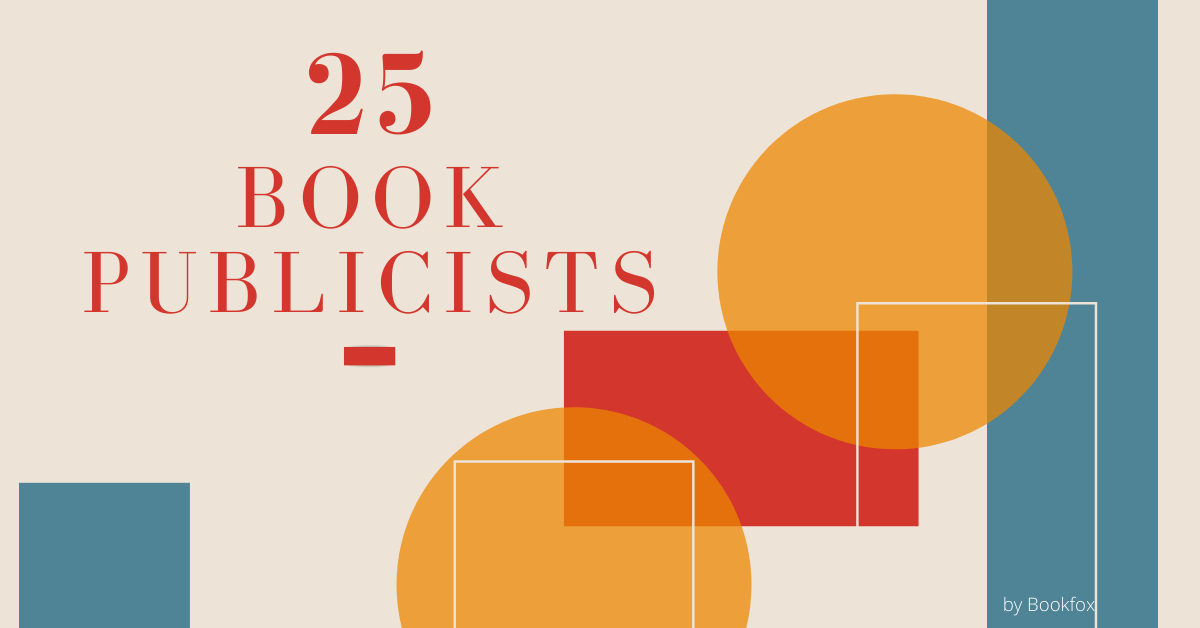 The difference between a bestselling book and a book that sells a handful of copies can be summed up in one word: publicity.
Listen, you definitely need a better strategy than standing on a street corner, yelling and waving your book.
Thankfully, the 25 publicists on this list can provide you with a wealth of ideas, giving you access to media that you can't get on your own.
Make sure to pay attention to the "Best Fit" section. Figure out your niche and contact the publicist who works in your area first, but remember that some publicists have broader areas of interests. It never hurts to ask.
Lastly, all the publicists and promoters listed below have proven track records and have been found through personal recommendations or independent research. They are listed in alphabetical order to keep things fair.
1. Rachel Anderson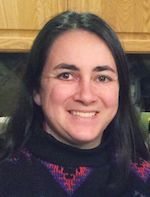 Rachel M. Anderson is the founder of RMA Publicity based out of the Twin Cities of Minneapolis and St.Paul. Her specialty is supporting her authors through in-person appearances in local and chain bookstores.
She has worked with popular authors such as Colin Mustful, Meena Chettiar, and Elaine Koyama.
Best Fit: Newbie Authors, YA, and Teen Narratives
As co-founder of Sigmas Bookshelf, a press dedicated to supporting teen authors, Anderson is always watching the YA market. She is well-versed in today's pop culture and knows how to connect with the YA community.
2. Megan Beatie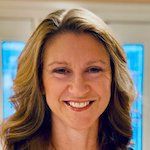 Megan Beatie is the President and CEO of Megan Beatie Communications. She has spent more than 20 years mastering book promotion and building connections in the industry.
Her authors cite her as a key part of their success–and they have definitely been successful. Best-selling authors like Neil Gaiman, Melissa de la Cruz, and Amber Smith worked with Megan.
Best Fit: Experienced Authors, YA, and Children's Literature
Megan's services are in high demand all the time. The majority of her clients are already familiar with the process of getting a book to market, but they need an expert's help to get to the next level. Her area of expertise is in assisting YA and children's authors.
3. Sharon Bially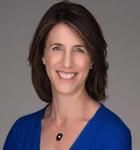 Sharon Bially created her company Booksavvy to promote authors locally, nationally, and internationally. Her team's collective background covers all parts of the PR world, so you can reach your target readers through a variety of sources.
Notable clients include Alden Jones, Alexis Rankin Popik, Arne Weingart, and Bryna Siegel.
Best Fit: Travel Narratives, Fiction with Cross-Cultural Themes
Sharon herself is multi-lingual and loves to work with authors whose work crosses cultural and geographical boundaries. Booksavvy publicizes everything from books on Chinese narcissism to novels about standing up to bullies in Massachusetts.
4. Lynda Bouchard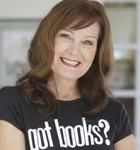 Often called an author concierge, Lynda Bouchard can always point out the nearest Starbucks on the way to a book signing or answer questions about which book cover will really attract more readers. Lynda acquired these helpful skills over the last 20 years of working in the book world.
She has assisted bestselling authors like Ken Burger, Mary Jane Clark, Steven Doocy, and Dorothea Benton Frank with their publicity campaigns.
Best Fit: Newbie Authors, Narratives From the American South
Lynda vividly remembers being a small-town author and feeling intimidated by the big 5 publishing houses in New York. Her aim is to help southern authors with rich stories get their footing in the big city.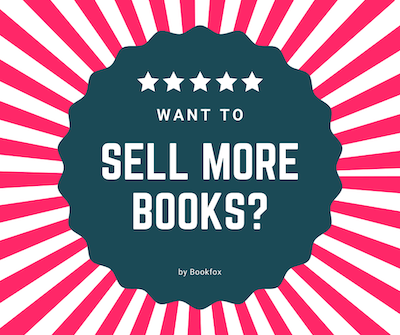 Connect with your audience and sell more books
45 video course with easy, practical steps

What to do before and after you publish

Gives you the confidence to market your book
5. Marian Brown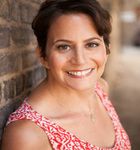 Marian Brown has worked with a variety of authors in fiction and nonfiction to help create exciting, eye-catching campaigns. She is located in the brain of New York, New York City, with one foot in the traditional publishing world and another in the self-publishing world.
Marian worked with New York Times bestsellers like Lesley Stahl, Patrick Kennedy, Mike Love, and many others.
If your goal is to make the New York Times bestseller list, Marian is someone you should contact early on in the publishing process.
Best Fit: Memoirs, Narrative Non-Fiction
Marian knows what the current markets are hungry for and she has been a huge asset for authors like Michael Wolff with his national bestseller, Fire and Fury: Inside the Trump White House and other popular memoir writers.
6. Kimberly Burns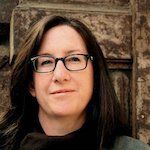 Kimberly Burns is one of the co-founders of the PR giant, Broadside. Her own PR company, "Kimberly Burns Literary Publicity and Consulting," produces high-end, ongoing publicity campaigns for authors. Kimberly's services are likely to be pricey, but you get what you pay for. Each year Kimberly works with five to eight clients, so make sure to reach out to her early!

There are numerous groundbreaking authors that Kimberly has worked with including Ann Beattie, Michael Crichton, Bill Flanagan, Susan Minot and Salman Rushdie to name a few.
Best Fit: Literary Fiction, Short-Story Collections
Short-story collections are difficult to get published and even more difficult to market, that's just a fact of the world we live in. Kimberly Burns' specialty in working with this tricky (but wonderful) genre makes her a stand-out publicists. Much of her experience with short-stories comes from her time worker with The New Yorker and The Moth podcast.
7. Kathleen Carter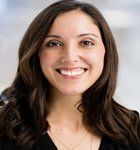 Kathleen Carter scores major points for being Pope Francis' publicist when he released his children's book Dear Pope Francis. As a well-known, high-end publicist, Kathleen that only takes a small number of clients each year.
Her list of clients includes many successful authors like Fiona Davis, Elliot Ackerman, Jillian Lauren and many others.
Best Fit: YA, Fiction
Kathleen differs from many other similarly ranked (and priced) publicists because she works with fiction, especially YA stories. If you are traditionally published or an indie author, Kathleen would love to hear about your book.
8. Andrea Dunlop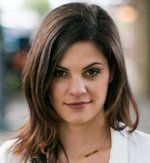 Andrea Dunlop is an author and promoter with a publishing background. She worked for DoubleDay (Random House) as an in-house publicist for years before she decided to create her own boutique publicity company. 
Call it luck or skill or both, Andrea has worked with a host of bestselling authors like Tina Brown, Jonathan Lethem, and Linda Fairstein.
Best Fit: Newbie Authors, Fiction
Andrea Dunlop specializes in social media publicity. Her road maps to social media success are essential tools for authors who want to increase their online presence. Let's face it, social media matters, a lot.
9. Doug and Marika Flatt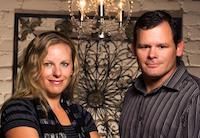 Both born and raised in Texas, Doug and Marika are the co-founders of PR By the Book, a company that not only has a wonderful amount of wordplay in the name but also has proven results. They have worked with more than 900 authors from all genres of fiction and non-fiction.
Doug and Marika have worked with authors such as Liz Clark, Kenneth Zak, Dale Hope, and more.
Best Fit: Experienced Authors, Fiction, and Non-Fiction
Many of their clients are first time authors and some are even self-published and they love the hand-holding. If you feel like you've got the basics of book promotion down, but you want some fresh eyes on your second or third book campaign, Doug and Marika might be the people for you!
10. Jessie Glenn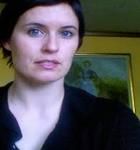 Jessie Glenn is a jack of all trades in the book world. Jessie can be found teaching MFA classes at Portland State University, attending conferences, and working at the boutique company, "MindBuck Media Book Publicity."
Jessie has worked with outstanding authors like Derek Milman, Marti Green, Marcia Johnson, and Katey Schultz. 
Best Fit: fiction, YA and memoir.
Jessie does not work on prescriptive non-fiction, self-help, self-published authors or business.
If you don't know where to start when it comes to publicity, Jessie is here to help! Jessie not only offers a full range of publicity services but manuscript feedback and publishing consultations. 
11. David Ivester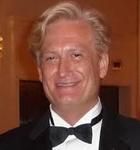 Although David Ivester looks like he's about to attend the Met Gala in this picture, his agency Author Guide is one of the most affordable on the list. His team is dedicated to sticking to your budget and providing the best services within that price range.
Notable clients include Shannon Kirk, Philip Donlay, Merry Jones, Carter Wilson, and many others.
Best Fit: Fiction
If you want no fuss, clear-cut book promotion, reaching out to David is a good idea.
12. Annie Jennings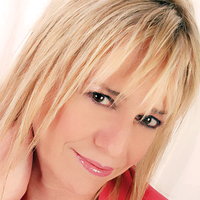 Annie Jennings PR is known for producing high-quality radio campaigns that include unlimited media training to teach authors how to create long-term successful brands. She is based out of New Jersey and loves seeing her clients surpass their writing and publicity expectations.
As of late, Annie has worked with more non-fiction authors but her literary clients include Bob Bly, Dani Babb, and Hal Lockwood.
Best Fit: Non-fiction and Literary Fiction
Annie wants to develop long-term relationships with her authors and campaigns with her firm typically last around a year, if not longer.
13. Audra Jennings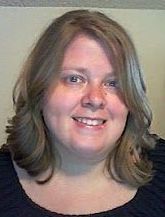 Audra Jennings is a great go-to person if you want just the basic support (think press-kits and interview materials) at an affordable price point. If you don't have tens of thousands of dollars to spend on publicity, but you still want an expert on your side, Audra is a good choice for you to consider.
Audra has worked with Natalie Chambers Snapp, Barb Roose, and Kristin Funston, all wonderful Christian fiction authors.
Best Fit: Christian Fiction
Audra specializes in promoting Christian Fiction. She is an active blogger herself and has many valuable connections with other bloggers that write/review this genre.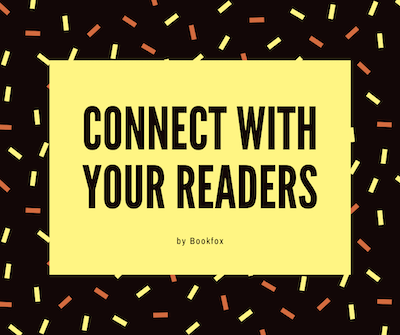 Connect with your audience and sell more books 
45 video course with easy, practical steps

What to do before and after you publish

Gives you the confidence to market your book
14. David Johnson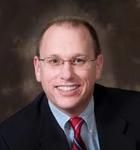 David Johnson is a veteran in the publicity industry with more than 20 years of experience. His company Strategic Vision PR has four areas of expertise with book promotion being one of the largest. A benefit of working with a larger firm is the 24/7 support they can offer authors.
David has worked authors like Joyce Hammock, Randy Haveson, William Pierce, and Paul Corson.
Best Fit: Experienced Authors, Fiction, and Non-fiction
One of the many unique features David offers is that he will submit your book to award committees for you. Services like this set Strategic Vision PR apart from other publicists, but also make them more expensive than the competition with minimum costs around $15,000.
15. Dana Kaye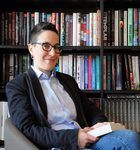 A Chicago local, Dana Kaye is the owner of Kaye Publicity. Her team works with traditionally published authors who want their books to receive more attention than a busy publishing company can provide. She recommends that clients have a budget of at least $6000 for publicity fees.
If you don't yet have the budget to make Dana a part of your book promotion team, she has released a great do-it-yourself book called Your Book, Your Brand: The Step-By-Step Guide to Launching Your Book and Boosting Your Sales.
In the past, Dana collaborated on campaigns with bestsellers like Mark Sullivan and Gregg Hurwitz, along with award-winning authors like Bryan Gruley and Joseph Reid. 
Best Fit: Traditionally Published Authors
Traditional publishing is Dana's specialty and she dedicates all her time and resources to working with authors that fit in this description. If this is you, you're in luck!
16. Liz H. Kelly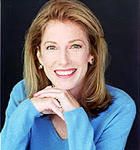 Self-taught publicist Liz H. Kelly is best known for her book, 8-Second PR: Energize Your Story For Ultimate Media Success. This book has been hugely successful and it's full of good stuff. Her publicity agency, Goody PR is top-notch with clients appearing on NPR, The Today Show, The Washington Post, and many others.
Lisa Lannon, David Luber, Brett Bryngelson, and many others count on Goody PR to get their words out to the world.
Best Fit: Traditionally Published Authors, Non-fiction
Goody PR has a price floor around $12,000. This is because of their vast connections not just in the book industry but in news, film, health, and many other outlets. If you are writing something (particularly non-fiction) with the potential to cross-over multiple industries, Goody PR might be worth the investment.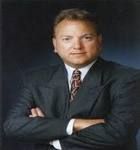 Scott Lorenz is the owner of Westwind Book Marketing, a boutique agency that promises to get word of mouth started for you. They list their social media numbers on the website, to convince you of their reach, and help you find your niche. 
They've been around for 30 years and work a great deal on helping you brand your book and find your ideal readers.
Excellent authors like Jack Kenny, Stephen B. Wiley, Marshall Moore, and Dave Farrell all trust Scott.
Best Fit: Non-Fiction, Memoir
Scott is open to working with writers of all genres but has a specialty in promoting personal narratives and non-fiction. He also welcomes authors whether this is your first book or you barely remember your first book.
18. Rob Nissen

Rob Nissen has worked for several major publishers including Times Books/Random House, Simon & Schuster, and John Wiley and Sons. This has provided him a basecamp of knowledge and built the foundation of Nissen PR. This firm is known well outside of New Jersey for its personalized expertise.
Rob has worked with Tony Hsieh, Stanley Bling, Lois Frankel and Liz Claman among many other authors and professionals.
Best Fit: Non-fiction, Traditionally Published Authors
The majority of the books promoted by Rob are non-fiction, however, exceptions are made for exceptional fiction. These fiction novels promoted by Rob have done very well.
19. Natalie Obando-Desai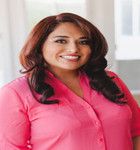 Natalie Obando-Desai is the founder of Do Good Public Relations. She is based out of California and often attends literary conferences in the area including the San Francisco Writer's Conference, the West Coast Writer's Conference, and the Central Coast Writer's Conference.
Natalie specializes in digital publicity and website design, but she has a wide scope of experience. Her advice has been expertly compiled in her newly released book: How to Get Publicity for Your Book: A Do It Yourself Guide for Authors.
Best Fit: First-Time Authors, Self-Published Authors
As a self-published author herself, Natalie understands the complexities of building a brand around self-published books. After working with Natalie, many of her clients like Ian Oliver, Kelly Durham, and Robin Finn have topped the Amazon Bestseller list.
20. Penny Sansevieri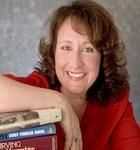 In the writing world, Penny Sansevieri is a busy bee. As the founder of Author Marketing Experts (AME), an adjunct professor at NYC, and a bestselling author herself; she understands publicity can be stressful! Her campaigns are affordable and professional, allowing time for you to remember to stop and smell the roses (or the Starbucks) while launching your book.
She has worked with authors such as Scott Willbanks, K.M. Weiland, Leslie Hachtel, and Jonelle Patrick. All of which left glowing reviews on her site.
Best Fit: Traditionally Published or Indie Published Authors
Being located in NYC puts Penny in the back pocket of the big 5 and many independent publishers. Penny is also committed to staying affordable for authors who have recently been published, this makes her a great choice for a writer on a budget.
21. Julie Schoerke Gallagher
Julie Schoerke Gallagher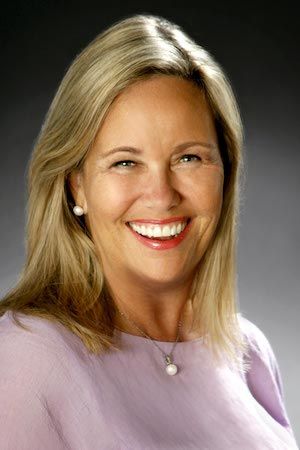 knows how to make your publicity campaign sail smoothly. She is the owner of JKS Communications and she has bases throughout the country. Julie runs a tight ship that sets high prices but honors budgets. She is ready to work with authors at any/every stage of the writing process to offer guidance. She's spun off the marketing and campaign into another company: Booksforward, which handles the marketing, as well as having a publishing division.
Authors who benefited from her services in the past include Clay Stafford, Jenny Milchman, Charles Salzberg, Sandra Brannan, and many others.
Best Fit: Mystery, Commercial fiction, and Non-fiction
JKS Communications is a larger publicity firm than most of the others on this list. This is great if you want to be more hands-off with the publicity process and get back to writing your next bestseller. Julie also has a particular talent for cultivating an interest in literary works.
22. Susan Schwartzman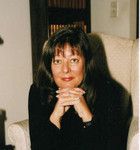 Susan Schwartzman is called "The navy SEAL of publicists" because of her results-driven nature. She is the owner of Susan Schwartzman Public Relations, a firm with years of expertise and a wide range of connections.
Susan has worked with New York Times Bestsellers and award-winning authors like Joseph Finder, Tracy Quan, and Cara Lockwood.
Best Fit: Non-Fiction, Cookbooks
Susan is very familiar with the publicity process for non-fiction works, particularly cookbooks. You've probably seen an author making an appearance on TV that was arranged by Susan if you watch Good Morning America, Fox News, CNN, or Inside Edition.
23. Dan Smith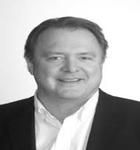 Founded in 1997, Smith Publicity is the take-off point for many popular authors. Today Dan Smith is firmly a part of the writing community. He is a part of multiple writing societies and publishing associations like PubWest, Georgia Writer Association, and Book Publicists of Southern California to name a few.
He also produces a podcast called All Things Book Marketing as a free resource for authors.
Speaking of authors, Maureen Connolly, Katy Yocum, Heather Wallwork, and Ian Dawson are all firm supporters and past clients of Dan.
Best Fit: Fiction, YA, and Children's Books
Dan works with all genres, but his knowledge of sub-genre and how to connect with niche readers makes him especially valuable for fiction and children's book authors. This also means knowing the parents of your readers–since most kids and teens are reliant on them for many things, including good books.
24. Barbara Teszler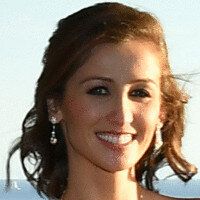 Barbara Teszler, who previously worked as a publicist at HarperCollins Publishers, has recently seen huge success through the talkshow world, featuring books on The TODAY Show, Good Morning America, 20/20 and Entertainment Tonight. Her business, Teszler PR, is focused on staying current in a world where the trends never stop changing. Her location in Los Angeles is a great place to do that.
Doctors, lawyers, and authors (authors getting the most say, of course) all have benefited from working with Barbara and enjoyed the process! Some notable names include JJ Virgin, Animal Policy Group Founder Mark Cushing, feminist icon Gloria Feldt and the Talk Show Host of "The Doctors" Andrew Ordon.
Best Fit: Non-Fiction
Teszler PR definitely works with mostly nonfiction; they are a great choice for books involving the health industry. 
Last Tips
Think of your book as an extension of you. Congratulations! You're the proud parent of a published novel. You have your child enrolled in school with a publisher or self-publishing set up (nothing wrong with homeschooling), now you need to help your little one develop.

Who are its friends? Also called the bloggers, reviewers, and fellow writers who can help it achieve success.
What type of crowd does your book hang out with? Sci-fi geeks or health junkies? This is important in helping your book find its target audience.
How does your book stand out from the rest? Building an online platform that attracts attention is one of the best ways to help your book stand out from the crowd.
A good publicity team can help you put together many of these pieces and help build your story into the book it's meant to become.
About the Author:
Hello! I'm down here! My name is Grace Giska. I am an undergraduate student studying Creative Writing and the author of three novels, one of which I like a lot. I shamelessly love pumpkin spice lattes and hiking on the weekends. If you have anything to add about these publicity experts or want to suggest an addition to this list, please leave a comment below.