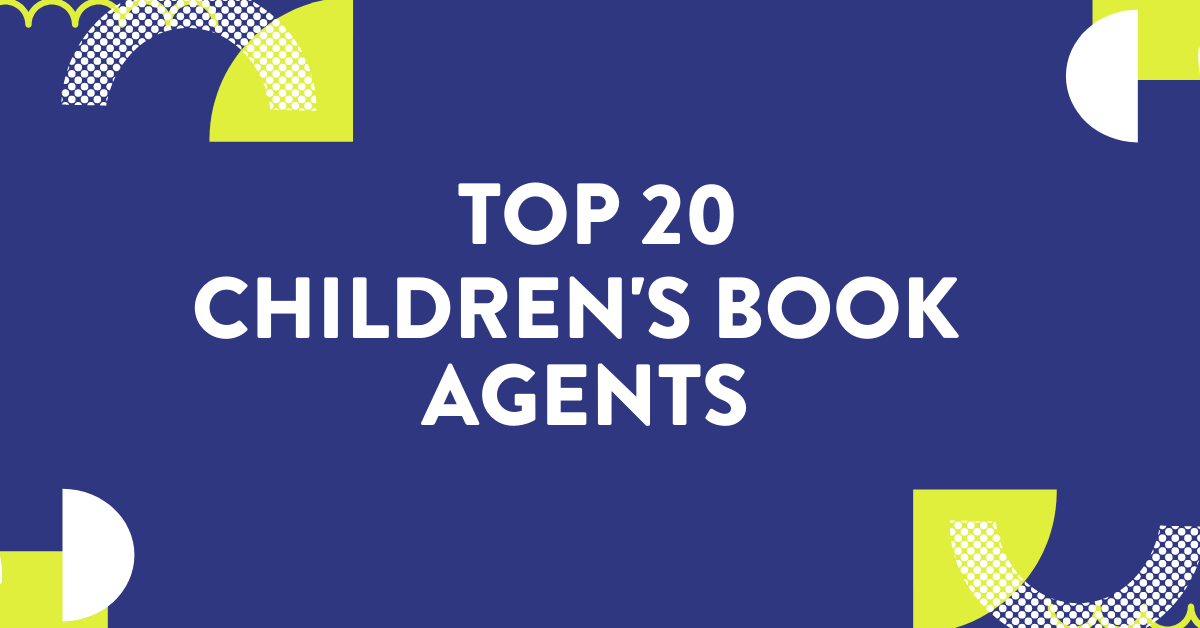 If you want to write for kids, then you're in luck!
Every year, children's books produce almost two billion dollars of revenue, and the market is only getting bigger each year.
But with great size comes great competition. You'll need an excellent agent to get your book published.
Right now, agents from New York to California are opening their inboxes, and Twitter feeds. They're looking for their next bestsellers, and they want your books.
Here are 20 top agents currently seeking everything from board books to YA. They are listed alphabetically, and each was discovered through independent research for your browsing convenience.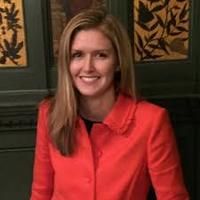 Picture Books through Young Adult

Timeless, Speculative, and Fresh
As an agent with Writer's House Literary, Lindsay has spent years learning from the best in the business.
Now, she's looking for children's literature for all ages and genres. Graphic works are encouraged!
To learn first hand what Lindsay is looking for, check out her interview with Johnell Dewitt!
But I'll give you the main points here.
Lindsay loves stories with animal protagonists. Books with the storytelling gusto to become instant classics that resonate with readers. Worlds that are just like ours and completely different at the same time.
Some of her favorite titles include:
Mrs. Frisby and the Rats of Nimh by Robert C. O'Brien

The Tale of Despereaux by Kate Dicamillo

Fantastic Mr. Fox by Roald Dahl

The Westing Game by Ellen Raskin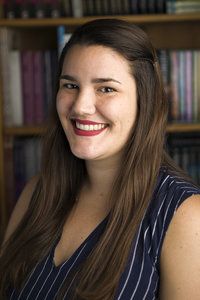 Chapter Books through Middle Grade
Dramatic, Heroic, and Sneaky
Madelyn Burt claimed an MA in medieval studies from Fordham University only to discover that her love of stories and her passion for history were utterly intertwined.
Currently, she is with Stonesong literary agency. She is looking for children's fiction and non-fiction literature involving historical figures or events.
She loves to see writers bring museums, libraries, and cemeteries to life for young readers. Stories with witty gravediggers and invisible burglars are at the top of her list, as well as stories involving young female spies.
If you have an idea that you think would be perfect for Madelyn, let her know! She will be attending the Annual Writer's Digest Conference in August 2020, located in New York City!
Titles that Madelyn Loves:
The Gallagher Girls By Ally Carter

A Series of Unfortunate Events by Lemony Snicket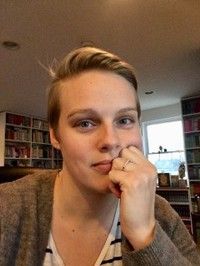 Picture Books through Young Adult

Imaginative, Inclusive, and Irresistible
Erin Casy is on the hunt for books that grab hold of the reader and pull them along on a magical ride.
Erin is an agent with Gallt and Zacker Literary Agency by trade, and an adventurer by heart. When she's not reading, she loves to listen to the weekly podcast, The Adventure Zone.
It's important to Erin that her books have vivid settings that kids (and adults) can immerse themselves in. She's eager to bring characters with unique backgrounds into the spotlight.
She'd love a YA sports novel, anyone out there writing about an ultimate frisbee championship?
Stories that Erin Loves:
Avatar the Last Airbender

Steven Universe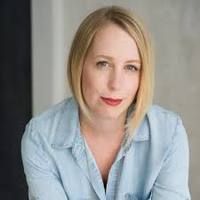 Picture Books through Young Adult

Uplifting, Adventurous, and Pet-Friendly
Chelsea Eberly was a senior editor at Random House before she joined Greenhouse Literary Agency.
She's mainly looking for middle grade and young adult manuscripts, but she's always excited to get a query from a picture book author/illustrator. Graphic stories are welcomed!
To catch her attention, stories need to have full-fledged casts and a touch of magic. She loves fantastical stories. Her heart goes out to all the brave side-kicks out there getting dragged along on adventures.
Dogs, cats, and spotted guinea pigs all make wonderful characters in her eyes, if done right.
Her holy grail would be a well-written fractured fairytale or a plot inspired by true people with amazing stories.
Some of her favorite novels include:
When You Trap a Tiger by Tae Keller

The Lightning Thief by Rick Riordan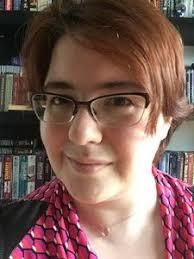 Picture Books through Young Adult

Twisted, Fast-paced, and Theatrical
Moe Ferrara jumped around in the publishing world before settling down with the Bookends Literary Team.
Moe is interested in LGBT+ books for kids. She is not interested in coming out stories.
Instead, she wants to see individuals from all ends of the spectrum represented as kick-ass characters.
Her cup of tea involves a spooky setting and characters with gut-wrenching backstories. She also enjoys stories where the conflict surrounds solving the problem before mom or dad gets home!
Moe is a huge comic book fan. Her favorite heroes are the ones that turn out to be not so different from us.
Some of her favorite titles include:
Jack (Not Jackie) by Erica Silverman

Coraline by Neil Gaiman

Lords of the Underworld by Gena Showalter

Learn how to edit and publish your children's book in this online course.

Go at your own pace through 30 videos

Learn how to self-publish or find a publisher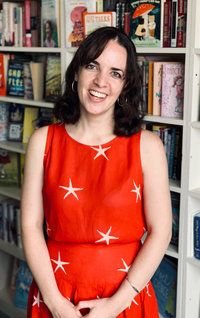 Picture Books through Young Adult

Lyrical, Visionary, and Jocular
Abigail was first introduced to agenting when she worked at Writers House. Now she is happy to be a team member at Sanford J. Greenburger Literary Agency.
Abigail wants conceptual giants with belly laughs and a little bit of tug on the heartstrings.
She's the perfect fit for a YA or MG rom-com and she loves when authors aren't afraid to tackle ideas surrounding gender roles.
For picture books, she enjoys rhyming done well and characters with larger than life personalities.
For details on how to submit to Abigail and her insider tips for authors, check out her interview with Kathy Temean.
Books that she could read over and over again include:
Better Nate Than Ever by Tim Federle

Tuck Everlasting By Natalie Babbit

The Poet X by Elizabeth Acevedo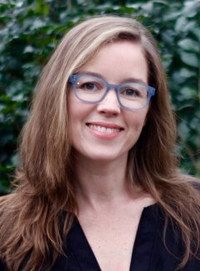 Middle Grade

Magical, Emotional, and Mysterious
Stephanie Fretwell-Hill is an agent with Red Fox Literary Agency out of North Carolina.
She's always loved folk stories and fairy tales. Her manuscript wish list is full of them! In addition, she loves puzzle books that read at a thrilling pace.
Stephanie is also interested in representing nonfiction middle-grade authors.
For non-fiction, she looks for books with a blend of classroom and commercial appeal. She's open to any topic, primarily biographical stories.
Some titles she loves include:
West of the Moon by Margi Preus

Doll Bones by Holly Black

The Parker Inheritance by Varian Johnson

All Thirteen by Christina Soontornvat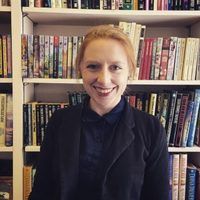 Middle Grade through Young Adult

Creepy, Profound, and Truthful
Sarah Gerton is an agent with Curtis Brown LTD out of NYC.
She wants read-with-the-lights-on kinds of stories for young audiences. Tales from the same magic stuff as Goosebumps.
Something she looks for in books is the idea that people make the scariest monsters sometimes.
Sarah looks for non-fiction too! Her main interests are historical pieces and memoirs, but she's open to anything that's a solid read.
Some of Sarah's favorites include:
A Monster Calls by Patrick Ness
Symphony for the City of the Dead by M.T. Anderson
Fun Home by Alison Bechdel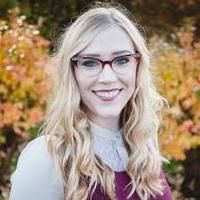 Picture Books through Young Adult

Enlightening, Gripping, and Magical
Adria Goetz represents children's literature, gift books, and Christian novels with Martin Literary Management.
Across the board, she's looking for graphic or genre-bending works from unique perspectives.
Her favorite thing is when a book makes you laugh, then makes you think. She also has a soft spot for rom-coms and mermaids. Her top pick right now would be a middle grade or YA title about romance under the sea.
In an interview with Justin Colon, Adria added that she's be thrilled to read a food-related graphic novel and a few other interesting picks.
Adria's top titles include:
Loves Front Desk by Kelly Yang

Greenglass House by Kate Milford

Confessions of an Imaginary Friend by Michelle Cuevas

Rice from Heaven by Tina Cho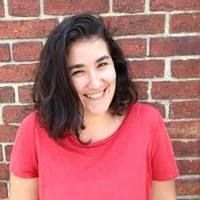 Picture Books through YA

Sharp, Smart, and Twisted
Bibi Lewis is looking for genre stories and literary works alike.
She is an agent with Ethan Ellenberg and her tastes lean more commercial than classroom.
She loves getting wrapped up with characters in a high stakes adventure. It's even better when characters are able to show they are more than they appear (for better or for worse). A villain that no one would ever pick from a line-up is worth bonus points.
Be on the lookout for Bibi at the 2020 Writer's Digest Conference, August 13-16th in her home, New York City.
Books that Bibi Adores include:
Harriet the Spy by Lousie Fitzhugh
Veronica Mars by Rob Thomas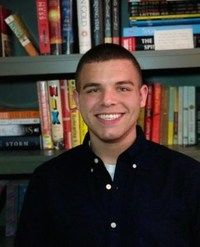 Picture Books through Young Adult
Witty, Mathematical, and Enigmatic
James McGowan has been with BookEnds Literary since 2015. He's worked with children's literature through adult works, but he's always come back to kid lit.
James wants stories with humor. Stuff that will make kids pick up your book again and again, because they can't remember all their favorite pages!
He's open to fiction and non-fiction. He loves books that include fun facts or STEM topics. Books to inspire young scientists!
Some of James' favorite books/movies:
Hotel Transylvania

The Incredibles

Goodnight Already! by Jory John

Neck & Neck by Elise Parsley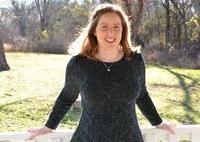 Picture Books Through YA

Enterprising, Diverse, and Loud
Natascha has worked all over the publishing world. Most notably including working at Simon & Schuster before discovering her passion for working with emerging authors.
This includes underrepresented authors and their stories. Characters that are ambitious and challenge the norm are wanted. Natascha loves seeing kid entrepreneurs with dreams larger than life.
Graphic works for middle-grade are highly encouraged too! Things that bridge the gap between fantasy and reality in new ways that pop off the page.
To get a better idea of what Natascha likes, check out her interview with Natalie Aguirre. She discusses her fascination with mermaids, her opinion on editing, and more.
Books that Natascha will always love:
Don't Date Rosa Santos by Nina Moreno

The Grace Year by Kim Liggett

The Graveyard Book by Neil Gaiman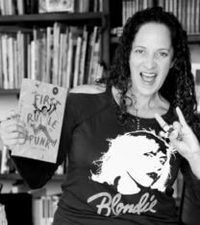 Middle Grade

Realistic, Historical, and Family-Focused
Stefanie is the co-founder of Full Circle Literary Agency and has more than 25 years of experience in the publishing universe.
She is interested in middle-grade realistic fiction and graphic novels.
She loves 3D characters that have full personalities, interests, and quirky family members. Works that trace through family lineages are of especially high interest.
For more on what makes Stefanie pick up a manuscript, check out her interview with SCBWI.
If you want to catch Stefanie in person, she'll be at a variety of events (Some of them with free admission!) in 2020. Details are on Stefanie's website.
Books that Stefanie loves include:
Confetti Girl by Diana Lopez

Alma and How She Got Her Name by Juana Martinez-Neal
Get inside tips on how to land an agent and publish your children's book.
Lots of editing advice

How to write a query letter for an agent

How to work with an illustrator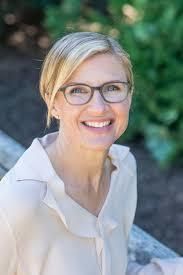 Picture Books through YA

Sweet, Surprising, and Selfless
A San Francisco Local and public relations expert turned agent: meet Jennifer March Soloway.
She is part of Andrea Brown Literary Agency and she loves the magic of children's books.
It is important to Jennifer that her characters are relatable, even if their situations are strange or surreal. Kid protagonists who might do the wrong thing, but they had all the right intentions.
SCBWI's interview with Jennifer is a great place to check out if you want to learn more about Jennifer.
Then, hop over to Twitter to figure out what conferences she'll be attending. I'll give you a head start, The San Francisco Writers Conference and The Atlanta Writers Conference both made her list!
Books that stick in Jennifer's mind include:
Grace For President by Kelly DiPucchio

The Hand that Feeds You by A.J. Rich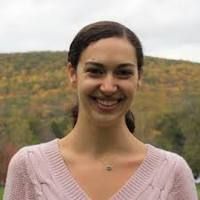 Picture Books Through YA

Colorful, Thoughtful, and Interpretive
After nearly a decade working in the editorial department of HarperCollins' children's books, Laurel made the switch to agenting.
Now, working for Bent Agency, she's looking for everything from historical picture books to fantasy YA.
She wants to hear about the overlooked heroes of the past, think Hidden Figures by Margot Lee for kids.
Laurel's tastes lean more commercial than literary, but her door is always open to an exceptional story.
Books at the top of Laurel's list:
To All the Boys I've Loved Before by Jenny Han

Jackaby by William Ritter

The One and Only Ivan by K.A. Applegate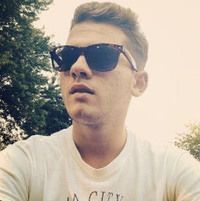 Picture Books Through YA

Gutsy, Wild, and Weird
Brent Taylor is an agent with TriadaUS Literary Agency. His take on children's literature can be best-pinpointed in an interview with Johnell Dewitt.
I'll give you the main takeaways here.
Brent's favorite age to see books for is 8 to 12.
He wants to hear about wild adventures and out of this world experiences. The day to day events for underwater aliens and dogs with superpowers.
He's also a huge fan of graphic works and YA novels.
For this age group, he wants stories that embrace the awkward of first crushes and getting dragon guts all over your prom dress.
Brent also is interested in non-fiction works for all ages if they have scientific or how-to topics.
Books that Brent loves:
Prince & Knight by Daniel Haack

Pies from Nowhere by Dee Romito

The Penderwicks by Jeanne Birdsall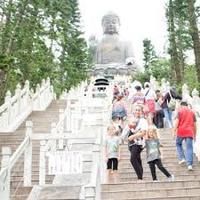 Picture Books through YA
Lyrical, Dark, and Playful
Andrea Walker is with Olswanger Literary Agency. She is seeking books that are beautifully dark for kids of all ages.
Rhyming, melodic books that kids will read again and again are what Andrea is looking for currently.
Anything that draws connections between our world and the underworld is of interest. Graverobbers, ghosts, and talking spiders are all welcome here. Andrea has a soft spot for talking animals as a whole.
Andrea's top titles include:
The Land of Yesterday by K.A. Reynolds

Anything by Neil Gaiman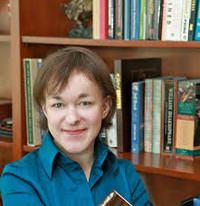 Middle Grade through YA

Layered, Honest, and Epic
Roseanne Wells is looking for tales that are like layered like onions. Nothing overly sweet, but completely honest with the reader.
Roseanne lives in New York where she works with The Jennifer De Chiara Literary Agency. She loves meeting diverse authors and hearing their queries.
She's up for stories about the cranky rats living in the cellar, or first-person tales that put literary and genre in a blender.
Exceptional non-fiction books about STEM, Science, or the arts also pique her interest.
To hear more about what Roseanne is seeking, check out her interview with Karen Schechner.
Books that Roseanne loves:
Six of Crows by Leigh Bardugo
Planet Middle School by Nikki Grimes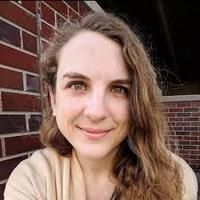 Picture Books through Middle Grade

Family-Focused, Feminist, and Groundbreaking
Charlotte Wenger is an agent with Prospect Agency. Before she took up agenting, she traveled through the publishing world as a teacher, editor, and promoter.
Most notably, she was an associate editor with Page Street Kids for two years.
She loves simple stories with big messages. Sports narratives and biographies are among her top picks. She gets excited when she sees a plotline take off and start off-roading on the page.
She can't turn down a well-written title with a strong female lead and a family focus, especially from an underrepresented background.
Charlotte's favorite titles include:
The Remember Balloons by Jessie Oliveros

The Sisterhood of the Traveling Pants by Ann Brashares

Brown Girl Dreaming by Jacqueline Woodson
It's a new year and agents are ready to hear from you! They want your book to be a bestseller just as much as you do.
Do you know of any kid-lit agents that we didn't mention? If so, please drop their names in the comments. The more the merrier!
About the Author:
Hello! I'm down here!
My name is Grace Giska. I am an undergraduate student studying Creative Writing and the author of three novels, one of which I like a lot. During my free time, I love cuddling up with a mug of hot chocolate and a good book.