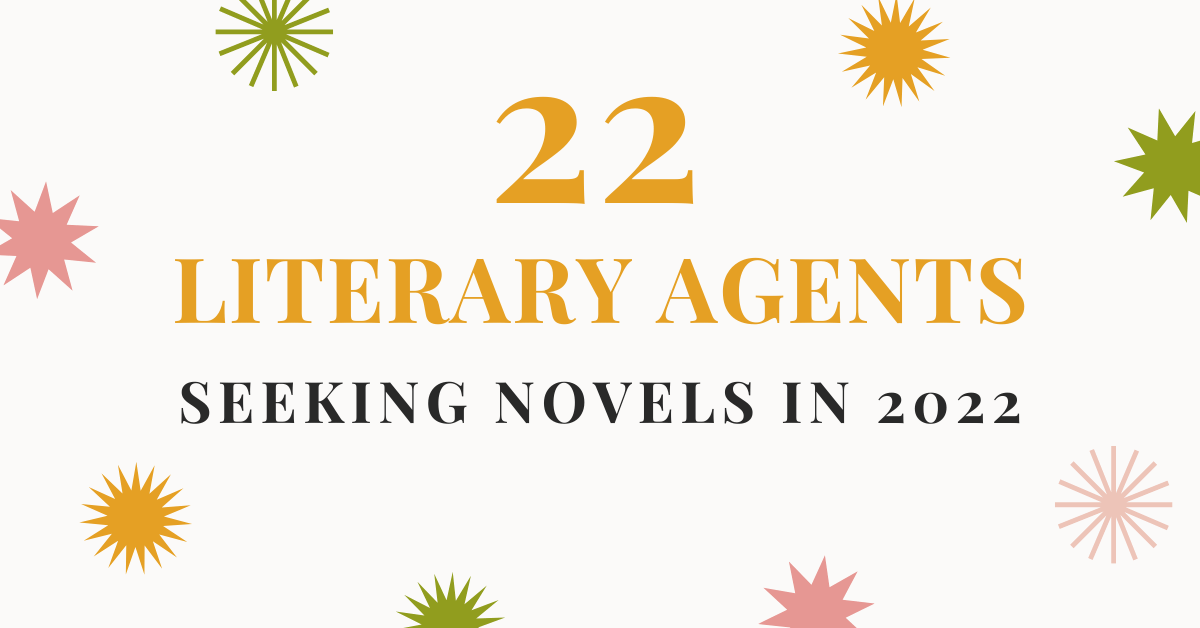 Every writer dreams of hearing the words I love your book.
When looking for an agent to represent your fledgling novel, it's key to find someone that shares your vision and passion.
Here is an alphabetical list of 22 literary and genre agents on the hunt for their next bestseller.
Will it be you? You'll never know till you query.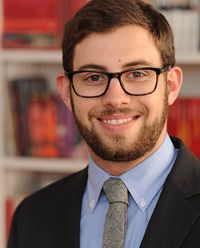 Most Wanted:
Literary fiction with noir voices and characters.
Consistent Favorites:
Short story collections

Narrative non-fiction from fresh perspectives

Journalistic stories with literary flair
Noah Ballard reminds me of Anton Ego, the famous food critic from Ratatouille. Like Anton, Noah is craving some unique perspectives. He aims to support new creative voices with brilliant stories. No cooking skills needed!
Noah acquired his taste for good literature while studying at the University of Nebraska. After finishing his degree, he further cultivated his palate working at Emma Sweeney Literary.
Now he's happily part of the Curtis Brown literary team where he is waiting to meet hungry authors like you! Learn more about Noah's tastes in his interview with Water Stone Review.
Books that Satisfy Noah's Cravings:
Motherless Brooklyn by Jonathan Lethem

Bad Blood by John Carryrou

You Know You Want This by Kristen Roupenian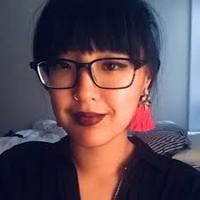 Most Wanted:
Literary suspense and historical fiction
Consistent Favorites:
Driven women and sisterhood

The hidden side of historical events (no war narratives)

Thrillers with a dash of horror
Amy is on the hunt for unforgettable stories that history has tucked away. She has a particular interest in books that feature women working in the sports industry.
Originally from Queens, Amy accepted an internship with Dystel, Goderich & Bourret, then she never left!
Amy loves her work as an agent. In an interview with First Five Frenzy, she offers her unique insight on what makes a novel irresistible!
Amy's Favorite Titles Include:
Code Girls by Liza Mundy

The Alice Network by Kate Quinn

The Poppy War by R.F. Kuang

Pachinko by Min Jin Lee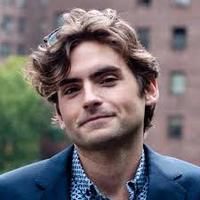 Most Wanted:
Science, History, Narrative Nonfiction
Consistent Favorites:
Plot-driven literary fiction

Thoughtful reporting of current events

Memoirs that speak to larger themes
Ian Bonaparte is originally from Portland, Oregon. He's worked his way up in the book world with duel experience from literary agencies like Farrar, Straus, & Giroux, and publishing houses like Macmillian.
Now at Janklow and Nesbit Associates, he enjoys taking a holistic approach to working with his authors. He brings to the table his background in editing fiction when looking at each manuscript.
Ian's Top Reads:
Severance by Ling Ma

The Troop by Nick Cutter

The Heartbeat of Wounded Knee by David Treuer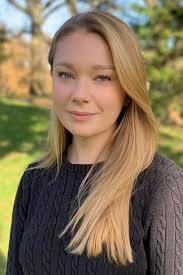 Most Wanted:
Community-focused fiction and non-fiction
Consistent Favorites:
Unique cultures and lifestyles

Millennial voices

The dark side of pop culture
Hannah Brattesani loves niche stories. Stories of people living on the edge, even in the middle of a bustling city. She has a sweet spot for books that can tie in themes of wellness and sexuality, or read like poetry.
Raised in the Scottish Highlands before moving to America, Hannah loves to see cross-cultural interactions in literature that help explain what we see as cultural norms. Think about the difference between West Coast and East Coast pizza if you will.
She began her agenting journey at Emma Sweeney Literary before transitioning to Freidrich Literary. Now she's ready to accept queries, so keep them coming!
Books that Hannah Loves:
Fever Dream by Samantha Schweblin

Speedboat by Renata Adler

Mostly Dead Things by Kristin Arnett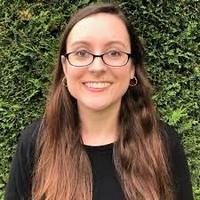 Most Wanted:
Cozy, feel-good reads from authors of all backgrounds
Consistent Favorites:
Multicultural fiction

Coming of age stories for adults

Funny, lovable characters
Rachel Brooks loves nothing more than curling up by the fireplace with a good book. She's looking for stories that readers will want to return to again and again.
She is especially interested in promoting Asian authors as a member of #SEACritterspub. Rachel talks more about this initiative in her interview with Divi.
Rachel knew right away that she wanted to be an agent. First, she was an apprentice to senior agent Louise Fury. Then she worked with L. Perkins Literary before setting down with the Bookends Literary team.
Rachel's Top Titles:
Cranberry Cove by Peg Cochran

Paws and Claws by Krista Davis

Breach of Crust by Ellery Adams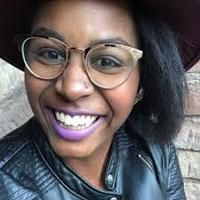 Most Wanted:
Genre-blending romance and horror
Consistent Favorites:
Romance in the vein of Jasmine Guillory & Helen Hoang

Horror from authors like Victor LaValle

Science fiction and fantasy with romantic twist
Patrice Caldwell loves to see gripping romance novels with exotic settings. The ex from hell could be a perfect fit!
As Patrice states in her interview with Kirkus Reviews, she believes genre doesn't define a book. One of her goals is to close the gap between YA and adult literature.
Before becoming an agent at Morhaim Literary, Patrice was an editor with Disney-Hyperion and a children's book editor. She still has a soft spot for children's literature and will occasionally represent KidLit too!
Patrice's Top Titles:
The Song of Achilles by Madeline Miller

Jade City by Fonda Lee

Gingerbread by Helen Oyeyemi

Red, White, and Royal Blue by Casey McQuiston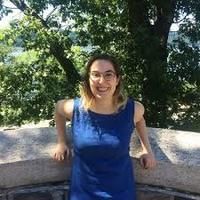 Most Wanted:
Narrative non-fiction and literary fiction
Consistent Favorites:
Experts with extraordinary ideas and voices

Dysfunctional relationships and families

Fiction exploring gender and sexuality

Short story collections
Heather Carr loves to learn from the experts when she reads. Narrators with humor and a love of the written word.
She studied at the University of Appleton, WI, before landing her first publishing gig with Trident Media Group. After Heather learned all she could there, she joined the Friedrich Literary team, where she is happily tucked away in her office reading manuscripts.
Books that Heather Loves:
Normal People by Sally Rooney

Trick Mirror by Jia Tolentino

The Soul of an Octopus by Sy Montgomery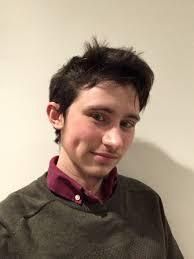 Most Wanted:
LGBTQ+ fantasy and sci-fi
Consistent Favorites:
Graphic stories (MG through adult)

Miserable heroes

Epic world-building
Imagine the rotten smell of an old dragon's lair, the hard-hitting chill of a hail storm from the gods, or the gentle touch of a cross-dressing wizard's fingertips along your back.
Immersive storytelling is a must for Zabé Ellor. Spaceships are worth bonus points. Find out what else he'd love to see in his latest interview with Marie Lamba.
He's worked within the publishing spheres with small presses and agencies. Previously a team member with Inklings Literary, now he calls Jennifer De Chiara Literary home.
Zabé's Favorite Reads for When He's Not on a Quest

:
Unkindness of Ghosts by Rivers Solomon

American Gods by Neil Gaiman

Ninefox Gambit by Yoon Ha Lee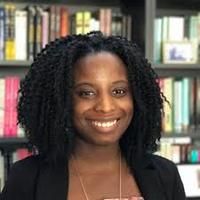 Most Wanted:
Intelligent multicultural women's fiction
Consistent Favorites:
Historical romance that embraces people of color

Contemporary women's stories

Strong female protagonists (MG through adult)
Kemi Faderin wants more female protagonists who can shine with or without the spotlight staring them down.
Kemi loves to challenge herself and her readers to reconsider their preconceptions about society in the novels she represents.
Hailing from Maryland, Kemi wasn't a born book lover like many of us claim. Instead, she discovered the magic of having an exceptional high school English teacher. Then her life would never be the same.
First, she studied at NYC, then with Liza Dawson Associates, and finally, she landed at Dystel, Goderich, & Bourret.
Kemi's Top Books and Shows:
The Widow of Rose by Diana Biller

An American Marriage by Tayari Jones

Downton Abbey

Shameless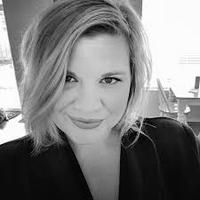 Most Wanted:
Consistent Favorites:
Gothic/horror blends

Low fantasy and Sci-Fi

Exquisite libraries
Tara Gilbert loves lyrical writing and strong storytelling. She's into subtle magic, though she admits tarot cards are rather irresistible.
Aside from the countless hours that Tara has spent learning about books from local libraries; she gained a great appreciation for the process as a whole while interning with Entangled Publishing.
It wasn't long after her internship that Tara made the switch to agenting, now with Corvisiero Literary. She will be attending the 2021 Los Angeles Writers Conference representing herself and her fellow Corvisiero agents this summer!
Tara's Top Titles:
Strange the Dreamer by Lani Taylor

Six of Crows by Leigh Bardugo

Wolfsong by T.J. Klune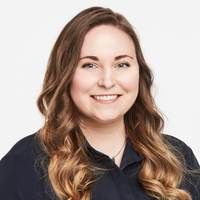 Most Wanted:
Thrillers with big personalities
Consistent Favorites:
Outstanding detective work

Twisty-turvy mysteries

True Crime involving serial killers
Claire Harris is open to fiction and non-fiction submissions about all the things that go bump in the night.
She's a member of the Foundry Literary team and avid Gillian Flynn fan. She first began studying literature at the University of Texas before moving to New York to learn from the NYU Summer Publishing Institute.
If you have a story about a compelling murder case, Claire's just dying to see it.
Books that Claire Adores:
The Last Time I Lied by Riley Sager

Dark Places by Gillian Flynn

French Exit by Patrick DeWitt

The Corrections by Jonathan Franzen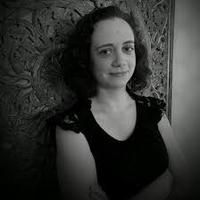 Most Wanted:
Suspense with a side of humor
Consistent Favorites:
Practical, day-to-day magic

Upmarket mysteries

Gender-bent retellings

Stories involving food or art history
In an interview with Michelle, Amanda elaborates on what she's looking for in 2021, but I'll give you the gist below.
Amanda Jain is open to stories of all genres, with a sweet spot for historical tales. She appreciates fiction with vivid scenery and non-fiction from unexpected voices.
Amanda lives outside of Washington, DC, and works with Bookends Literary. In a past life, she received a master's in history of the decorative arts and worked with W.W. Norton.
Books that Amanda Loves:
Welcome to Temptation by Jennifer Cruise

The Eight by Katherine Neville

Midnight Rising by Tony Horwitz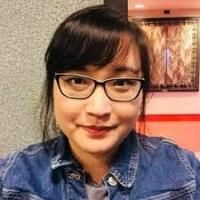 Most Wanted:
Fun rom-coms with diverse characters
Consistent Favorites:
Multicultural women's fiction

History brought to life

Adult and YA literary fiction

Science fiction with a dark edge
Kat is a proud supporter of #ownvoices working with Donald Maass Literary. Previously she worked for Corvisiero Literary, where she confirmed her love for discovering passionate authors.
To learn more about Kat's literary interests and background, check out her interview with Darling Axe. I'll give you some of the main points below.
She enjoys both literary and commercial voices. As an avid reader herself, she understands the importance of everyone having characters to relate to at different stages in life.
Among her many favorite genres, Kat gravitates towards science fiction that reads like a nightmarish reality. She's a big fan of TV shows in the vein of Black Mirror and the Twilight Zone.
Kat's Irresistible Favorites:
Wide Sargasso Sea by Jean Rhys

Big Fish by Daniel Wallace

Song of Solomon by Toni Morrison

Water for Chocolate by Laura Esquivel
14. Trevor Ketner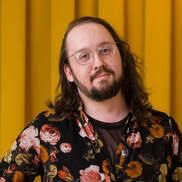 Most Wanted:
Confessional memoirs and non-fiction
Consistent Favorites:
Short story collections and creative non-fiction from poets

Experimental literary fiction

Inclusive historical fiction
A poet by nature and nonbinary from birth (pronouns: they/their) Trevor Ketner is eager to read your genre-bending, experimental, and graphic works.
They embrace stories the include people of various backgrounds, ethnicities, and gender/sexual orientations. Their agency, Ladderbird, hosted them for a new agent interview that further explains their interests.
Trevor currently calls Manhattan home. Though working in publishing for companies such as Graywolf Press, Catapult, Slice Magazine, and many others over the years has allowed them to travel near and far.
Trevor's Top Titles:
Boy Erased by Garrard Conley

How We Fight for Our Lives by Saeed Jones

On Earth We're Briefly Gorgeous by Ocean Vuong

The Nickel Boys by Colson Whitehead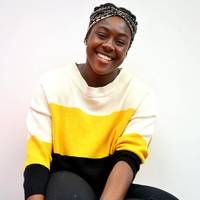 Most Wanted:
Cross-cultural fiction and non-fiction
Consistent Favorites:
Speculative and science fiction with ties to African folklore

Horror from historical points of view

Magical realism in the historic South

Short story collections from African American points of view
A Georgia native, Kayla finds herself drawn to stories of the South and tribal mythology. The use of satire is always welcome here, darling.
Kayla found her way into the writing world through Harper's Bazaar then moved on to hold multiple positions at Creative Loafing Atlanta. Now she is happy to be working with Liza Dawson Associates.
Books that Kayla Loves:
Big Machine by Victor Lavalle

Midnight Robber by Nalo Hopkinson

Nickel Boys by Colson Whitehead

Mama Day by Gloria Naylor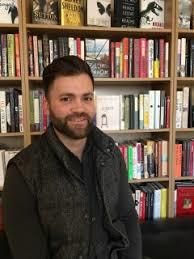 Most Wanted:
Nuanced stories between literary and genre
Consistent Favorites:
Thrillers from Eastern Europe or the Cold War

Narrative memoir

Sports-related stories
Chad Luibl loves to read rapid-fire narratives with haunting prose. Bonus points awarded for graphic works.
Chad's cultivated his interest in Eastern Europe when he taught English there for several years. Upon returning to the United States, he collected an MFA in Virginia and worked as an editor.
Now he's an agent with Janklow and Nesbit, and he's hungrily awaiting his next bestseller.
Books that Chad Can't Put Down:
Upgrade Soul by Ezra Claytan Daniels

Push and Pull: A True Story of Football, Murder, and Purpose in an American City by Kent Babb

Nine Shiny Objects by Brian Castleberry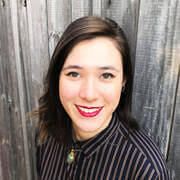 Most Wanted:
Silk punk stories with cross-cultural vibes
Consistent Favorites:
Genre-blended fiction that challenges form

Powerful Asian characters

Queer romance novels
In short, Em Lysaght is looking for magical heroes and heroines battling for the fate of the world, humorous sidekicks, and romance that would make even the gods jealous! For the whole story, check out her interview with her agency, Ladderbird.
Em always knew she wanted to be a part of the book-building process, but her path to publishing was less than straight-forward.
She attended multiple art schools, worked as a comic artist, and received an MLitt in ancient Greek monsters from the University of St. Andrews in Scotland!
(Don't act like you're not jealous of the ancient monsters degree)
Em's Favorite Stores of All Time:
The Raven Cycle by Maggie Stiefvater

Nightwood by Djuna Barnes

Lord of the White Hell by Ginn Hale
Most Wanted:
Interracial romance without the cliches
Consistent Favorites:
Espionage with a twist

Inclusive retellings of popular fairy tales (YA through Adult)

Mythological fantasy and adventure (YA through Adult)
Leah Pierre is looking for fresh perspectives that challenge cliches and the stories we tell ourselves, especially when it comes to family and relationships.
A self-proclaimed bibliophile (aren't we all?), she graduated from Rosemont College with her BA, and now she's back there getting her masters in publishing!
For further details and query information, check out Leah's interview with her agency, Ladderbird.
Stories that inspire Leah Include:
Now You See Me

Six of Crows by Leigh Bardugo

Sadie by Courtney Summers

The Girl Who Smiled Beads by Clementine Wamariya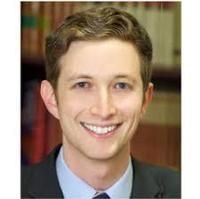 Most Wanted:
Contemporary fiction set in major U.S. cities
Consistent Favorites:
Stories with Jewish bloodlines

Literary fiction

Fantasy and graphic works (YA through adult)
Steven Salpeter is firmly anti-slush pile. He's been around the block as an editor, team member at Writers House, and agent with Brandt & Hochman. He doesn't want to risk passing up the next bestseller to cross his virtual desk.
Now at Curtis Brown LTD, he loves getting to work hands-on with writers to bright their stories to life! He has a wide variety of interests and a live email address, he just needs the perfect book.
Titles that Steven Loves:
Rosencrantz and Guildenstern Are Dead by Tom Stoppard

Narcopolis by Jeet Thayil

Dark of the West by Joanna Hathaway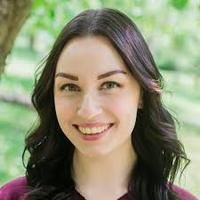 Most Wanted:
Magical and terrifying beasts
Consistent Favorites:
Diverse fantasy worlds

Contemporary graphic works

Female-led thrillers/horror (MG through adult)
An #OwnVoice and #Sheros advocate, Britt Siess is looking for empowering stories with complex characters. She is looking for literature for readers of all ages (MG and up).
Her interview with Krystal Gavis provides more details.
Britt has cultivated her love of books as a reader, bookseller, and an agent. She's worked with Taryn Fagerness Literary and Wales Literary. She now has her own agency.
Books Britt Adores:
Game of Thrones by George R.R. Martin

Anything by Rick Riordan

Marvel and DC Comics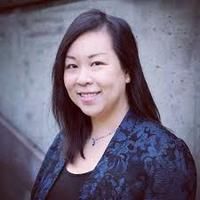 Most Wanted:
Multigenerational women's fiction
Consistent Favorites:
War fiction and narrative non-fiction

Marginalized or hidden communities

Empowering stories (YA through adult)
Jennifer Chen Tran studied law in Boston, MA, before cracking into the publishing world with her current agency, Bradford Literary.
She feels that her unique background helps her negotiate the best contacts for her authors and strengthen their brands.
In an interview with Kite Tales, Jennifer Tran lists her favorite qualities in books and authors. She also lets readers know she's interested in graphic works (MG and up) as well as a few other exciting genres.
Jennifer's Favorite Narratives:
Match Made in Manhattan by Amanda Stauffer

The Art of Escaping by Erin Callahan

The Sharp End of Life by Dierdre Wolownick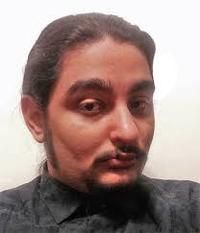 Most Wanted:
Neo-noir worlds and character-driven works
Consistent Favorites:
Cyberpunk

Experimental sci-fi

Bone-chilling horror

True crime
If writers are tortured artists, then agents must be insatiable noir fanatics. Bleach the bloodstains from the rug and burn the rough drafts.
Maximillian Ximenez from L. Perkins Agency is looking for something terrifying, shocking, and gutsy. His interests also branch into heist narrative non-fiction and popular trends.
Maximillian worked with Blizzard Entertainment for years before joining the publishing scene. He's the agent for New York Times Bestselling author Mick Neilson and BAFTA winner Lucien Soulban.
Tales that inspire Maximillian:
The Watchmen by Alan Moore

Fight Club by Chuck Palahniuk

The Ghost in the Shell by Masamune Shirow
Who did we miss? Let us know!
The Twittersphere is buzzing, and The Manuscript Wishlist is continually updating!
Agents want to connect with you about your wonderful stories. Let us know if we've left anyone out. You never know who could help make your book a success!
About the Author: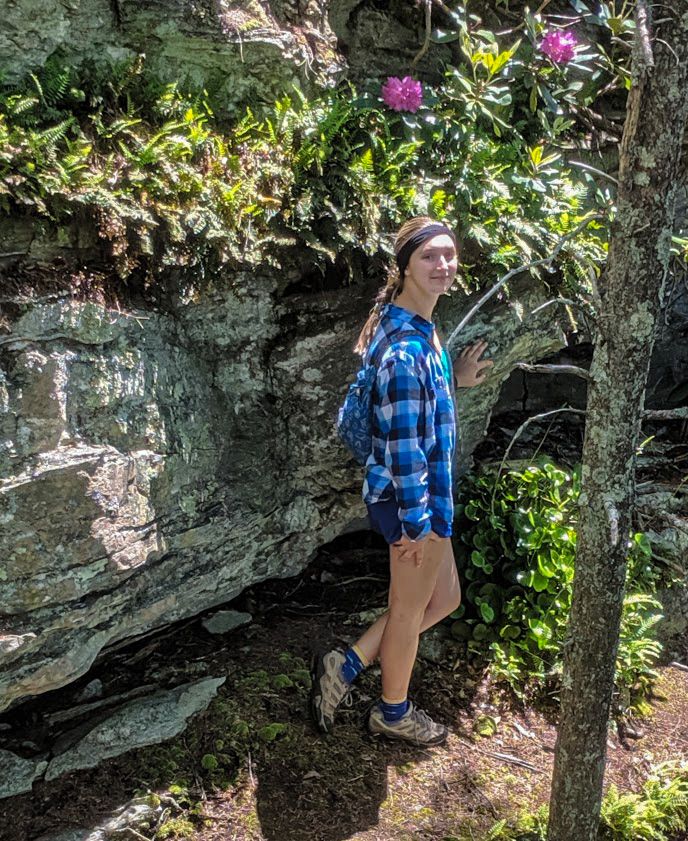 Hello! I'm down here!
My name is Grace Giska. I am an undergraduate student studying Creative Writing and the author of three novels, one of which I like a lot. During my free time, I like to walk my dog and imagine what she thinks of me.