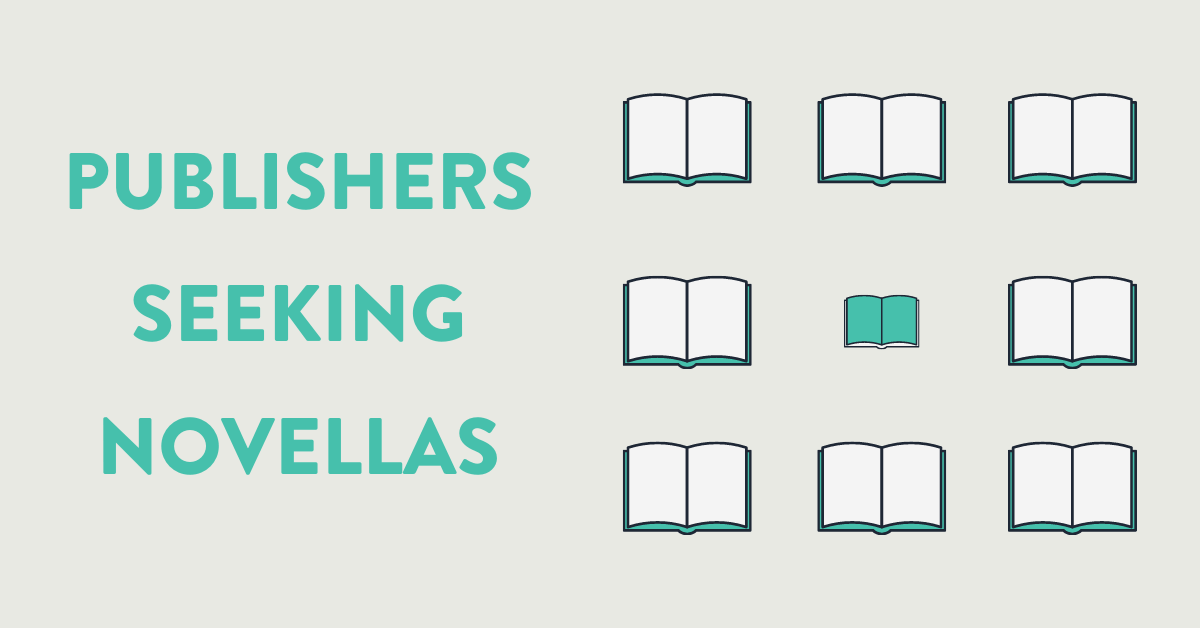 It can seem like there is no place to publish your novella, but actually the opposite is true: the form is experiencing a revival.
From Melville House's "The Art of the Novella" series of classic novellas, to Big Fiction Magazine and Nouvella, there are more places than ever to publish your novelette or novella.
In fact, below I list 33 markets just waiting for your manuscript.
What is a novelette, you ask? Definition: a work usually under 15K words. Novellas, on the other hand, are anywhere from 15K – 50K, and short stories are generally less than 6K words. If you want a handy visual that shows the lengths of different fiction, check out my infographic on fiction length.
The Atlantic Monthly has argued that novellas are staging a comeback, and Forbes has said that the ebook format has energized the novella form.
Readers tend to love novellas, because they have the accomplishment of reading a book but not have to devote too much energy or time to it, and writers tend to love novellas because it allows them more space than a short story but it isn't as life-consuming as creating a weighty tome of a novel.
Below is a list of literary journals and publishers seeking novellas. There are novella contests, calls for novellas, and novella publishers. On each of them I specify the word count (if available). Since I get asked all the time about literary journals that allow you to submit novellas, I hope this helps.
1888 Center (home to the novella contest Plaza Literary Prize)
Alaska Quarterly Review (under 50 pages)
Big Fiction Magazine (accepts novelettes 7.5K – 15K and novellas 15K – 30K words)
Drue Heinz Literature Prize (up to 130 pages)
Failbetter (novella contest and regular submissions)
Fairlight Books (British novella publisher — send first 10,000 words)
Fantasist (Fantasy novellas between 15k and 50k)

Glimmer Train (Fiction Open, up to 20K words)

Gold Line Press (Chapbook contest, 7.5K to 15K)
Idaho Review (email editors if you're interested in submitting a novella)
Miami University Press Novella Contest (18K – 40K words)
Malahat Review (annual Canadian Novella Prize, 10K – 20K words)
Massachusetts Review (7K – 20K words)
Narrative (10K – 40K words — only submit first 10K)
New England Review (up to 20K words)
Nouvella (10K – 40K words)
Ploughshares Solos (6K – 25K words)
Quarterly West (not regular submissions — only for novella contest)
Quattro Books (Canadian, 15K – 42K words)
Seattle Review (40 – 90 pages)
Southern Humanities Review (up to 15K words)
Subtropics (up to 15K words)
Straylight Magazine (17K – 45K words)
Tor.com (science fiction and fantasy between 30K and 40K)
Twelfth Planet Press (10K – 40K words, seeking science fiction, fantasy, horror and crime)
Texas Review (Clay Reynolds Novella Prize, up to 150 pages)
Viva La Novella by Seizure (seeking Australian and New Zealand writers, 20K – 50K words)