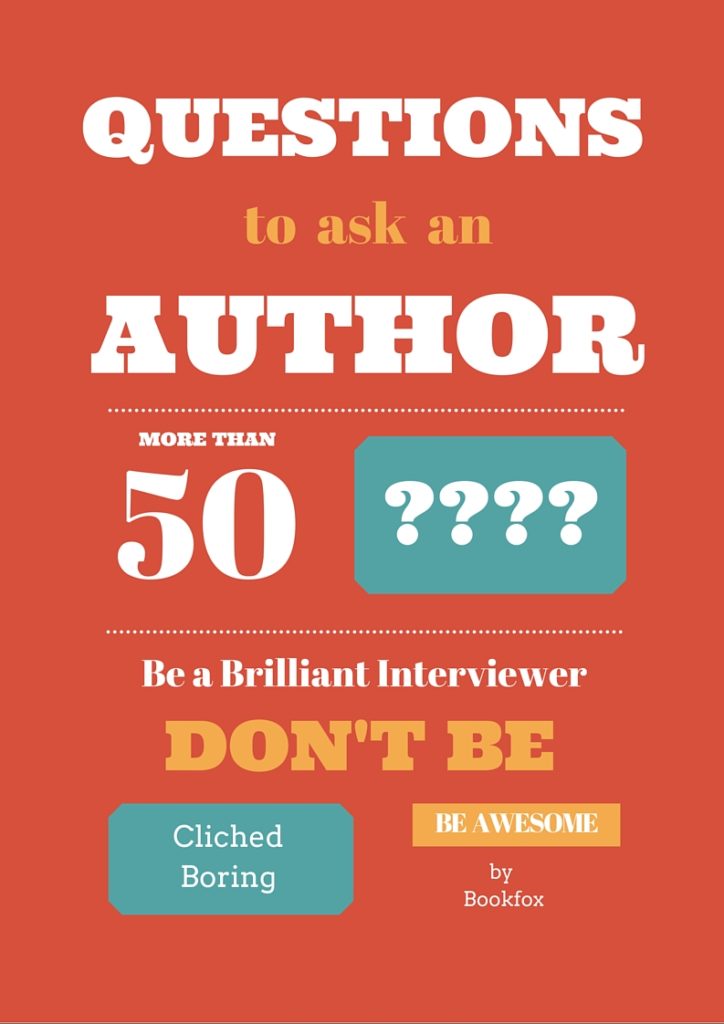 Authors are tired of getting the same questions at every interview. They've answered them a hundred times and will not be excited to answer them yet again. I can tell you exactly the questions writers get time and time again at every book reading and interview:
Where do you get your ideas?

What is your writing process like?

What advice do you have for writers?
And if you look for other lists of interview questions for authors, they are remarkable uninspired. Everyone basically lists the same 20 questions that writers always receive.
My list below of interview questions are fantastic, but if those 50 aren't enough, I would suggest you go here to see examples of fantastic interviews, and maybe pick up a few more good questions: