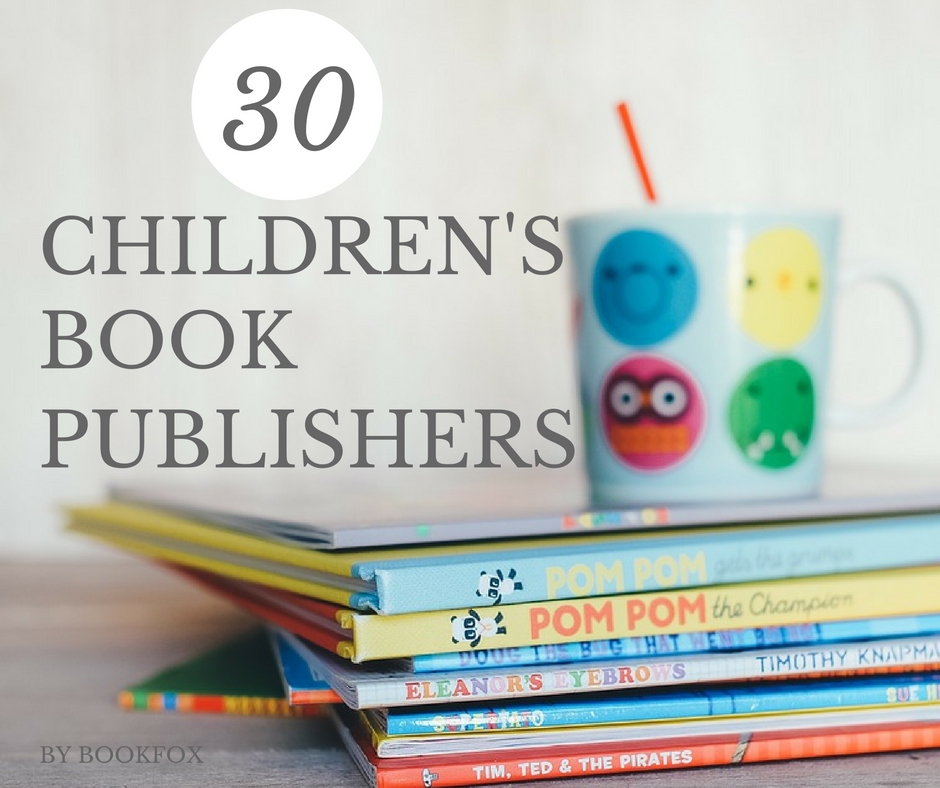 The 30 children's book publishers below all have one important thing in common: they are accepting submissions directly from authors.
Since many children's publishers only accept from agents, this list should save you hundreds of hours combing through the submission guidelines of every children's publisher on earth. And here's a bonus! You won't even have to wait to get an agent.
If you'd like more guidance about writing children's books, please visit my page on how to write a children's book.
And if you need feedback on your book, please look at my children's book editing page.
Also, check out my video course on how to write, edit and publish a children's book.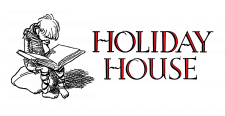 This is a company with such a legacy and history that they have an entire book written all about it: Holiday House: The First Sixty-Five Years. I'll save you the trouble of reading it: They're an independent company that publishes children's books only, specializing in hardback covers for ages 4 and up.
Submission Guidelines are here, but the essence is to mail your entire manuscript.
Editorial Department, Holiday House,50 Broad Street #301, New York, NY 10004
Sample Titles:
Noodlehead Nightmares

Here is Big Bunny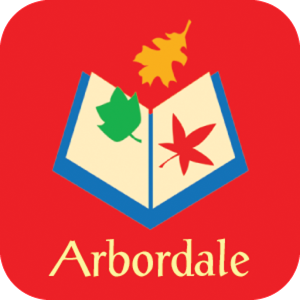 They prefer books that teach science and math in fun, picture-book formats.
They are looking for manuscripts about:
physical science

engineering

earth science

science or math manuscripts with a cultural/social studies connection

manuscripts for Pre-K3 to kindergarten-age children
 Additional submission guidelines are available on their website.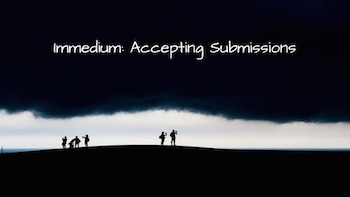 The best word to describe Immedium is innovative. They've only existed since 2004, but they've won many awards every year for their books and had several #1 best selling books. 
They're based in San Francisco and do a great job of maximizing your children's book potential across all mediums, from selling television rights to making action figures.  
Check out their submission guidelines here. What they're looking for above all is originality. If you've got a children's book about a topic that seems different from all the books out there, submit to them. 
Sample Titles:
The Adventures of Wonderbaby from A to Z

The Octonauts (which became the hit TV series)

I'm the Scariest Thing in the Jungle
---
---
---
---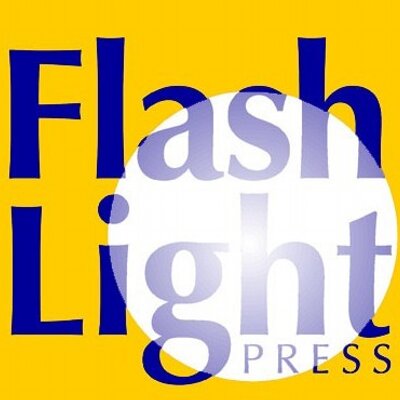 Flashlight Press is a Brooklyn-based publisher that focuses entirely on children's picture books. 
They are looking for books that fit these four categories:
Picture books with universal themes

suitable for ages 4 – 8

Less than 1000 words

Focuses on relationships between people
If you have questions, you can also contact them via their contact page.
Here are some sample titles:
No More Noisy Nights

I Need My Monster

When a Dragon Moves In Again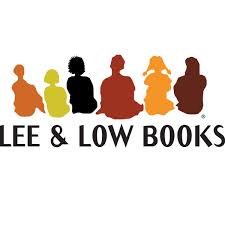 Lee & Low specializes in multicultural books for ages 5 – 12, which is wonderful, since fewer than 10% of children's books contain a main character who is not white.
Their writer's guidelines say they are looking for stories where the main character is a person of color. It is a bonus if the stories include one of these 3 categories:
non-traditional family structures (e.g. same sex parents)

non-traditional gender identity (e.g. LGBTQ experiences)

stories that feature a person with a disability
There are word limitations: manuscripts for fiction should be less than 1500 words and nonfiction books should be less than 3000.
They DO NOT want any illustrations (unless you are a professional illustrator).
Unfortunately, to submit here you're going to have to shell out some money for printing and postage, because they only allow submissions by mail.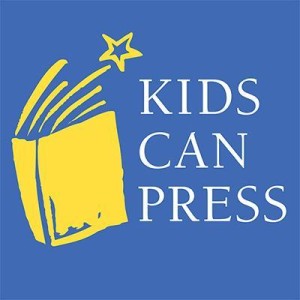 The biggest Canadian publisher of children's books, Kids Can Press accepts manuscripts from Canadians, but not from children or teenagers. They've won five big literary awards in the last five years, and have a great track record of introducing new titles.
They are looking for picture books for children, and chapter books for kids age 7 – 10. They don't want YA or fantasy novels.
Sample Titles:
Franklin the Turtle

Scaredy Squirrel

The Busy Beaver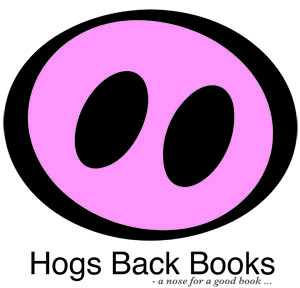 Hogs Back Books publishes children's books for kids under the age of 10. If you look through their catalog, you'll find many of the books feature animals as the protagonists.
Although they are based in Britain, they accept queries and submissions by email:
enquiries AT hogsbackbooks DOT com
Sample Books:
3 Silly Chickens

Boris the Boastful Frog

Croc on the Rock
8. Eklavya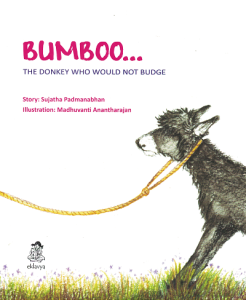 Now this is a cool publisher.
Eklavya is a NGO (non-governmental organization) based in India trying to get books into the hands of children. By submitting here you not only have the chance to get your manuscript published, you also have the chance to do a good deed and help children who need help the most.
They are looking for educational books that will help teach children basic principles of life, science and healthiness.
They specialize in children's flip books and picture story books. You don't need to be writing in their language to submit a manuscript — they will translate it from the English. If you look at the sample titles below, you'll see most of them feature animals as the main characters.
Submitting is as easy as uploading a manuscript.
Sample Titles:
Rangy, the Mangy Dog

How Pranov Went to School

Bumboo: The Donkey Who Would Not Budge (Winner of the Hindu Goodbooks Award)
---
---
---
---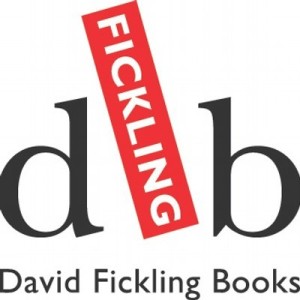 David Fickling books does not accept unsolicited manuscripts on a rolling basis, but they do have an annual contest in which authors can submit their book for a chance to win a publication and a publishing contract.
This is their contest page, called Master of the Inkpot Competition — check back here for the submission details. Even if they don't end up choosing your manuscript, they announce five finalists, and that's the kind of press which might help get your manuscript accepted at another publisher.
They used to be an imprint of Scholastic, then of Random House, and now they're independent. They describe themselves as "nimble," which means they're flexible enough to market your book in many creative, unorthodox ways.
Sample Titles: (They have a great nose for adventurous titles, ones that sound exciting)
Superbot and the Terrible Toy Destroyer

Vikings in the Supermarket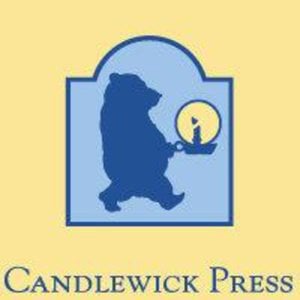 They occasionally open up submissions, although for most of the year it's closed. Check their website to see whether they are seeking unsolicited submissions at the moment. When they are open, they do not accept online submissions.
They are an independent publisher (if you can't tell by now, most corporate publishers don't accept unsolicited submissions, while most independent publishers do. So if you don't have an agent, you're most likely looking for an independent publisher for your children's book).
In the last two decades, they brag that they've won 2,000 awards. Bookfox is not going to try to fact-check that. They have a backlist of 3,000 books and a staff of 100. If you're going to go for an independent publisher, this is one of the biggest.
They specialize in Middle Grade, but also have YA.
Sample Titles:
Beowulf (and other classic stories visually interpreted and retold)

Dragonology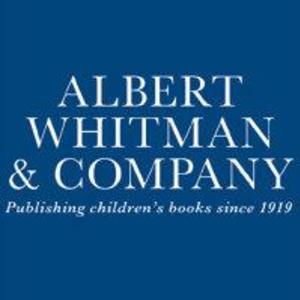 Albert Whitman accepts unsolicited submissions from unrepresented authors, and they publish roughly 40 books a year (no word on what percentage of those books are unsolicited).
Their submission guidelines say that they are looking for three categories of books:
Picture-books (>1000 words)

Middle-grade (>35,000 words)

Young Adult (>70,000 words)
Email submissions are allowed, but they will only get back to you if they are interested in the project.
This is a company with a great pedigree and some great titles. They are one of the oldest independent houses, publishing since 1919, and are highly organized and will do your book justice. If you get a chance to publish with them, I would recommend it highly.
Sample Titles:
One More Dino on the Floor

The Boxcar Children

Abby's Asthma and the Big Race

They accept "children's literature," which sounds more sophisticated than "kid books." They do not accept online submissions, only ones by mail. Additional guidelines for writers can be found here.
They are interested in innovative children's stories told in bright and refreshing ways. They publish books for infants, toddlers, middle-grade, and young adult.
Sample Titles:
A Mountain of Mittens

Bamboo People

A Tower of Giraffes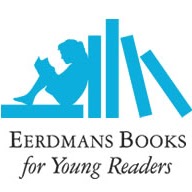 Eerdmans publishes only 12 – 18 books a year, which makes them one of the smaller independent publishers, but their backlist looks fantastic. They are looking for a wide variety of books, but especially ones that celebrate diversity, focus on an important historical moment, or relate to social issues.
Two of the descriptions of the books they're looking for are particularly telling: they want "wise" books and books with good "humor."
Sample Titles:
Mikis and the Donkey

A Pond Full of Ink

In Search of the Little Prince
---
---
---
---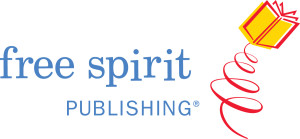 Free Spirit publishes 20 – 25 titles a year, and have been established for more than 30 years out of Minnesota.
As far as their submission guidelines, they are looking for books with anti-bully messages (I doubt many people send them pro-bullying messages), and for books that teach kids character, leadership and service. They also will consider fiction if it communicates these messages.
They tend to like hard topics like anxiety, grief and loss, and conflict resolution.
If you could summarize their taste in books in three words, it would be:
Practical

Positive

Solution focused
Sample Titles:
The 6 Rs of Bullying Prevention

Penelope Perfect

Respect and Take Care of Things / Respectar y Cuidar las Cosas (bilingual)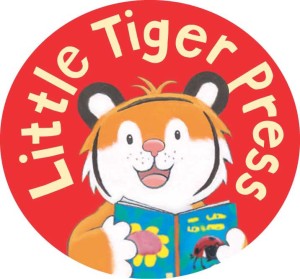 Little Tiger is a British publishing house with three imprints, but only one accepts unsolicited submissions.
Stripes Publishing accepts fiction for children aged 6 – 12. Send manuscripts by email only.
Sample Titles:
There's a Dragon in My Backpack!

Hello World (a lift-the-flap novelty book)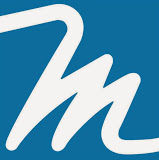 Meadowbrooks publishes equal parts nonfiction for parents (how-to-parent books) and fiction or poetry for 5 – 12 year olds.
They only want mailed submissions, and want you to do the market research before you send your manuscript (Why will your book sell? What are similar books?)
Sample Titles:
The Case of the Chocolate Snatcher

Girls to the Rescue (series)

I Hope I Don't Strike Out (one of many sports-themed books)

Peachtree Publishers is a Southern, independently owned trade book publisher, specializing in:
Children's picture books

Chapter books

Middle grades novels

Young adult novels
They offer a shocking statistic to either ward off the faint-of-heart or to make you sympathize with them: they say they receive more than 20,000 submissions a year, and presumably only accept a handful of them. It takes them 6 – 9 months to review a submission.
They do not accept email submissions — mail only, please.
Sample Books: (all of their titles are fantastic — someone should get an award for naming these books)
The Incredible Adventures of Cinnamon Girl

The Boy Who Cried Ninja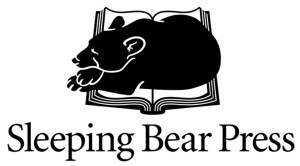 Sleeping Bear Press, located in Michigan, seeks submissions of children's pictures books, middle grade, and young adult manuscripts.
Mail OR email submissions, but since they only review books three times a year, be prepared for what could be a long wait.
Sample Titles:
The Legend of Sea Glass

Horace J. Edwards and the Time Keepers: The Secret of the Scarab Bettle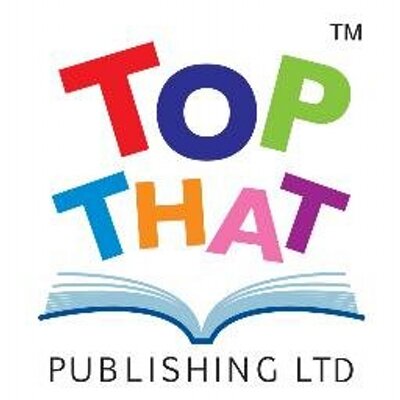 A British-based publisher which is top notch, considering the impressive numbers of 100 million books in print and availability in over 70 countries.
They prefer email submissions, buy world-wide rights to your book, and do not want you to submit simultaneously to other publishers.
Sample Titles:
Things That Go (sticker book)

Penny Pineapple and the Chocolate Forest
---
---
---
---

This is a massive publishing house, publishing fiction and nonfiction of every stripe for every age, but they have a children's book department which accepts emailed submissions. moc.n1566061292amkro1566061292w@sno1566061292issim1566061292bus1566061292
One good thing about their Submission Guidelines is that they say that each submission will be reviewed by two or more editors, so you can be sure you're getting a fair shake.
Sample Titles:
Arlo Needs Glasses

Belly Button Book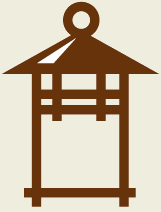 Arthur A. Levine books is an Imprint of Scholastic and a big award winner (currently, two of their books are up for the Kirkus Award!). Their backlist includes 179 award-winning children's books, and you have a chance to make that 180.
They accept picture-book submissions, and actually sound happy about it, unlike many publishers who act as though the slush pile is crushing them.
Along with your manuscript, they want a good query letter answering these things:
What is your manuscript about?

Why would a reader turn to your book?

What makes your book original or memorable?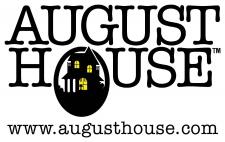 August House likes folktales drawn from popular oral traditions, multimedia books, and children's stories. They've been around for more than three decades, and are based in Atlanta, Georgia.
They are mostly seeking diverse stories and stories that are folktales. Please only submit by mail.
Sample Books:
Adventures of High John the Conqueror

Barking at a Fox-Fur Coat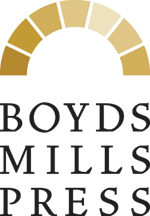 This is the company that publishes the most famous children's magazine in the country, Highlights, so you're in good hands. They say they're interested in "excellent storytelling, imaginative illustration, and strong characters," which essentially means they're willing to read and accept just about anything, as long as it's good.
They accept submissions by mail only, and try to respond to all submitters within 3 months. What I like about this publisher is that they actually will send a form rejection if they decide the book isn't for them, unlike most publishers who don't even bother.
Picture Books: Send the entire manuscript

Middle-Grade books: Send the first 3 chapters

Poetry: Send the whole collection
Sample Titles:
Fearless Flyer: Ruth Law and her Flying Machine

Fresh Delicious: Poems from the Farmer's Market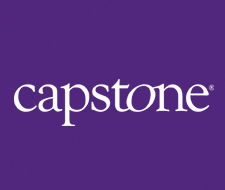 Capstone is a gigantic children's book publisher with more than 3,000 titles in print, and a mind-boggling array of options for every age group, including a bilingual division.
According to their guidelines, most of their books are conceived in-house and hired out to freelance illustrators and writers, but on occasion they do publish slush pile manuscripts. Send them an email to author.sub AT capstone pub DOT com with this information:
Sample chapters

Résumé

List of previous publishing credits, if applicable
Sample Titles:
Adventures on the American Frontier

The Garbage Gang's Super Science Questions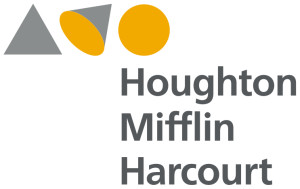 This is probably the biggest publishing house on this page, but if you want to swing for the fence, go for it. 
Their submission guidelines say to submit by mail only, and include the entire manuscript.
Houghton Mifflin Harcourt Books for Young Readers / Submissions
222 Berkeley Street
Boston, MA 02116-3764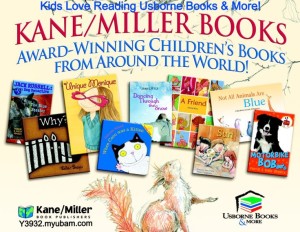 Kane Miller has an international focus, but at this time they're looking for books with an American theme. They prefer first-person stories, coming from a specific point of view, rather than overview stories from the historical third-person.
Their submission guidelines say to email submissions to: submissions AT kanemiller DOT com and include:
short cover letter

complete manuscript, or synopsis and sample chapters

word count

professional bio (3-5 sentences)
Sample Titles:
The River: An Epic Journey to the Sea

Nibbles: The Book Monster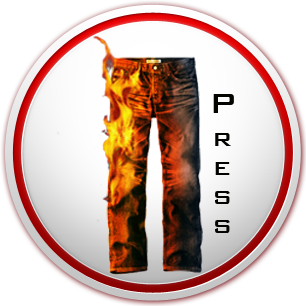 Pants On Fire wins the award for the silliest children's book publisher name.
At the time of this post, they were not accepting Picture Book or Chapter Book submissions, but they were seeking Middle-Grade, Young Adult and New Adult books.
You can email them but don't send any attachments — send it all in the body of the email.
Sample Titles:
A Butterfly Without Wings

Sinister Sites (a ghost book)

Tilbury is very helpful about what they're not looking for:
Fables

Fantasies

Books with talking animals

Fictions
They are looking for educational nonfiction books suitable for ages 5 – 10, about 500 – 800 words long.
If you have a book that's about cultural diversity, nature, or the environment, send it to them. They're also very interested in engineering, science, biography, and history.
They have a very handy submission form online that makes it easier to send them your manuscript. The great thing about this publisher is that they say they receive hundreds of unsolicited submissions a year (rather than thousands), so if your book is right for them, you have an excellent chance.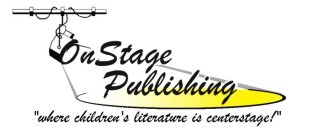 OnStage Publishing is a relatively small independent publishing house focusing on children's literature. They publish chapter books, middle-grade fiction and Young Adult, mainly for ages 8 to 18, and in both print format and e-book format.
Their guidelines say they do not publish picture books. For nonfiction, please query them first, because they are looking for very specific content.
Sample Titles:
China Clipper

Heroes: A Gander's Cove Mystery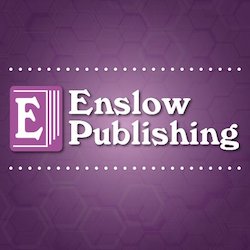 This is more of an academic publisher, looking for books that educators can buy and use in the classroom.
They really pride themselves on crafting an excellent-made book, and although they do publish e-books as well, all other books are "a library-bound hardcover edition, side-sewn, and reinforced with cotton drill."
Sample Titles:
Ace Your Creative Writing Project

Todd Goes for the Goal
30 Children's Book Publishers
Write Better Books.
Receive a free copy of "DEFEAT WRITER'S BLOCK"
when you subscribe to my weekly newsletter.