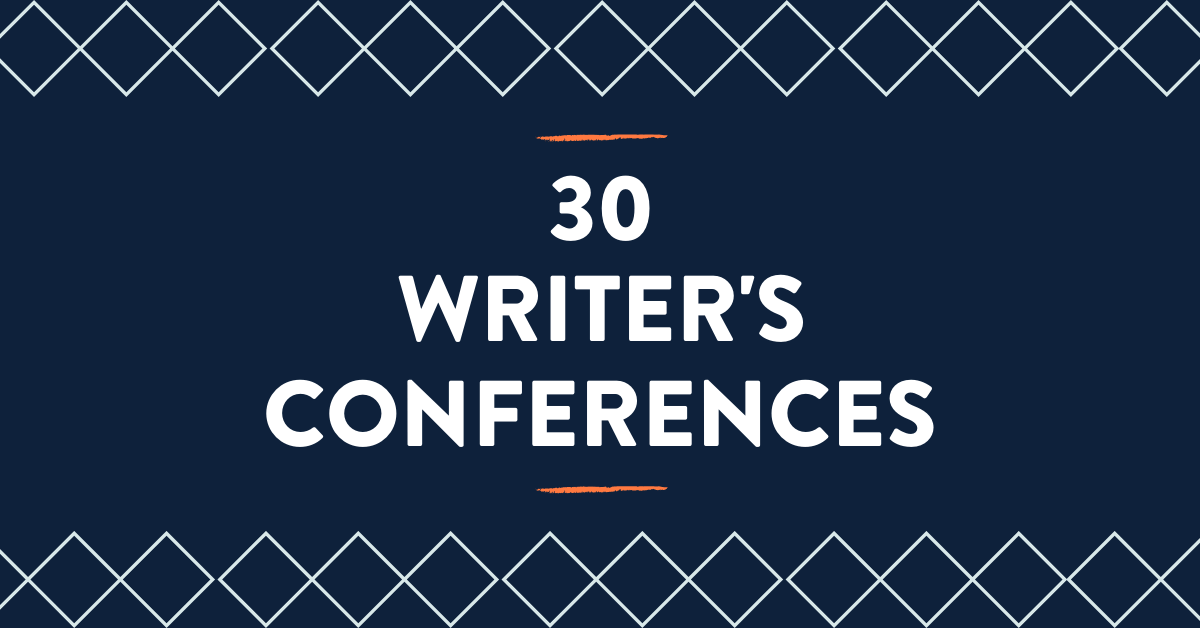 These 30 writing conferences across the United States offer countless opportunities to hone your craft, network with industry professionals, and have a blast with fellow writers!
Conferences can even become an integral part of the pitching process as they offer face to face time with agents. That's just about impossible to replicate unless you live in New York and have impeccable sleuthing skills.
However, this does not mean that you need to spend thousands of dollars traveling to a super expensive conference.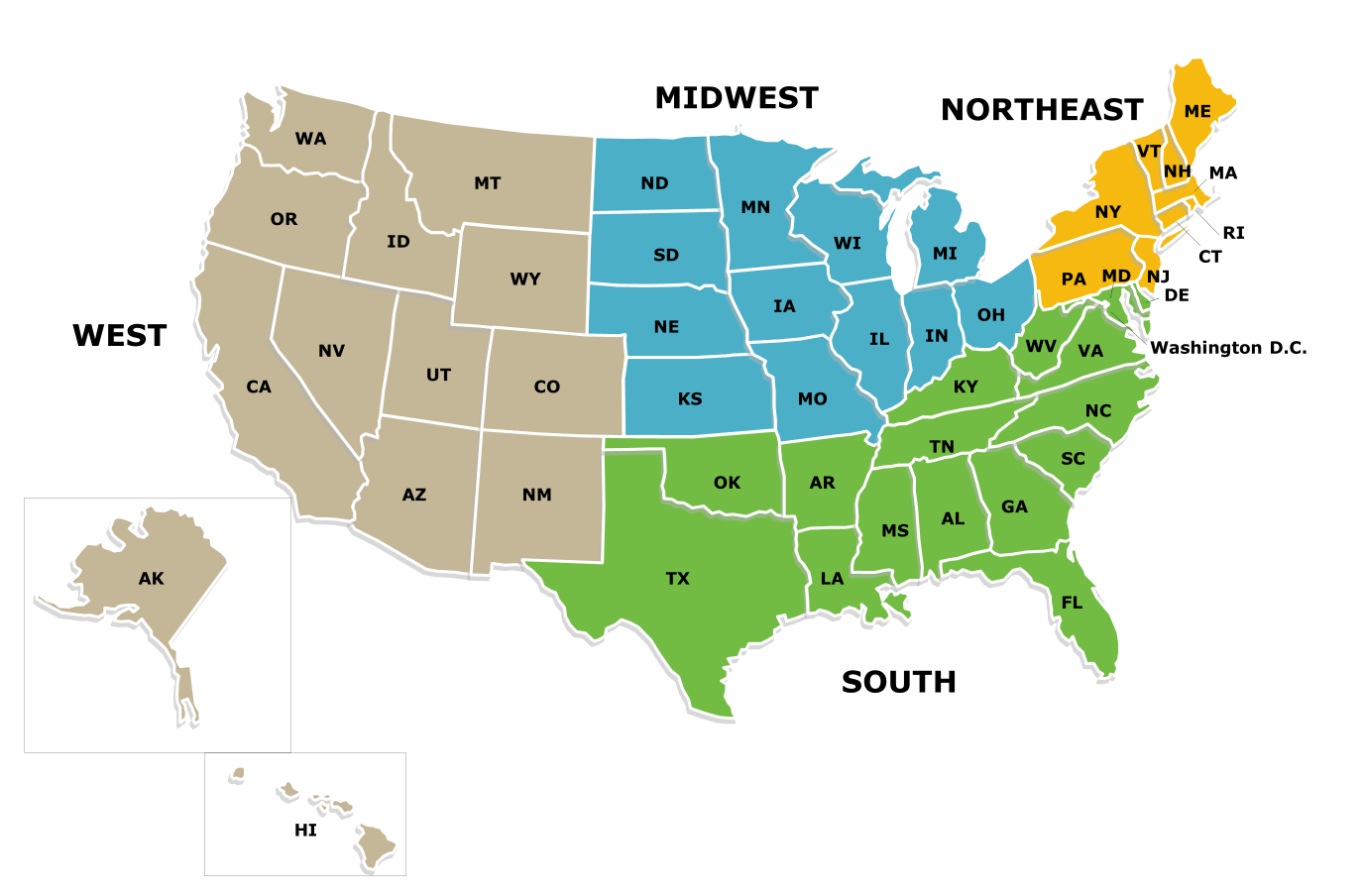 This article lists the top 30 conferences in the United States divided up by regions:
South (#1 – 8)
Northeast (#9 – 14)
Midwest (#15 – 20)

West (#21 – 27)

On The Move (#28 – 30)
Take advantage of the opportunities near you to make writing conferences a part of your writing life.
And if you want some advice NOW, rather than waiting for a conference, I'd recommend you read my post on how to write a novel: "12 Steps to Writing a Bestseller."


Make sure to read to the bottom of the article to learn about the best roaming conference opportunities that change locations frequently, including the famous AWP Conference!
Writing Conferences in the South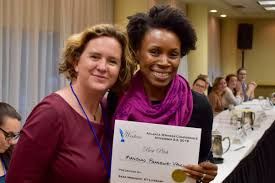 In the heart of Georgia, writers are getting excited about this biannual conference. This two-day event features more than a dozen agents and editors, as well as workshops offered by bestseller authors like Steven James and publishers from the big 5.
This is also one of the cheapest conferences on the list because it's free for members! Membership is $50. With two conferences a year, that's $25 each if you attend both!
$50 membership fee

Atlanta, GA

May 8-9th & Fall dates pending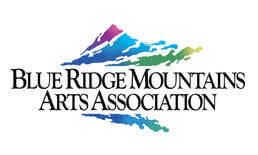 The Blue Ridge Writers Conference is a hidden gem tucked away at the tip of the blue ridge mountains.
This year's keynote speaker, Melissa Fay Green, is an award-winning nonfiction author. Green will be one of many professional authors taking part in discussions and panels at the event.
For an additional $35, you can choose to have a one on one manuscript consultation or attend Sheila Athens' four-hour masterclass. Or do both!
$60 before March 1st

$75 after that date. Discounts are available for students.

Blue Ridge, GA

April 3-4th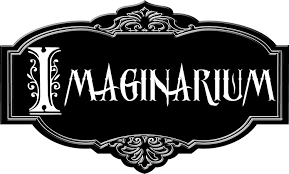 Join bestselling fantasy authors, Michael Williams and Tim Waggoner, at Imaginarium 2022! More than 130 panels will be taking place during this three-day celebration of storytelling.
This event is more than your typical conference. It's also a film festival, gaming tournament, Comicon convention, and a book fair! Imaginarium prides itself on being family-friendly with something for everyone. Kids 12 and under can attend for free!
A crowd favorite is the Saturday evening masquerade ball. Don't be surprised if you see your favorite literary characters come to life on the dancefloor!
$75

Louisville, KY

July 10-12th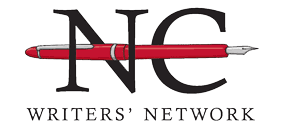 The North Carolina Writers Network jumps around the state to make conferences accessible to as many writers as possible.
Spring conferences provide unique, intimate one-day networking opportunities with workshops and panels made of local authors, agents, and editors. They provide a wealth of great opportunities for writers of all levels.
Fall conferences follow the same format as spring conferences, but they attract hundreds of writers from around the country, including more big-name agents and editors. Previous speakers include Kaitlyn Johnson, Joanna Volpe, and Besty Thorpe.
$400 for non-members

Location Rotates Within the State

April 18th & November 13-14th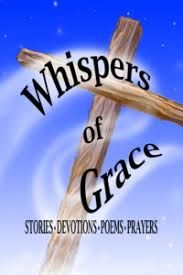 Based out of Spartanburg Baptist Church, each year hundreds of writers gather for a weekend of workshops, networking, and worship.
This conference is highly customizable with options to suit every sort of writer. While workshops of every genre are in full swing, publishers and agents are open for appointments.
This year, EABooks Publishing will be in attendance. They are looking for up to 25 authors to include in their inspirational anthology, "Whispers of Grace."
$125 before February 10th

Spartanburg, SC

March 27-28th
"The Future of Writing" conference, hosted by Woodhall Press, features authors such as Alena Dillon, Kathryn Lasky, Baron Wormser, and Gina Barreca.
The faculty which will teach at the conference include Darien Gee, Tom Hazuka, Eugenia Kim, Allison Williams, Charles Rafferty, Shelley Evans, and Alena Dillon.
Networking and publishing opportunities include an open pitch with editors and agents in the afternoon.
$195 Workshops, Keynotes, Panels, and swag bag!
$95 Keynotes and Panels
FREE Book Pitch Panel
100% online
August 21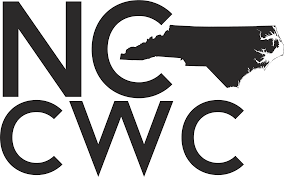 Not to be confused with the Carolina Christian Writers Conference in South Carolina, the North Carolina conference focuses much more on the business side of writing.
It provides constant opportunities to rub elbows with Bestselling authors like Michelle Medlock Adams, Eva Marie Everson, and Del Duduit as well as pitch to top agents.
If you're looking to build your network or meet other people who understand your love-hate relationship with red pens, this three-day adventure is a perfect fit!
$299

(

$149 for students

)

Liberty, NC

March 5-7th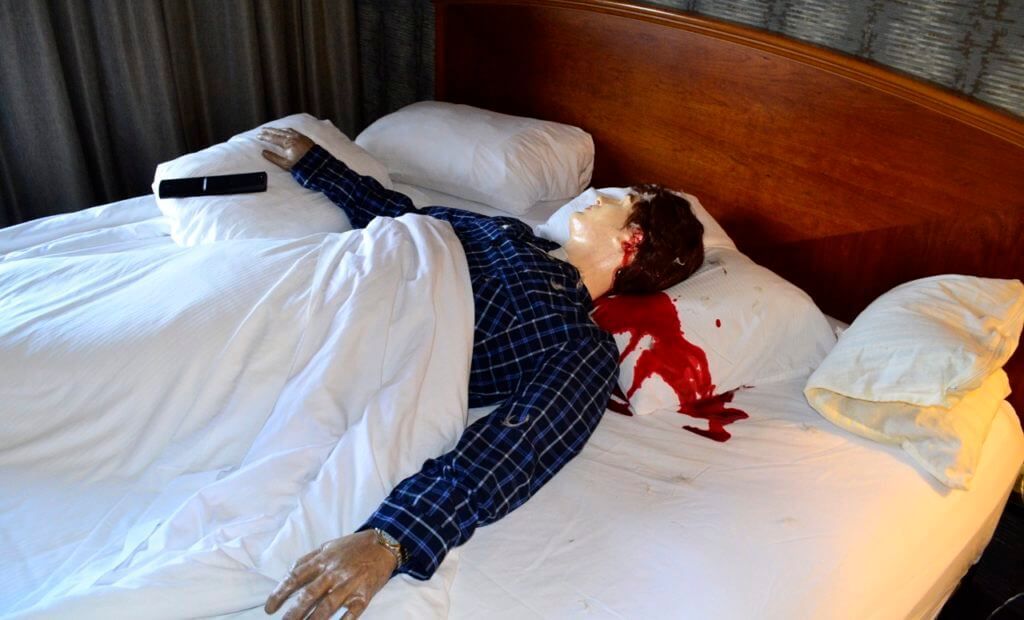 Founded by author/filmmaker Clay Stafford in 2006, Killer Nashville is known as the premier destination for crime, suspense, and thriller authors around the country.
This four-day event lets authors get their hands dirty and learn the nitty-gritty secrets of their craft.
There is something for every mystery lover here with more than 60 panels, multiple small group sessions, and a mock crime set created by real FBI agents. Your memories from this event will follow you to the grave.
$399 before March 31st

Franklin, TN

August 20-23rd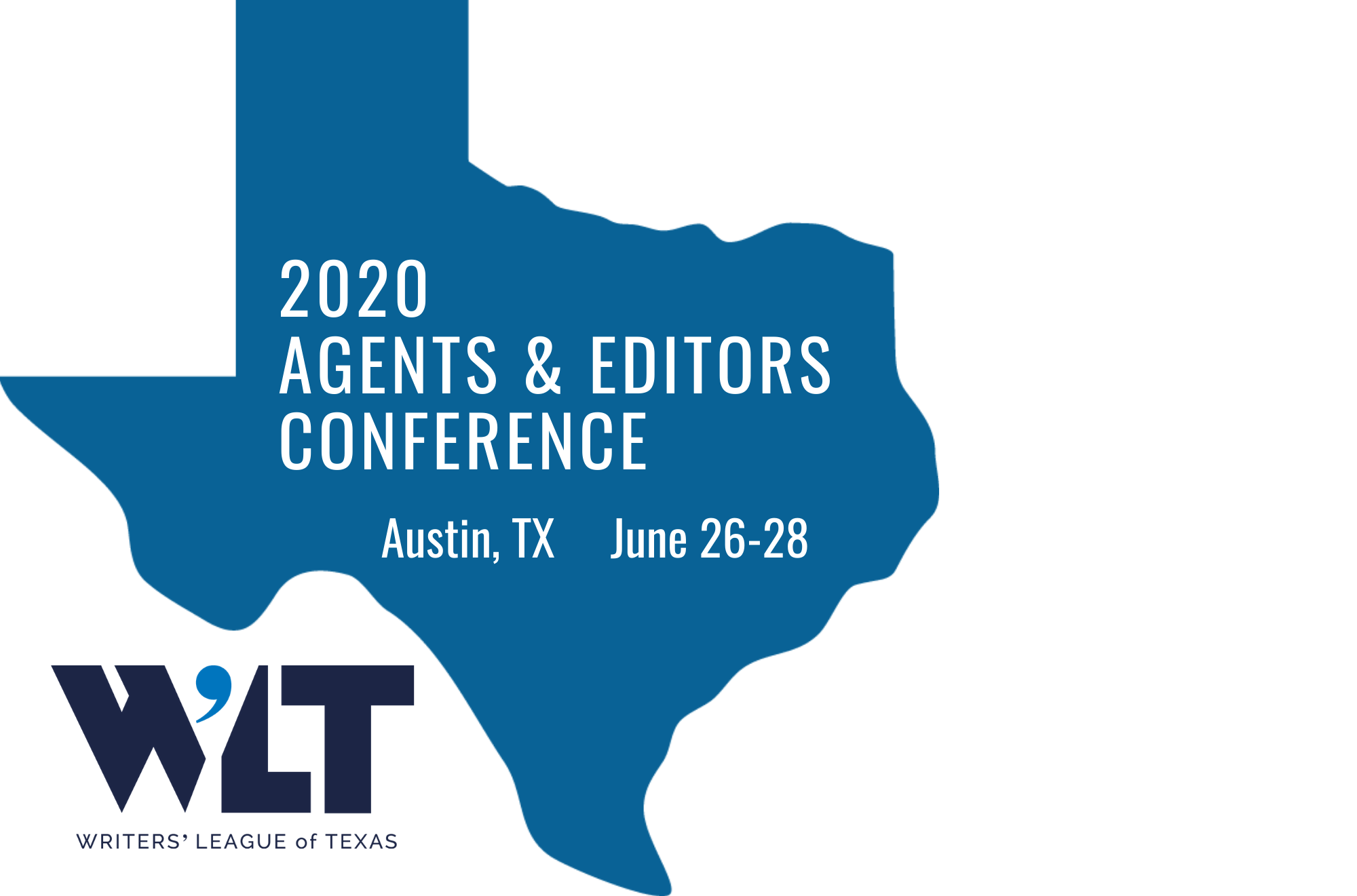 Everything is bigger in Texas, including the conferences!
This three-day event combines craft talk with common industry knowledge to create an unforgettable experience.
More than 20 agents and editors have already been enlisted and the number is still climbing. These publishing experts are available for one on one consultations that are included in your admission price. Spots are limited though. Sign up asap to reserve yours!
$489

Members pay $429 and day passes sell for $150.

Austin, TX
June 26-28th
Writing Conferences in the Northeast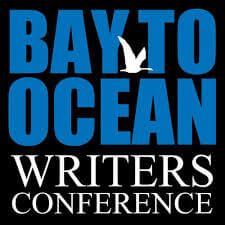 Voted the best writing conference in Maryland by Writer Magazine, the Bay to Ocean Writers Conference boasts more than 25 speakers, including John DeDakis, Gail Priest, and Ariele Sieling.
Over the past 22 years, the conference has become recognized far and wide for its popular poetry panels, as well as its stellar fiction and nonfiction workshops.
This one-day event typically sells out fast so check it out sooner rather than later!
$154

Discounts available for members and students.

Wye Mills, MD

March 7th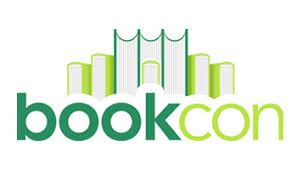 Big city, big books, big names! Let me begin by announcing that New York Times Bestselling author, Ransom Riggs is one of BookCon's featured speakers this year!
BookCon is especially talented at bringing big authors to their annual conferences. Don't be surprised to find editors and publishers from the big five at this event as well as numerous agents hoping to find a bestseller.
Another awesome thing about this event? It's in New York and it's under a hundred dollars. You can buy a day pass for only $32!
$60

Manhattan, NY

May 30-31st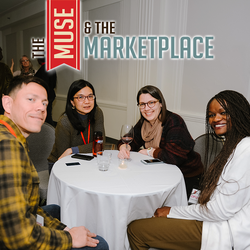 More than 800 writers flock to Boston each year to take part in this mega-conference. It includes more than 130 discussions and interactive sessions that cater to writers of every skill level.
If you're able to attend, I highly recommend taking part in the Manuscript Mart. This is a space for writers to pair up with hungry agents and editors to talk pitches.
If you want to socialize with industry experts, but you haven't perfected your pitch, head over to the Shop Talk Happy Hour for consults and casual conversation.
Both the Manuscript Mart and the Shop Talk Happy Hour are an additional charge.
$599

Daily rates differ. Membership discounts do apply.

Boston, MA

April 3-5th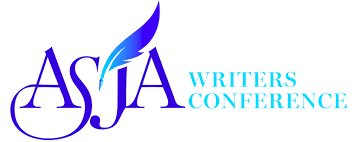 This gathering of minds is a freelancer's dream come true. The ASJA Conference focuses on keeping you updated with industry standards and hidden opportunities.
More than 25 agents and editors are signed up to offer their tips and tricks. All of them are on the hunt for captivating manuscripts making this a worthwhile for authors of all types.
I highly recommend getting a membership with ASJA. Membership gives you access to exclusive opportunities in the freelance community and steep discounts for conference tickets with priority seating.
$589 before April 14th

$609 after that date. Discounts are available for members and students. Daily rates vary.

NYC, NY

April 19-20th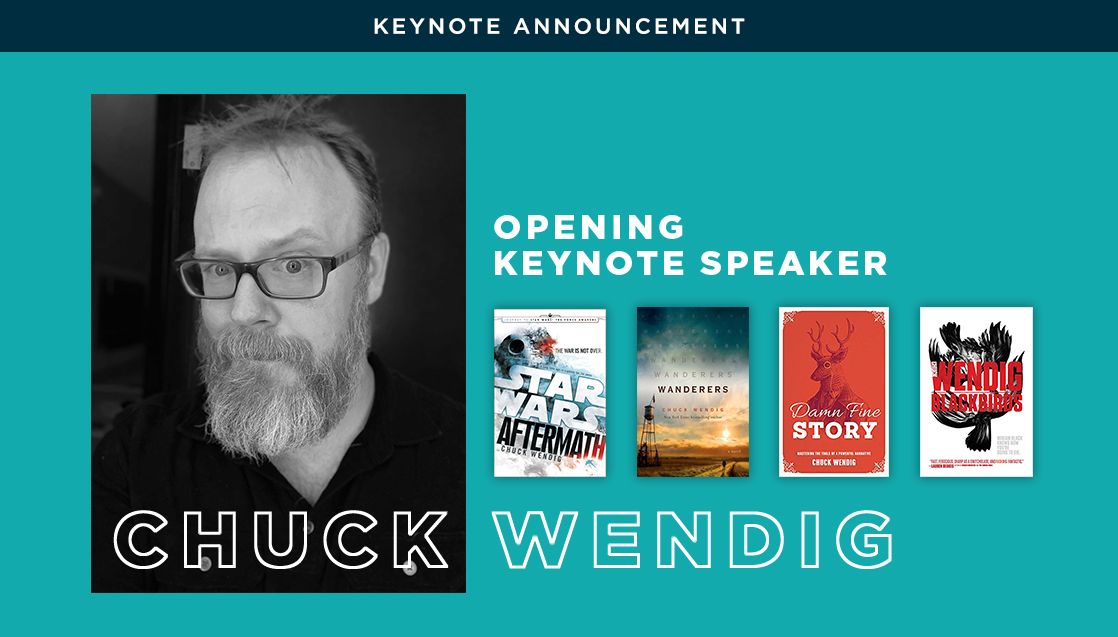 Writer's Digest is known for hosting one of the largest conferences in the country, hands down.
It attracts top-level publishers, editors, and agents, all of whom are eager to meet up-and-coming writers (that's you!).
You can't talk about the Writer's Digest Conference without talking about the 60-minute pitching frenzy, Pitch Slam. For an additional $149, you have an hour of unlimited access to countless agents and book promoters.
The average pitch lasts 3 minutes, do the math, then decide if Pitch Slam is right for you.
$349 until March 10th

NYC, NY

August 13-16th

Founded by Robert Frost in 1926, the Middlebury Bread Loaf Writers Conference wins the title of oldest writing conference in the states.
This 10-day conference tucked among the ripe, green mountains of Vermont is full of experienced editors, publishers, and authors; their goal is to inspire today's writers and give them a leg up.
To attend this event, writers must submit a manuscript and be invited to join.
For ecologically inclined authors, check out the Environmental Writers Conference held at Middlebury in June.
$20

Ripton, VT

August 12-22nd
Writing Conferences in the Midwest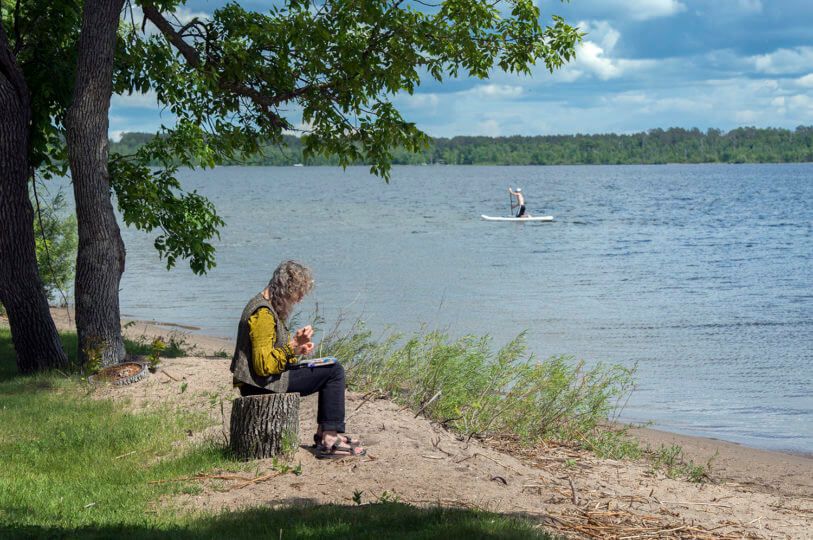 Get ready for six full days of writing by the water at the Northwoods Writers Conference.
Each morning begins with craft talks with authors at the top of their game like Scott Russell Sanders, Alison Hawthorne Deming, and Elizabeth Bradfield.
Then, throughout the day, there are small group workshops and consultations. Consultations cost an extra $60.
In the evenings, activities range from open mics on pontoon boats to lakeside picnics with reading series. Whatever your preference, this conference offers plenty of time to rub elbows with agents, editors, and fellow authors too!
$695 until April 1st

$795 after that date. Scholarship applications are due by Feb 20th.

Bemidji, MN

June 22-28th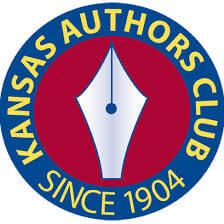 The Kansas Authors Club Convention prides itself on having something for writers of all ages and skill levels.
Each year, the conference chooses a theme to hone in on; the previous theme was "mystery and suspense" with more than a dozen popular thriller authors, publishers, and experts in attendance.
This year's theme is newly released as "a sense of place" and will focus on creating living, breathing settings, and setting as a character.
$155 before August 15th

$185 after that date. Discounts are available for members and students.

Colby, KS

October 2-4th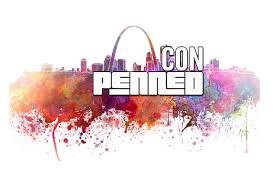 Penned Con is an incredibly popular event. VIP tickets have already sold out for this year's event and weekend tickets are going fast!
The event aims to bring together writers of all styles and genres in a relaxed atmosphere. Their most popular activities are the extended masterclasses offered on the first day of the conference. If you click with the masterclass instructor, you can sign up for a private consultation with them.
Another perk of Penned Con? They donate all proceeds to Actions for Autism.
$58

St. Louis, MO

September 17-19th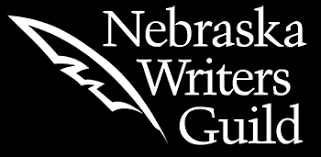 The Nebraska Writers Guild offers three days of consultations, critique boot camps, and shop talk seminars.
Appointments with literary agents like Kristina Slater are first-come, first-served, and have no extra cost.
This conference is perfect for writers who would rather focus on intimate group or pair discussions rather than large panels. Workshops are capped to allow for in-depth discussion and a focus on networking without small talk.
$259 until March 16th

Omaha, NE

April 16-18th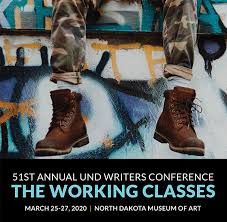 The 51st North Dakota Writers Conference will be held at the State Museum of Art, and it's completely free! Writers of all ages and skill levels are encouraged to attend.
This event includes community workshops, a film fest, and featured speakers like Jessica Fishoff, Matt Young, Jenny Zhang, Reginald Dwayne Betts.
Then to top it all off, the event wraps up with a performance from the Flatt Mountain Bluegrass Boys.
Free!

Grand Forks, ND

March 25-27th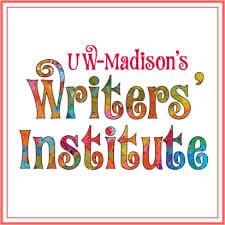 This three-day event focuses on turning writers into professional authors. Held at the University of Wisconsin, Writers' Institute wants to give you the tools to pitch agents and publishers with confidence.
More than 30 industry leaders will be in attendance to offer practice pitch sessions and business advice to writers.
Once you have your manuscript in hand and you've perfected your pitch, you're free to approach any of the agents that will be attending to sell them your next bestseller.
$355 before February 25th

Madison, WI

March 26-29th
Writing Conferences in the West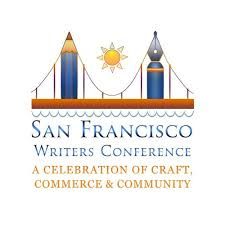 One of the first conferences of the year is the San Franciso Writers Conference. This four-day event includes masterclasses, Q&A panels, and agent speed dating (for an additional cost).
More than 100 writing professionals, including 20 available agents, will partake in the conference. Keynote speakers include Brooke Warner, Jonathan Maberry, and Walter Mosley.
Make sure to apply early if you're interested in applying for a scholarship!
$850

Scholarships are available.

San Francisco, CA

February 13-16th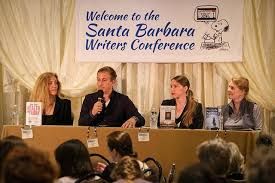 The Santa Barbara Writers Conference expertly combines craft and career talk. With almost 50 years of heritage, this conference consistently ranks as one of the best in the country.
For five days, writers try to soak up all the wealth of knowledge and experience that the event attracts.
It's known for attracting top-notch keynote speakers like Ray Bradbury, T.C. Boyle, and Pico Iyer. Stay tuned to see who will be speaking for this year's event!
$699 or $150 per day
Santa Barbara, CA
June 16-21st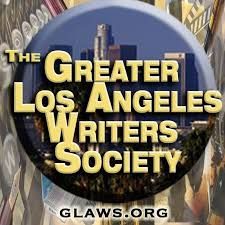 This is a bucket-list conference for writers of all genres, especially screenwriters.
Year after year, authors return to attend screenwriting masterclasses taught by Hollywood writers and many other features of this popular event.
One on one pitching sessions, practice pitches, and manuscript reviews (up to 25 pages) are available for an additional cost.
The conference ends on a high note with Ken Sherman, president of Beverly Hills Literary Agency, leading a luncheon discussion.
$299 until May 31st

Price increases monthly after that date.

Culver City, CA

August 13-16th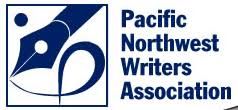 Seattle, the birthplace of Starbucks, has another gift for the writing community, the Pacific Northwest Writers Organization.
Each year the organization hosts a variety of events. It offers great membership perks like steep discounts on their annual conference.
The conference offers master classes and one free pitching session with more than 26 agents from around the country looking for their next bestseller. Additional pitch sessions can be bought (with membership!).
$375

Membership discounts are available.

Seattle, WA

September 24-27th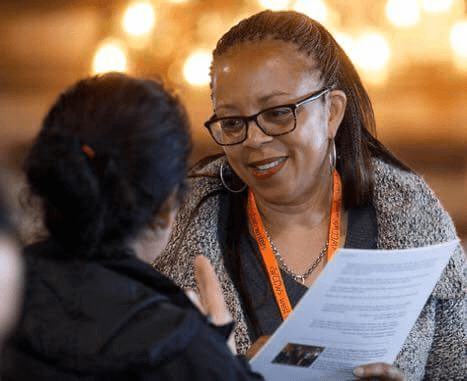 Brought to you by the West Coast Christian Writers, LIT Masterclass is perfect for writers who want to build their networks and hone their craft.
Rick Acker, Shelly Adina, Lisa Bogart, and many other award-winning authors will be there to share their stories and offer advice. Literary agents like Janet Grant and Bob Hostetler will also be attending, and they're ready to hear some fantastic pitches!
This winter conference fills up quickly. Get your tickets, asap!
$395

Prices vary based on the type of admission and membership, Scholarships are available.

Livermore, CA

February 28-29th

This two and a half-day conference has all the works and it moves fast. Grab a coffee and buckle in!
You can choose to attend any of the 30 plus hands-on sessions, agent/editor panels, and workshops. There is also a genre cocktail hour and a banquet dinner with the international bestsellers, Sophie Hannah and Teresa Funke.
For an additional fee, you can join in a four-hour masterclass or attend an agent roundtable for consults.
$345

Membership discounts apply.

Fort Collins, CO

April 30-May 2nd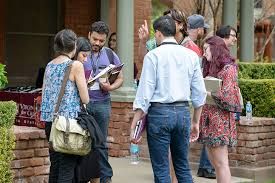 Desert Nights, Rising Stars is two jam-packed days of delving into craft and meeting new faces. The Piper Writer's Studio organizes the annual event and attracts more than 300 writers a year.
Between seminars and star-studded panels, check out the literary fair or sign up for one of the three-hour masterclasses to dive deeper into your preferred genre. Topics include character therapy with Tracey Baptise and cultivating chaos with Cristina Garcia.
$300

Daily rates vary and discounts are available

.

Tempe, Arizona

February 21-22nd
Roaming Conferences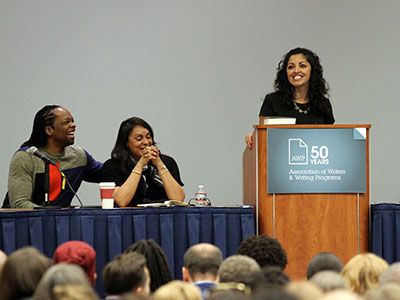 The Association of Writers and Writing Programs (AWP) conference is one of the most renowned in the world. Each year it attracts more than 12,000 writers, teachers, and book-lovers.
It offers unrivaled access to big-name publishers and agencies, making it an experience that is impossible to replicate. More than 2,000 presenters are scheduled to lead discussions about every aspect of writing. It's almost guaranteed that you can find your people here and have a great time doing it!
Make sure to sign up early to get the best deal. Students can attend for only $70!
Membership and student discounts apply.

San Antonio, TX, Kansas City, MO

March 4-7th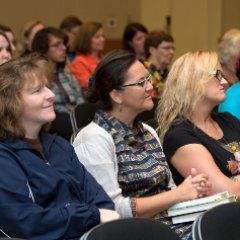 Writing Day Workshops takes writing conferences on the road and brings them to a city near you! They host year-round one-day conferences that attract national attention.
At these events, you can attend interactive sessions, pitch agents, and meet other writers in your area. This action-packed events typically attract 10-20 agents, and at least as many professional authors, teachers, and publishing pros.
$150-250 (average)

Price varies by location.

Locations vary

Dates vary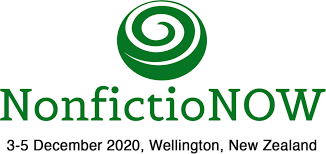 Nonfiction Now is the only international conference on the list. It's traveled from Iowa City (where it was founded) to Iceland.
The last conference was held in Phoenix, Arizona and the next conference is scheduled to take place in Wellington, New Zealand.
It will feature award-winning authors and literary figures like Mary Cappello and Ngahuia Te Awekotuku. As the number one nonfiction conference in the world, it covers a wide variety of topics, from literary works to political essays to reality TV.
The location for the next conference is currently pending.
$305

Membership discounts are available.

Wellington, New Zealand

December 3-5th
Your Input
What conferences have you attended? Were they worth it?
And if you went to one not listed here, tell us about it in the comments.
About the Author:
Hello! I'm down here!
My name is Grace Giska. I am an undergraduate student studying Creative Writing and the author of three novels, one of which I like a lot. I enjoy long walks through enchanted forests and travel blogging on my site, Pack a Pen!