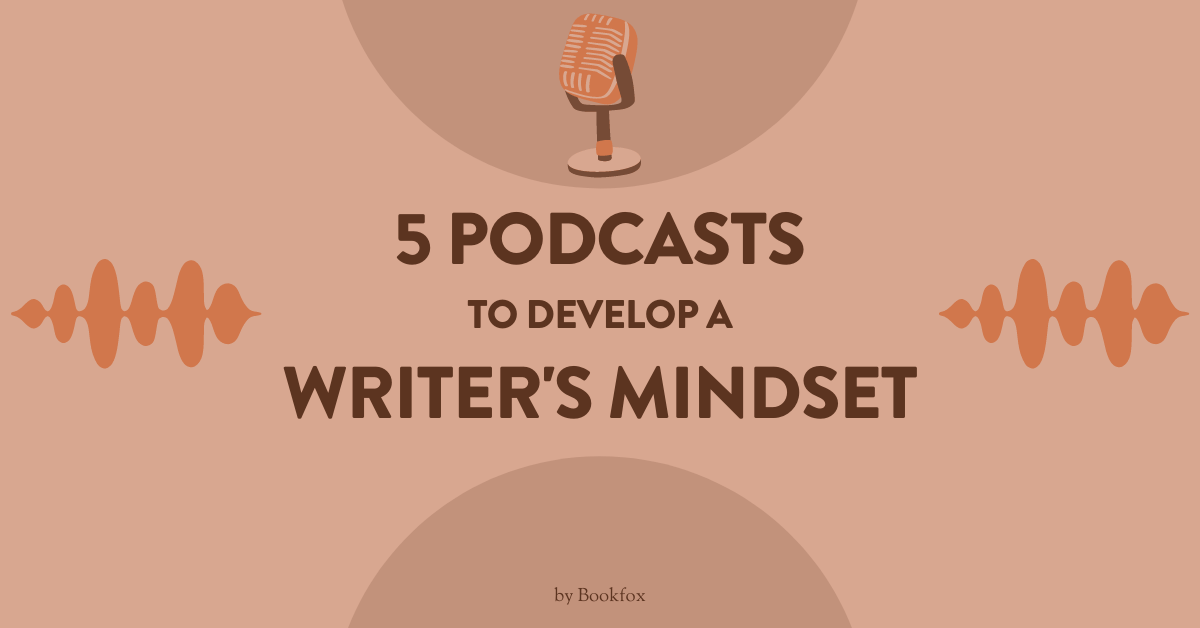 You might need to ask yourself, What writer's mindset podcasts should I listen to? if you feel like this:
Is this regular? Is this happiness? Should I have a nagging sense I'm not doing what I'm meant to be doing?
The catch is you thought you found your purpose in life. After decades doing what other people told you was responsible, your life felt empty and adrift.
So, you took a risk, followed your passion, started writing, took it seriously, published a few stories, and started to feel something. You felt connected, purposeful.
But after a time that old sense of gray monotony returned. You were busier than ever, juggling work and writing. The novel you started stalled, and no one was asking how you were doing anymore.
If you couldn't find motivation—and soon—you were finished. You decide to schedule a night for yourself to think. Over a cool refreshing beverage and a plate of hummus and carrot sticks, you journal, boiling your struggles to these four words:
Support
Accountability
Inspiration
Emotion
This isn't far off from how I felt Christmastime 2021, and while I took the most drastic of actions, quitting my job without promise of income while responsible for three sons and a wife who miraculously trusted my plan, you might relate to the sense of lostness I was battling.
I decided writing was my purpose, and I owed it to myself to risk everything to see my dream through.
You might feel the same, albeit in a more responsible way. And if you're like me, you've already binged the top 40 podcasts on writing and need to refresh the cache.
My journey led me to create my podcast, cre8 collabor8, to empower novelists like me with tips on mindset and marketing.
I serve a unique listener, someone who's on the verge of publishing their first novel, who needs that last push and the insight to market when they take the plunge.
But because you've got a bottomless appetite for podcasts you need more than I alone can give. Below is a list of five podcasts you haven't found yet that dive into the writer's mindset.
5 Amazing Podcasts for a Writer's Mindset
Writer's Mindset Podcasts #1: Creative Ops
Christopher Tallon, author of the forthcoming SWITCHERS, a novel about time travel and the collapse of society, launched his first episode of Creative Ops in March of 2020.
His is a unique take, featuring a wide range of guests of many backgrounds from Teachers and Travel Guides to Novelists and Wine Makers.
You'll love this podcast because no matter the subject there's a tight focus on stoking and expanding the creative mindset. It's one of the most well-produced podcasts out there, with humorous sound effects to gripping music.
Chris might be most gifted at the monologue, where his humor and insight shine, and you'll never be disappointed by the interviews that unravel with pleasant creative-minded tangents.
I recommend starting with Episode 32 "Creativity 101 w/ Professor Tallon"
---
Eric interviews writers who find unique ways to produce content and share their ideas with the world. In addition to many authors, his guests also include filmmakers, screenwriters, gallery artists, and scientists.
His philosophy is that creativity is universal and interconnected, so the mindsets, approaches, and struggles are equally universal and interconnected.
I recommend starting with Episode 81. "The Power of Asking Questions – with George Styles". Before listening to this episode, I thought I was the only person on Twitter asking exclusively questions.
---
Nanci Panuccio is a writer, editor, and story coach. Her podcast leans into the coaching aspect of her work pulling from her insights as a writer and editor to help writers write with an unstoppable momentum. It's a great monologue show that wastes no time getting to the meat.
With episodes clocking in at thirty minutes or less, Nanci explores how to write after rejection, how to refocus after a long writing break, what professional dance can teach a writer about writing, and so much more.
One of my favorite episodes was the February 1st, 2022, show "Common Writing Advice That's Holding You Back". It's a fun, unexpected look at clichéd advice you might want to rethink.
---
With a name like The Writer's Mindset, this one's a shoo-in for a great show on, you guessed it, writer's mindset. Kristina Adams, a bestselling author, and Ellie Betts record a variety of episode styles from interviews to monologues.
Kristina and Ellie really dig into tough subjects like writing through depression, confronting self-limiting beliefs and perfectionism, as they offer insights on what it means to be a professional writer.
I recommend going a little meta with this show and starting in Season 3 on September 16, 2021, to hear guest Matty Dalrymple discuss "Podcasting For Authors".
---
Writer's Mindset Podcasts #5: WriterDojo
The largest and most well-established on this list, WriterDojo brings a different look to the others. Hosts Steve Diamond and Larry Correia may be abrasive to listen to for some writers.
They aren't afraid to tackle issues they feel passionate about from censoring an author's voice to pushing back against cancel culture. Each episode runs around thirty-five minutes.
Steve and Larry cover topics ranging from Collaboration as writers, to writing for audio, to the finances of an author, but every episode has a heavy focus on the mindset an author needs to bring to the varied responsibilities of the work.
I recommend starting at the beginning with the first full episode released on August 25th of 2021, titled "Hobby vs Business (Round 1)".
---
Writing is Mentally and Emotionally Taxing
If you're often on the go, find yourself in need of writing inspiration and insight, and love to hear from authors who are just a few steps ahead of you on the journey to professional publication? You'll find everything you need with these shows.
---
A few honorable mentions that didn't make the list include:
---
Before you go, check out other popular posts like 10 Career Mistakes Writers Must Avoid and/or How to Be a Happy Writer.
---
Jody J. Sperling lives and works In Oakland, Nebraska with Ashley, Silas, Edmund and Tobias. He is the founder of cre8 collabor8 a podcast for first-time novelists who care about marketing.