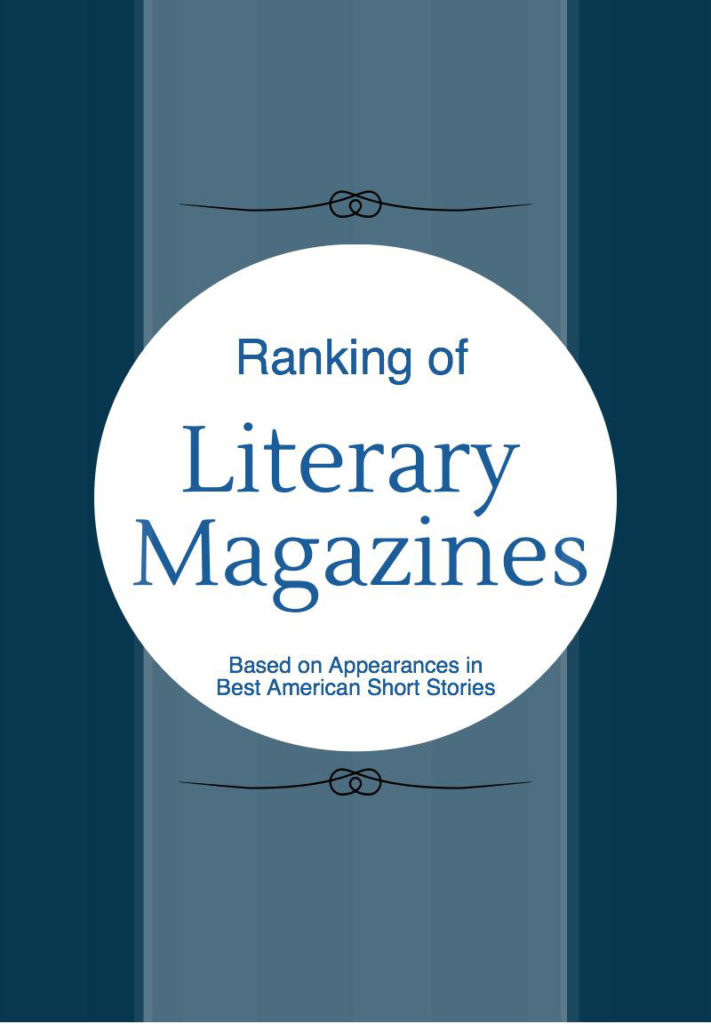 This list ranks literary magazines by how often their short stories have appeared in the Best American Short Stories. In some ways it's ridiculous to rank literary magazines by the number of awards they've received, but it still can be useful for writers to figure out where to submit. (If you're looking for nonfiction or essay rankings, go to my Ranking of Literary Nonfiction Markets). 
The list below arranges literary journals in order of how many times they've had a short story or special mention in the last nine years (2007 – 2015) in the Best American Short Stories (BASS). I award a certain number of points for the winners and a lesser number of points for every special mention. Every October I'll update the page to reflect the new year.
This year, edited by T.C. Boyle, offered a wide array of journals. Few journals in the top thirty made a significant move; the biggest additions came in the number of journals making their first appearance with a single special mention.
If you notice a few literary magazines who received a special mention a few years back and aren't on the list, that's becau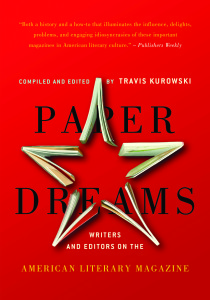 se I've only recently started adding literary magazines with only a single point.
If you're interested in learning the inside scoop on what editors like, Travis Kurowski has written a fantastic book on literary magazines called Paper Dreams.
On statistics: statistics is a epistemic methodology prized by our modernistic, science-obsessed world as the primary way to Know Things. The cold hard facts trumps subjective knowledge, right? But I would argue that statistics gives us only a very limited view of the world, and one which necessarily skews "proper" knowledge.
Let me be less philosophical and more practical: Please don't overestimate the important of the list below. The list below does not tell you whether a literary journal is good or not, it only tells you whether the BASS editors happened to like the flavor of stories in a literary journal. That, necessarily, is entirely subjective, and I encourage you to discover for yourself the type of fiction each literary magazine publishes, as well as explore the many excellent literary journals that don't appear on this list.
I dislike some "high" level literary journals and really love "low" level literary journals. So while my tastes are not necessarily reflected by the list below, that's good, because it will force you all, my lovely, devoted readers, to form your own judgments. For those of you already deep in the literary magazine world, I hope that this list is one aid among many to help you figure out where to submit and subscribe.
I have a few other lists that might also be helpful to writers:
Best Literary Magazines Rankings:
If you'd like some editing advice for your short story, I offer a professional editing service that will take your short story to the next level.

From copy-editing to structure and character advice, I'll give detailed advice on what's working and what needs to be improved in your story.

Read more about the services I provide and contact me.