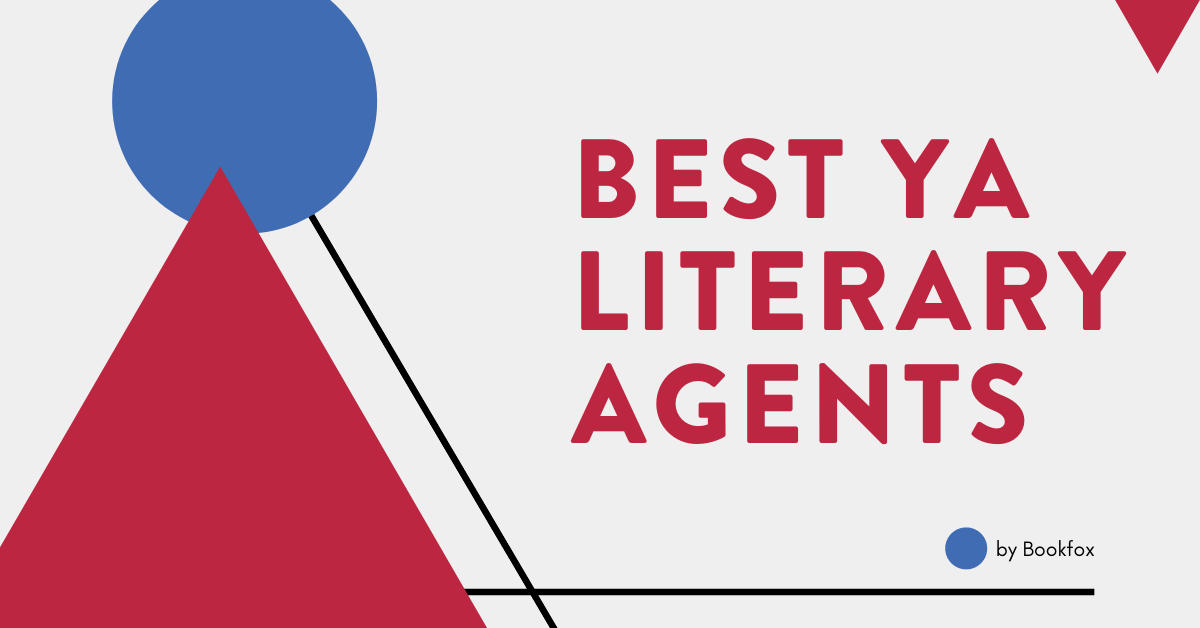 Why do so many writers thank their agents first in the acknowledgements?
Because the agent is pretty much the most important person in a writer's life.
Countless people work behind the scenes to bring each author's budding vision for a story to its fruition, from friends and family to the publishing house's distribution, but none is as essential as the agent.
Since the agent literally holds the dreams of the hopeful writer in their hands, finding the right one is imperative.
Now, you could either spend hours and hours hunting down the names of your favorite author's agents and create tables ranking them based off their sales, or you can read through the list I've compiled after spending many days on Google and creating multiple charts based off my results.
Agents were given a point for each time one of the books they represented appeared on the list and then were ranked accordingly. I've also included the highest ranked book for each agent and the amount of times it was on the list.
[Also, check out my list of 30 Young Adult Publishers, many of which accept unsolicited submissions].
Based off the past year (2015 – 2016) of weekly New York Times Bestsellers in the Young Adult hardcover fiction category, here are:
The Top 41 Literary Agents for YA
1. Christopher Schelling, 102 points
Agency: Selectric Artists

Top Book: "Eleanor and Park" by Rainbow Rowell, on the list for 35 weeks, ranked #1

Genres Represented: literary fiction, commercial fiction, young adult, memoirs, pop culture, narrative, and humor

Total Books on List: 4

2. Suzie Townsend, 68 points
Agency: New Leaf Literary and Media, Inc.

Top Book: "Red Queen" by Victoria Aveyard, on the list for 46 weeks, ranked #2

Genres Represented: all brands of children's and adult fiction, specifically looking for women's fiction, romance (all subgenres), and crime fiction (mysteries, thrillers)

Total Books on List: 2
3. Joanna Volpe, 34 points
Agency: New Leaf Literary and Media, Inc.

Top Book: "Truthwitch" by Susan Dennard, on the list for 2 weeks, ranked #4

Genres Represented: middle grade, young adult, adult, biographies for children, animal related stories, all types of science and history books, food and travel, general pop culture, and pop science

Total Books on List: 3
4. Joelle Hobeika, 28 points
Agency: Alloy Entertainment

Top Book: "Everything, Everything" by Nicola Yoon, on the list for 28 weeks, ranked #4

Genres Represented: middle grade, young adult, and adult fiction

Total Books on List: 1
5. Kerry Sparks, 24 points
Agency: Levine Greenberg Rostan Literary Agency

Top Book: "All the Bright Places" by Jennifer Niven, on the list for 24 weeks, ranked #6

Genres Represented: general fiction, juvenile fiction, young adult, middle grade, and picture books

Total Books on List: 1
6. Emily van Beek, 20 points
Agency: Folio Literary Management

Top Book: "P.S. I Still Love You" by Jenny Han, on the list for 7 weeks, ranked #4

Genres Represented: author/artist picture books, chapter books, middle grade, and young adult

Total Books on List: 3
7. Russel Galen, 18 points
Agency: Scovil, Ghalen and Ghosh

Top Book: "Lady Midnight" by Cassandra Clare, on the list for 18 weeks, ranked #1

Genres Represented: fiction, nonfiction, science, and nature

Total Books on List: 1
8. Jennifer Udden, 18 points
Agency: Barry Goldblatt Literary Agency, Inc.

Top Book: "This Is Where It Ends" by Marieke Nijkamp, on the list for 18 weeks, ranked #3

Genres Represented: science fiction, fantasy, mysteries, and specifically interested in works that combine all three

Total Books in List: 1
9. John Cusick, 18 points
Agency: Folio Literary Management

Top Book: "We All Looked Up" by Tommy Wallach, on the list for 18 weeks, ranked #3

Genres Represented: middle grade, young adult, contemporary realism, fantasy, author/illustrators

Total Books on List: 1
10. Elana Roth Parker, 16 points
Agency: Laura Dail Literary Agency, Inc.

Top Book: "The Siren" by Kiera Case, on the list for 16 weeks, ranked #4

Genres Represented: middle grade, young adult, narrative nonfiction for children and teens, picture books from author/illustrators

Total Books on List: 1
11. Merrilee Heifetz, 14 points
Agency: Writers House, LLC

Top Book: "The Sleeper and the Spindle" by Neil Gaiman, on the list for 4 weeks, ranked #1

Genres Represented: literary fiction, science fiction, commercial fiction, fantasy, young adult, multi-cultural, middle grade, graphic novels

Total Books on List: 2
12. Steven Malk, 13 points
Agency: Writers House, LLC

Top Book: "Salt to the Sea" by Ruta Sepetys, on the list for 13 weeks, ranked #4

Genres Represented: children's author/illustrators, picture book through young adult, and fantasy

Total Books on List: 1
13. Tracey Adams and Josh Adams, 11 points
Agency: Adams Literary

Top Book: "Illuminae" by Amie Kaufman and Jay Kristoff, on the list for 11 weeks, ranked #3

Genres Represented: children's fiction, middle grade, young adult, and author/artist picture books

Total Books on List: 1
14. Tamar Rydzinski, 10 points
Agency: Laura Dail Literary Agency

Top Book: "A Court of Mist and Fury" by Sarah J. Maas, on the list for 10 weeks, ranked #1

Genres Represented: middle grade and young adult fiction, nonfiction of all types, adult commercial fiction, and adult narrative

Total Books on List: 1
15. Deidre Knight, 10 points
Agency: The Knight Agency

Top Book: "Firstlife" by Gena Showalter, on the list for 1 week, ranked #10

Genres Represented: romance, nonfiction, literary fiction, young adult, and middle grade

Total Books on List: 1
16. Kate McKean, 9 points
Agency: Howard Morhaim Literary Agency

Top Book: "The Glittering Court" by Richelle Mead, on the list for 9 weeks, ranked #2

Genres Represented: contemporary romance, contemporary women's fiction, literary fiction, historical fiction (20th century), high fantasy, magical realism, science fiction, middle grade and young adult (thriller, horror, romance, LGBTQ issues, contemporary fiction, sports, magical realism, science fiction), pop culture, memoir, sports, food, humor, design, creativity, and craft

Total Books on List: 1
17. Kristin Nelson, 8 points
Agency: Nelson Literary Agency, LLC

Top Book: "The Rose Society" by Marie Lu, on the list for 8 weeks, ranked #2

Genres Represented: literary and commercial fiction for adults, young adult, middle grade, and memoir

Total Books on List: 1
18. Laurie Liss, 6 points
Agency: Sterling Lord Literistic

Top Book: "Love & Gelato" by Jenna Evans Welch, on the list for 6 weeks, ranked #4

Genres Represented: commercial and literary fiction, and nonfiction

Total Books on List: 1
19. Brian Defiore, 6 points
Agency: Defiore & Company

Top Book: "The Infinite Sea" by Rick Yancey

Genres Represented: autobiography/memoir, commercial fiction, fiction, literary fiction, and narrative nonfiction

Total Books on List: 1
20. Sarah Burnes, 4 points
Agency: The Gernert Company

Top Book: "Black Widow Forever Red" by Margaret Stool, on the list for 4 weeks, ranked #4

Genres Represented: literary fiction, commercial fiction, middle grade, young adult, and nonfiction (adventure/true story)

Total Books on List: 1
21. Leigh Feldman, 4 points
Agency: Leigh Feldman Literary

Top Book: "Saint Anything" by Sarah Dessen, on the list for 4 weeks, ranked #7

Genres Represented: autobiography/memoir, historical fiction, literary fiction, and narrative nonfiction

Total Books on List: 1
22. Claudia Ballard, 3 points
Agency: WME Entertainment

Top Book: "The Haters" by Jesse Andrews, on the list for 3 weeks, ranked #6

Genres Represented: autobiography/memoir, fiction, humor, narrative, nonfiction, and pop culture

Total Books on List: 1
23. Jess Regel, 3 points
Agency: Foundry Literary + Media

Top Book: "The Way I Used To Be" by Amber Smith, on the list for 3 weeks, ranked #9

Genres Represented: young adult, middle grade, adult fiction, adult nonfiction, children's nonfiction, and young adult memoir

Total Books on List: 1
24. Holly Root, 2 points
Agency: Waxman Leavell Literary Agency

Top Book: "The Savage Song" by Victoria Schwa, on the list for 1 week, ranked #1

Genres Represented: middle grade, young adult, women's (upmarket and commercial), urban fantasy and romance, and select nonfiction projects

Total Books on List: 2
25. Michelle Kass, 2 points
Agency: Michelle Kass Associate

Top Book: "The Rest of Us Just Live Here" by Patrick Ness, on the list for 2 weeks, ranked #2

Genres Represented: *the agency requests contacting them before sending any of your work

Total Books on List: 1
26. Barbara Poelle, 2 points
Agency: Irene Goodman Literary Agency

Top Book: "The Rose and the Dagger" by Renée Ahdieh, on the list for 2 weeks, ranked #3

Genres Represented: thrillers, literary suspense, young adult, upmarket fiction

Total Books on List: 1
27. Bill Clegg, 2 points
Agency: Clegg Agency

Top Book: "Another Day" by David Leviathan, on the list for 2 weeks, ranked #5

Genres Represented: autobiography/memoir, literary fiction, narrative nonfiction, poetry

Total Books on List: 1
28. Elizabeth Kaplan, 2 points
Agency: Elizabeth Kaplan Literary Agency

Top Book: "We Were Liars" by E. Lockhart, on the list for 2 weeks, ranked #5

Genres Represented: narrative and practical nonfiction, biography, history, memoir, pop culture, literary fiction, young adult, upmarket women's fiction

Total Books on List: 1
29. Jenny Bent, 2 points
Agency: The Bent Agency

Top Book: "Kill the Boy Band" by Goldy Moldavsky, on the list for 1 week, ranked #10

Genres Represented: adult (literary and commercial), young adult, middle grade, and nonfiction (memoir, humor, and select narrative)

Total Books on List: 2
30. Barry Goldblatt, 1 point
Agency: Barry Goldblatt Literary Agency, Inc.

Top Book: "Lair of Dreams" by Libba Bray, on the list for 1 week, ranked #1

Genres Represented: picture books, chapter books, middle grade, young adult, fantasy, and science fiction

Total Books on List: 1
31. Molly Jaffa, 1 point
Agency: Folio Literary Management

Top Book: "Dumplin'" by Julie Murphy, on the list for 1 week, ranked #1

Genres Represented: middle grade, young adult, and select nonfiction (women's issues)

Total Books on List: 1
32. Robert Gottlieb, 1 point
Agency: Trident Media Group

Top Book: "Reawakened" by Colleen Hock, on the list for 1 week, ranked #2

Genres Represented: general fiction, mystery, romance, suspense/thriller, and fantasy/science fiction

Total Books on List: 1
33. Brianne Johnson, 1 point
Agency: Writers House LLC

Top Book: "The Crown's Game" by Evelyn Skye, on the list for 1 week, ranked #3

Genres Represented: children's, middle grade, young adult, horror/suspense, historical, fantasy (historical and creative), coming of age, and adult (historical and romantic historical)

Total Books on List: 1
34. Juliet Mushens, 1 point
Agency: United Talent Agency

Top Book: "The Inquisition" by Taran Matharu, on the list for 1 week, ranked #3

Genres Represented: high concept novels, thrillers, young adult, historical fiction, literary fiction, psychological suspense, police procedurals, science fiction, and fantasy

Total Books on List: 1
35. Michelle Wolfson, 1 point
Agency: Wolfson Literary Agency

Top Book: "And I Darken" by Kiersten White, on the list for 1 week, ranked #4

Genres Represented: general fiction, mystery, romance, juvenile fiction, reference, business/investing/finance, health, and lifestyle

Total Books on List: 1
36. Thao Le, 1 point
Agency: Sandra Dijkstra Literary Agency

Top Book: "The Star-Touched Queen" by Roshani Chokshi, on the list for 1 week, ranked #4

Genres Represented: adult sci-fi/fantasy, young adult, middle grade, romance, and picture books by author/illustrators

Total Books on List: 1
37. Lucienne Diver, 1 point
Agency: The Knight Agency, Inc.

Top Book: "Paper and Fire" by Rachel Caine, on the list for 1 week, ranked #5

Genres Represented: fantasy, science fiction, romance, mystery, suspense, erotica, and young adult. No nonfiction.

Total Books on List: 1
38. Catherine Drayton, 1 point
Agency: Inkwell Management

Top Book: "Anna and the Swallow Man" by Gavriel Savit, on the list for 1 week, ranked #9

Genres Represented: women's fiction, literary fiction, crime, world literature, young adult, middle grade, and picture books

Total Books on List: 1
39. Alexandra Machinist, 1 point
Agency: ICM Partners

Top Book: "An Ember in the Ashes" by Sabaa Tahir, on the list for 1 week, ranked #9

Genres Represented: commercial fiction, literary fiction, upmarket women's fiction, historical fiction, suspense, fantasy, young adult, and middle grade

Total Books on List: 1
40. Jennifer Joel, 1 point
Agency: ICM Partners

Top Book: "Tell Me Three Things" by Julie Buxbaum, on the list for 1 week, ranked #10

Genres Represented: literary fiction, commercial fiction, historical fiction, thrillers/suspense, nonfiction, history, sports, art, adventure/true story, and pop culture

Total Books on List: 1
41. Marly Rusoff, 1 point
Agency: Marly Rusoff & Associates, Inc.

Top Book: "The Outliers" by Kimberly McCreight, on the list for 1 week, ranked #10

Genres Represented: literary fiction, women's fiction, historical fiction, international fiction, narrative nonfiction, memoir, psychology, and humor

Total Books on List: 1
And for an added bonus, the five most popular agencies represented on the list