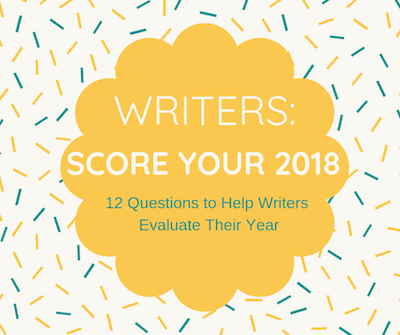 As 2018 draws to a close, it's time for writers to do some self-examination.
You probably already have a sense whether this was a banner year for you or a real stinker, but you need to think about WHY.
What made this a horrible year for writing or your most successful year ever? And how can you continue your streak or even do better next year?