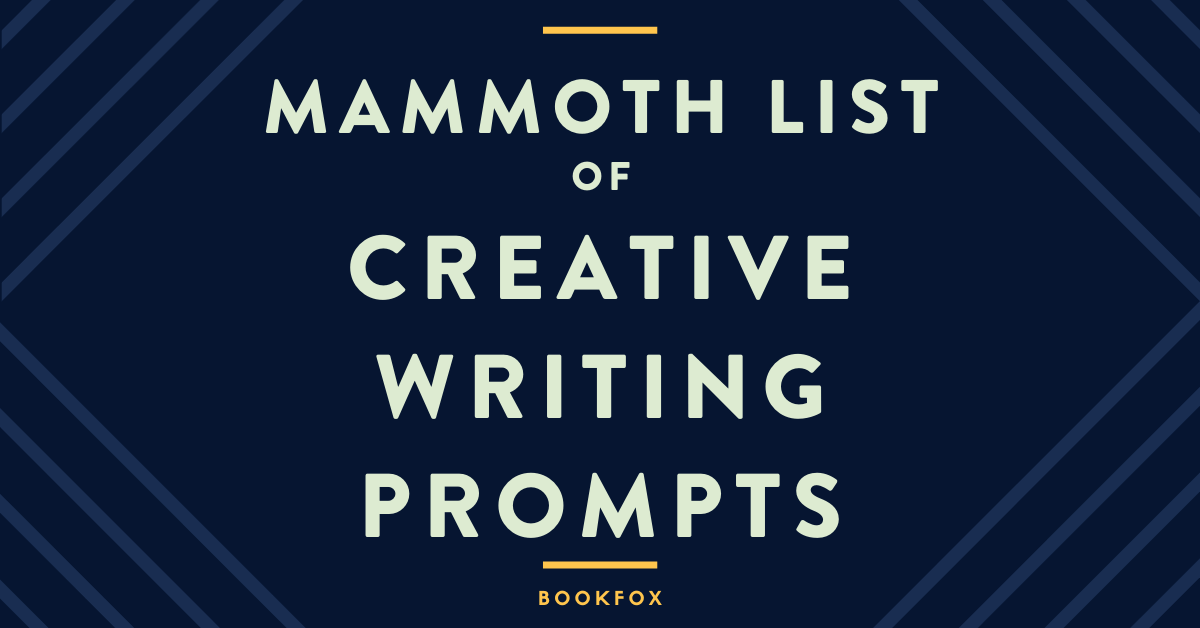 With these 10 lists of creative writing prompts, there is no way you are going to stare at a blank computer screen today.
Need a story generator? Got you covered. 50+ photo prompts? Also got it. If you want the first line of a story, choose from the 100+ lines to get you started.
If you love music, listen to one of our 30 musical creative writing prompts, each song paired with a specific writing prompt. Want to be goofy? Try our emoji writing prompts, just for fun.
If you write in a specific genre, we have special writing prompts for each of you — creative nonfiction, Young Adult, historical fiction, short stories.
| | | | | |
| --- | --- | --- | --- | --- |
| | | | | |
| 52 writing prompts, one for each week of the year, and each prompt contains 3 images. The challenge is to write a story based on those three images. | | Why emoji writing prompts? Because we could. And because it's fun. There are 37 of these story set-ups, some very funny and some very sad. | | There are hundreds of stories in this story generator, so it's not hyperbole to claim it's the best of all time. Just click the button and be inspired. |
| | | | | |
| I embed a song and a prompt based on the lyrics; you create mind-blowingly good stories while listening to the song on repeat. Mission accomplished. | | Why aren't there more creative nonfiction writing prompts? It's like someone forgot to write them. Well, enjoy these. They're awesome and rare. | | Need a first sentence to get you started? We got you covered. Hundreds of first lines to spark your creativity. |
| | | | | |
| Featuring a whole bunch of high school protagonists struggling with relationships, first sexual experiences, alcohol, depression, and school. | | Creative writing exercises are like miniature writing prompts. They're not designed to have you create a story, just work on a particular skill. | | If you need help getting started, these 70+ short story ideas will get you writing pronto. Categories like humor, power, friendship, and romance. |
| | | | | |
| If you write historical fiction and want a burst of inspiration, check out these 40 vintage pictures paired with writing prompts. You'll be sure to get ideas. | | | | |